Heminformatička analiza, dizajn i ispitivanje proapoptotske aktivnosti novih liganada imidazolinskih receptora
Cheminformatic analysis, design and examination of the proapoptotic activity of novel imidazoline receptor ligands
Author
Vučićević, Jelica
Mentor
Nikolić, Katarina M.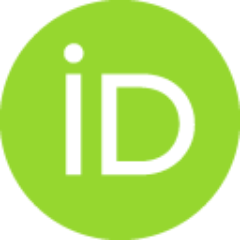 Committee members
Veljković, Nevena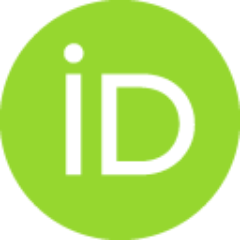 Agbaba, Danica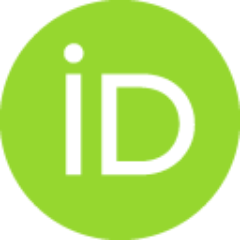 Srdić Rajić,Tatjana

Abstract
Ligandi imidazolinskih receptora predstavljaju veliku grupu biološki aktivnih jedinjenja koja svoju aktivnost ostvaruju delovanjem na imidazolinske receptore (I1-IR, I2-IR, and I3-IR) i na α2-adrenergičke receptore (α2-AR). Centralni antihipertenzivni efekat imidazolina kao što su klonidin, rilmenidin i moksonidin je rezultat aktivacije I1-IR and α2-AR. I2-imidazolinski receptori predstavljaju katalitičko mesto monoamino oksidaze B (MAO-B), enzima koji je uključen u nekolio neuroloških poremećaja. Jedinjenja kao što su idazoksan i njegovi analozi pokazuju visok afinitet za ovaj tip receptora. I3-IRs imaju ulogu u indukciju sekrecije insulina iz β-ćelija pankreasa i održavanje homeostaze glukoze. Imajući u vidu da većina liganada imidazolinskih receptora svoje efekate ostvaruje unutar centralnog nervnog sistema (CNS) delujući kao centralni antihipertenzivi i/ili su potencijalni lekovi u lečenju neuroloških oboljenja, procena njihove permeabilnosti kroz krvno-moždanu barijeru (KMB) je od
...
suštinskog značaja u ranom otkriću lekova. U ovoj disertaciji KMB permeabilnost 18 liganda α2-adrenergičkih i/ili imidazolinskih receptora i 22 leka koja deluju na CNS je ispitana primenom paralelnog testa permeabilnosti na veštačkim membrana (eng. Parallel Artificial Membrane Permeability Assay, PAMPA) i bioparticione micelarne hromatografije (eng. Biopartitioning Micellar Chromatography, BMC). Vrednosti dobijene PAMPA (logPe) i BMC (logkBMC) su dalje analizirane kvantitativnim odnosom strukture i permeabilnosti jedinjenja (eng. Quantitative Structure-Permeability Relationship, QSPR). Dominantni molekulski/kajonski oblici na pH = 7,4 su određeni korišćenjem MarvinSketch 6.1.0 softvera. Geometrija odabranih molekulskih/katjonskih oblika ispitivanih jedinjenja je optimizovana primenom B3LYP /6-31G (d,p) nivoa Density Functional Theory (DTF) u ChemBio3D Ultra 13.0 programu. Deskriptori optimizovanih struktura su izračunati u ChemBio3D Ultra 13.0, Dragon 6.0 i ADMET Predictor 6.5 programima. logPe i logkBMC vrednosti su korišćene kao zavisne varijable (Y), dok su izračunati molekulski parametri predstavljali nezavisne varijable (X) u QSPR studiji.
Imidazoline receptor ligands are a numerous family of biologically active compounds known to produce central hypotensive effect by interaction with both α2-adrenoreceptors (α2-AR) and imidazoline receptors (I1-IR, I2-IR, and I3-IR). The central hypotensive effect of imidazoline derivatives such as clonidine, rilmenidine and moxonidine is results of activation both I1-IR and α2-AR. I2-IRs have been shown to be modulatory site for monoamine oxidase-B, enzyme responsible for several neurological disorders. This type of imidazoline ligand receptors have high affinity for idazoxan and its analogues. I3-IRs are involved in induction of insulin secretion from β-cells and maintaining glucose homeostasis. Since the most IRs ligands are examined as centrally acting antihypertensives and/or drug candidates for treatment of various neurological diseases, predicting their brain penetration is a critical step in early drug discovery phase. In the framework of this doctoral dissertation, the effectiv
...
e Blood–Brain Barrier (BBB) permeability of 18 IRs/ α2-AR ligands and 22 Central Nervous System (CNS) drugs was experimentally determined by using both Parallel Artificial Membrane Permeability Assay (PAMPA) and Biopartitioning Micellar Chromatography (BMC) and further studied by the Quantitative-Structure-Permeability Relationship (QSPR) methodology. The dominant molecules/cations species of compounds have been calculated at pH = 7.4 by using MarvinSketch 6.1.0 software. The analyzed ligands were optimized using Density Functional Theory (B3LYP/6-31G(d,p)) included in ChemBio3D Ultra 13.0 program and molecule descriptors for optimized compounds were calculated using ChemBio3D Ultra 13.0, Dragon 6.0 and ADMET predictor 6.5 software. PAMPA effective permeabilities of examined compounds (logPe) and their logkBMC values were used as dependent variable (Y), while calculated molecular parametres were used as independent variables (X) in the QSPR study. SIMCA P+ 12.0 was used for Partial Least Square (PLS) analysis, while the stepwise Multiple Linear Regression (MLR) and Artificial Neural Networks (ANN) modeling were performed using STASTICA Neural Networks 4.0. Predictive potential of the formed models was confirmed by Leave-One-Out Cross- and external-validation and the most reliable models were selected. The descriptors that are important for model building are identified as well as their influence on BBB permeability...
Faculty:
Универзитет у Београду, Фармацеутски факултет
Date:
10-01-2020