The effects of the structure of cyclic monomers on the course of anionic polymerization and the properties of vinyl-terminated polysiloxanes
Uticaj strukture cikličnih monomera na tok anjonske polimerizacije i svojstva vinil-terminiranih polisiloksana
Author
Zlatanić, Alisa B.
Mentor
Nikolić, Marija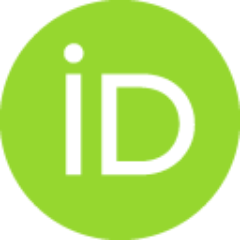 Committee members
Popović, Ivanka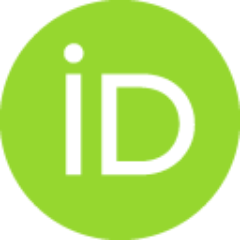 Dvornić, Petar R.
Đonlagić, Jasna
Kalagasidis Krušić, Melina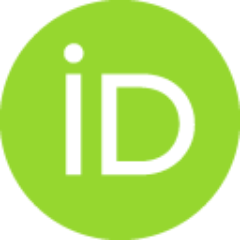 Abstract
Two main goals of the present study include the development of novel, completely amorphous and strictly linear polysiloxanes, suitable for extreme temperature applications, and comprehensive evaluation of silanolate-initiated ring opening polymerization (ROP) of selected cyclosiloxanes. Suppression of crystallization of polydimethylsiloxane, PDMS, was achieved by random incorporation of small amounts of diphenylsiloxy, DiPhS, diethylsiloxy, DiEtS, or methylphenylsiloxy, MePhS, repeat units along polymer chains. While the presence of DiPhS units in copolysiloxanes caused the occurrence of chain branching, affecting molecular weight distribution and the chain conformation, their replacement by DiEtS or MePhS units yielded linear polymers. Based on the results of 29Si NMR and SECMALS-VIS studies, it is proposed that branching in DiPhS-containing polymers is caused by a nucleophilic attack of initiating silanolate anions on their Si−CAr side bonds and a resulting formation of Ph
...
-T-branches. The dynamics of ROP of octamethylcyclotetrasiloxane, D4, and three copolymerizations of D4 with octaphenylcyclotetrasiloxane, D4Ph2, hexaethylcyclotrisiloxane, D3Et2, and tetramethyltetraphenylcyclotetrasiloxane, D4MePh, were monitored using SEC, TGA and 29Si NMR methods. While ROP of D4 and its copolymerizations with D3Et2 and D4MePh occurred similarly, with characteristic fast initial polymer growth, the copolymerization of D4 with D4Ph2 exhibited a distinct induction period caused by limited solubility of solid D4Ph2 in D4 and far greater reactivity of D4Ph2 than D4 toward the dimethylsilanolate. A new mechanism for the copolymerization of D4 with D4Ph2 is proposed which includes: a) initial formation of BA-B triblocks of DiMeS (A) and DiPhS (B) segments, followed by b) formation of A-BA-B-A pentablock species, and c) redistribution of the multiblocks through a siloxane equilibration reaction into copolymers containing single DiPhS units separated by extended PDMS segments.Investigated terpolysiloxanes are intended for use in 3D-printing technology as welldefined precursors for preparation of elastomers with tunable properties.
Osnovni ciljevi ovog rada obuhvataju razvoj novih, potpuno amorfnih i isključivo linearnih polisiloksana, pogodnih za primenu na ekstremnim temperaturama, kao i detaljnu analizu mehanizma anjonske polimerizacije otvaranjem prstena odabranih ciklosiloksana. Potpuno suzbijanje kristalizacije polidimetilsiloksana, PDMS, postignuto je nasumičnom ugradnjom malih količina difenilsiloksanskih, DiPhS, dietilsiloksanskih, DiEtS, ili metilfenilsiloksiloksanskih, MePhS, monomernih ostataka duž lanaca polimera. Dok je prisustvo DiPhS jedinica u kopolisiloksanima uzrokovalo grananje lanaca, koje značajno remeti raspodelu molskih masa i konformaciju lanaca polimera, njihova zamena uporedivim količinama DiEtS ili MePhS ostataka proizvela je kompletno linearne polimere. Na osnovu rezultata dobijenih uz pomoć 29Si NMR i SEC-MALS-VIS analiza, predloženo je da je grananje lanaca u polimerima koji sadrže DiPhS ostatke uzrokovano nukleofilnim napadom inicirajućeg silanolatnoganjona na bočne Si-
...
CAr grupe koji rezultira formiranjem Ph-T-grana. Odvijanje homopolimerizacije oktametilciklotetrasiloksana, D4, i tri kopolimerizacije ovog monomera sa oktafenilciklotetrasiloksanom, D4Ph2, heksaetilciklotrisiloksanom, D3Et2, i tetrametiltetrafenilciklotetrasiloksanom, D4MePh, praćeno je korišćenjem SEC, TGA i 29Si NMR metoda. Dok su se homopolimerizacija D4 i kopolimerizacije D4 sa D3Et2 i D4MePh odvijale na skoro identičan način, sa karakterističnim brzim rastom polimera, kopolimerizaciju D4 sa D4Ph2 pratio je izražen indukcioni period usled umanjene rastvorljivosti D4Ph2 u D4 i znatno veće reaktivnosti D4Ph2 od D4 ka dimetilsilanolatu. Predložen je novi mehanizam kopolimerizacije D4 i D4Ph2 koji obuhvata a) inicijalno formiranje B-A-B triblokova koji se sastoje od DiMeS (A) i DiPhS (B) segmenata, b) formiranje A-B-A-B-A pentablok vrsta i c) redistribuciju multiblokova reakcijom ekvilibracije siloksana, rezultirajući formiranjem polimera u kome alterniraju izolovane DiPhS monomerne jedinice i PDMS segmenti.Ispitivani terpolisiloksani su namenjeni za upotrebu u tehnologiji 3D štampanja kao dobro definisani prekursori za pripremu elastomera sa podesivim osobinama.
Faculty:
Универзитет у Београду, Технолошко-металуршки факултет
Date:
27-09-2019
Keywords:
polysiloxane / polisiloksan / kristalizacija / grananje / anjonska polimerizacija otvaranjem prstena / ekvilibracija / crystallization / branching / anionic ring opening polymerization / equilibration