Ekstrakcija industrijske konoplje (Cannabis sativa L.)
Extraction of industrial hemp (Cannabis sativa L.)
Author
Drinić Zorica
Mentor
Vidović Senka
Committee members
Šavikin Katarina
Vidović Senka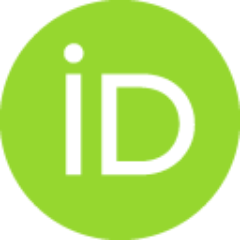 Koren Anamarija
Fraj Jadranka
Vladić Jelena

Abstract
U okviru ovog rada izvršeno je ispitivanje različitih procesa ekstrakcije herbe industrijske konoplje. Za ekstrakciju određenih bioaktivnih jedinjenja primenjene su klasične tehnike ekstrakcije, maceracija i Soxhlet ekstrakcija, dok su od savremenih metoda primenjene ultrazvučna ekstrakcija, mikrotalasna ekstrakcija, ekstrakcija vodom u subkritičnom stanju i ekstrakcija ugljendioksidom u superkritičnom stanju. Praćenjem uticaja ulaznih promenjivih (procesnih parametara) na odabrane izlazne promenjive (sadržaj bioaktivnih jedinjenja ili antioksidativnu aktivnost) za svaku tehniku ekstrakcije pojedinačno utvrđeni su optimalni uslovi ekstrakcije. Nakon izvršenog poređenja odabrana je najadekvatnija tehnika ekstrakcije za pripremu tečnog ekstrakta koji će biti transformisan u suvi ekstrakt primenom metode sušenja raspršivanjem. Prilikom dobijanja suvog ekstrakta ispitan je uticaj različite koncentracije nosača na kvalitet ekstrakata i efikasnost sušenja. Dobijeni ekstrakti su okarakterisan
...
i u pogledu fizičkih i hemijskih osobina. Sadržaj kanabinoida u tečnim ekstraktima suve herbe industrijske konoplje ispitanih u ovoj doktorskoj disertaciji je bio u opsegu od 0,4314 mg/mL CBD-a i 0,0364 mg/mL THC-a (u optimalnom ekstraktu dobijenom maceracijom) do 1,0420 mg/mL CBD-a i 0,0430 mg/mL THC-a (u optimalnom ekstraktu dobijenom mikrotalasnom ekstrakcijom). U ekstraktima koji su nepolarnog karaktera i koji su dobijeni primenom Soxhlet ekstrakcije sadržaj CBD-a i THC-a je bio 64,40 i 2,90 mg/g, dok je primenom superkritične ekstrakcije dobijen sadržaj CBD-a i THC-a u opsegu od 76,1193 do 163,1111 mg/g i od 4,1746 do 6,5803 mg/g. Tečni ekstrakti dobijeni primenom vode i etanola kao ekstragensa bili su bogati flavonoidima i fenolima, a utvrđeno je i da imaju značajnu antioksidativnu aktivnost, dok su ekstrakti dobijeni Soxhlet ekstrakcijom i ekstrakcijom ugljendioksidom u superkritičnom stanju bili bogati lipofilnim jedinjenjima i terpenima. Ovako dobijeni ekstrakti predstavljaju visokovredne proizvode koji imaju veliki potencijal za upotrebu u farmaceutskoj industriji.
Various extraction processes of the aerial parts of industrial hemp were examined. From classic extractions, maceration and Soxhlet extraction were applied, while from novel methods, ultrasound-assisted extraction, microwave-assisted extraction, subcritical water extraction and supercritical carbon dioxide extraction were applied. By monitoring the influence of the input variables on the selected output variables for each extraction, the optimal extraction conditions were determined separately. After a comparison of all the extraction processes tested, microwave-assisted extraction was selected to prepare the liquid extract for spray drying. The effect of different carrier concentrations was examined during the preparation of the dry extract. The extracts obtained were characterized in terms of physical and chemical properties. The content of cannabinoids in liquid extracts of dry Cannabis sativa herba examined ranged from 0.4314 mg/mL for CBD and 0.0364 mg/mL for THC in the optimum ex
...
tract obtained by maceration to 1.0420 mg/mL for CBD and 0.0430 mg/mL for THC in the optimum extract obtained by microwave-assisted extraction. The CBD and THC content in extract obtained by Soxhlet extraction was 64.4000 mg/mL and 2.9000 mg/mL, respectively, while the highest content of CBD and THC in the supercritical carbon dioxide extract was 163.11 and 6.5803 mg/g. In addition to cannabinoids, the liquid extracts obtained were rich in phenols and flavonoids, and have considerable antioxidant activity, while the extracts obtained by Soxhlet extraction and supercritical carbon dioxide were rich in lipophilic compounds and terpenes. The extracts mentioned above are high value products which have great potential for implementation in the pharmaceutical industry.
Faculty:
Универзитет у Новом Саду, Технолошки факултет
Date:
16-10-2020
Keywords:
Industrijska konoplja / Industrial hemp / Cannabis sativa L. / kanabinoidi / polifenoli / savremene i klasične metode ekstrakcije / sušenje raspršivanjem / Cannabis sativa L. / cannabinoids / polyphenols / novel and classical extraction methods / spray drying