Ispitivanje uticaja micela surfaktanata različitog naelektrisanja na protolitičke ravnoteže i rastvorljivost sartana
The investigation of the effect of micelles of diferently charged surfactants on protolytic equilibria and solubility of sartans
Author
Grujić, Maja
Mentor
Popović, Gordana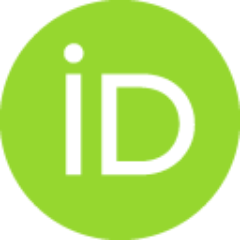 Committee members
Popović Nikolić, Marija
Agbaba, Danica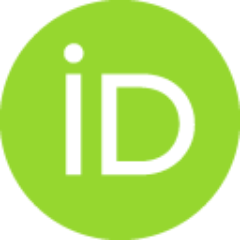 Tešić, Živoslav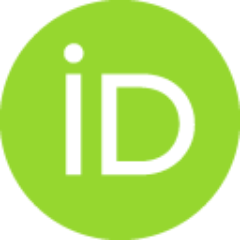 Abstract
Protolitičke ravnoteže sartana (irbesartana, losartana i valsartana) ispitane su bez i u prisustvu surfaktanata različitog naelektrisanja: anjonskog (natrijum-dodecilsulfat ˗ SDS), katjonskog (cetiltrimetilamonijum-bromid ˗ CTAB) i nejonskih (4-oktilfenolpolietoksilat ˗ TX-100 i polioksietilen (23) lauril etar ˗ Brij 35). Sartani su antagonisti angiotenzinskih AT1 receptora koji se koriste u terapiji hipertenzije, srčane insuficijencije i dijabetičke nefropatije. Fizičko-hemijski parametri lekova pKa i rastvorljivost, neophodni za procenu farmakološkog i farmakokinetikog ponašanja, u biosredini mogu imati različite vrednosti u poređenju sa "čisto" vodenom sredinom. Ispitivanjem ovih parametara u uslovima koji su sličniji fiziološkim, stiče se bolji uvid u jonizaciju i rastvorljivost lekova u biosredini. Kao pojednostavljeni simulirajući sistemi za biomembrane u ovom radu su korišćeni rastvori surfaktanata čije micele podražavaju osnovne strukturne i funkcionalne karakteristike biomembr
...
ana. U hemijskom pogledu, irbesartan i losartan su amfoliti koji sadrže jedan kiseli centar (tetrazol) i jedan bazni centar (imidazol), dok valsartan sadrži dva kisela centra (tetrazol i karboksilna grupa). Jonizacione konstante su određene potenciometrijski pri konstantnoj jonskoj sili (0,1 M NaCl) i temperaturi 25°C, bez i u prisustvu surfaktanata. Potenciometrijski podaci analizirani su primenom kompjuterskog programa Hyperquad. Zbog male rastvorljivosti sartana u vodi, pKaw vrednosti koje odgovaraju "čisto"vodenoj sredini (bez prisustva surfaktanata) dobijene su ekstrapolacijom praktičnih pKa* vrednosti određenih u smešama metanola i vode, različitog odnosa. Zbog solubilizirajućih efekata surfaktanata, za određivanje jonizacionih konstanti u micelarnoj sredini nisu korišćeni korastvarači. Uticaj surfaktanata na protolitičke ravnoteže procenjen je na osnovu pomeranja pKaapp vrednosti određenih u micelarnoj sredini u odnosu na pKaw vrednosti određenih u "čisto" vodenoj sredini. U prisustvu anjonskih SDS micela došlo je do porasta pKaapp vrednosti sartana (do +1,72 pK jedinice), dok je u prisustvu katjonskih CTAB micela uočen suprotan efekat i smanjenje pKaapp vrednosti (do -1,44 pK jedinice). Na osnovu rezultata ove studije pretpostavljeno je da su jonizujući centri ispitanih sartana uključeni u elektrostatičke interakcije sa površinskim Sternovim slojem jonskih micela. Pomeranje pKaapp vrednosti pod uticajem nejonskih surfaktanata (od -0,86 do +1,30) posledica je interakcija sartana sa hidrofilnim, palisadnim slojem nejonskih TX-100 i Brij 35 micela. Najveće promene u dijagramima raspodele ravnotežnih oblika ispitanih sartana u prisustvu micela (od -44% do +80%) uočene su na biofarmaceutski značajnoj pH vrednosti 4,5 (odgovara pH vrednosti u proksimalnom delu tankog creva) i mogu se razmatrati u kontekstu potencijalnog uticaja na intestinalnu apsorpciju i bioraspoloživost. Teorijska studija je izvedena sa ciljem da se stekne bolji uvid u preklopljene protolitičke ravnoteže irbesartana, losartana i valsartana, kao i u interakcije njihovih ravnotežnih oblika sa micelama kao simulirajućim sistemima biomembrana. S obzirom na prisustvo dva jonizaciona centra u molekulu ispitivanih sartana i na bliske vrednosti njihovih jonizacionih konstanti, u teorijskoj studiji ispitani su redosled jonizacije irbesartana, losartana i valsartana u vodenoj sredini, kao i mogući načini interakcije njihovih ravnotežnih oblika sa micelama surfaktanata...
Protolytic equilibria of sartans (irbesartan, losartan, and valsartan) were investigated with and without the presence of differently charged surfactants: anionic (sodium dodecyl sulfate ˗ SDS), cationic (cetyltrimethylammonium bromide ˗ CTAB), and nonionic (4-octylphenol polyethoxylate – TX-100 and polyoxyethylene (23) lauryl ether – Brij 35). Sartans are angiotensin AT1 receptor antagonists used in therapy of hypertension, heart failure, and diabetic nephropathy. The most important physicochemical properties of drugs, the pKa values and solubility, necessary for estimation of pharmacological and pharmacokinetic behavior, may have different values in bioenvironment as compared to the "pure" aqueous solution. By examining these parameters under conditions more similar to physiological ones, a better insight in in vivo ionization and solubility of drugs could be achieved. In this work, micellar solutions of surfactants were used as a simplified biomembrane mimetic systems, because of th
...
eir nature to mimic the most essential structural and functional properties of biomembranes. From the chemical point of view, irbesartan and losartan are ampholytes containing one acidic center (tetrazole) and one basic center (imidazole), whereas valsartan contains two acidic centers (tetrazole and carboxyl group). The ionization constants were determined potentiometrically at a constant ionic strength (0.1 M NaCl) and temperature 25 °C, with and without the presence of surfactants. Potentiometric data were analyzed using the computer program Hyperquad. Due to the poor water solubility of sartans, the pKaw values, corresponding to a "pure" aqueous media (without the presence of surfactants) were obtained by extrapolating the pKa* values determined in in the different methanol - water mixtures (30% - 55% methanol, wt/wt). Protolytic equilibria in the presence of micelles were examined without the use of cosolvent because the surfactants contributed to increasing solubility thereof. The effect of surfactants on protolytic equilibria was estimated based on the shift in the pKaapp values determined in micellar media, in a relation to the pKaw values determined in "pure" water. In the presence of anionic SDS micelles, the pKaapp values of sartans are increased (up to +1.72 pK units), while in the presence of cationic CTAB micelles, the opposite effect was observed and the pKaapp values are decreased (up to -1.44 pK units). On the basis of results in this study, it was assumed that the ionizable centers of the investigated sartans are involved in electrostatic interactions with the surface Stern layer of ionic micelles. The shift in pKaapp values in the presence of nonionic surfactants (-0.86 to +1.30) is a consequence of the interaction of sartans with the hydrophilic, palisade layer of nonionic TX-100 and Brij 35 micelles. The bigest shift in distribution of equilibrium forms of investigated sartans in the presence of micelles (from -44% to + 80%) were observed at a biopharmaceutically significant pH value of 4.5 (corresponding to the pH value in the proximal part of the small intestine) and could be considered in terms of influence on intestinal absorption and bioavailability. Considering the presence of two ionizable centers in the molecule of irbesartan, losartan and valsartan, close values of their ionization constants and overlapped protolytic equilbria, the theoretical study was performed to get better insight in order of their ionization in aqueous media, as well as possible ways of interaction of their equilibrium forms with the micelles...
Faculty:
Универзитет у Београду, Фармацеутски факултет
Date:
27-09-2020
Projects:
Keywords:
sartani / sartans / surfaktanti / jonizacione konstante / rastvorljivost / potenciometrija / Hyperquad / DFT / surfactants / ionization constants / solubility / potentiometry / Hyperquad / DFT