Sekundarni biomolekuli u vrstama Allium sect. Codonoprasum Rchb. – biološke aktivnosti, fitohemijski i hemotaksonomski aspekti
Secondary metabolites from selected species of genus Allium sect. Codonoprasum Rchb. – biological activities, phytochemical and chemotaxonomic aspects
Author
Simin, Nataša
Mentor
Mimica-Dukić, Neda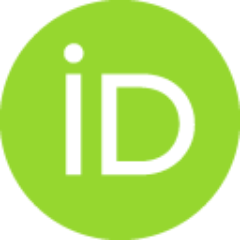 Committee members
Popsavin, Mirjana
Mimica-Dukić, Neda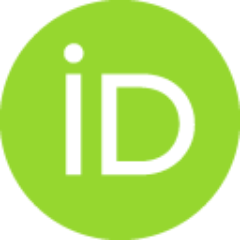 Anačkov, Goran
Božin, Biljana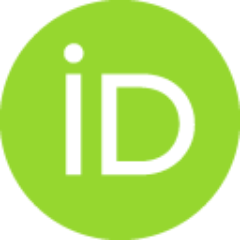 Četojević-Simin, Dragana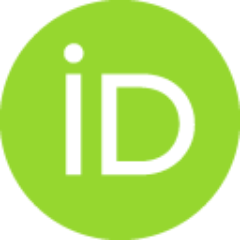 Mitić-Ćulafić, Dragana

Abstract
U ovoj doktorskoj disertaciji ispitan je hemijski sastav i biološke aktivnosti ekstrakata deset samoniklih taksona roda Allium sect. Codonoprasum: A. carinatum subsp. pulchellum, A. carinatum subsp. carinatum, A. fuscum var. gracile, A. fuscum var. fuscum, A. flavum subsp. flavum, A. melanantherum, A. paniculatum subsp. marginatum, A. pallens subsp. tenuiflorum, A. oleraceum i A. rhodopeum, sakupljenih na 27 lokaliteta u Srbiji. Cilj rada bio je da se dobiju podaci o sadržaju biološki aktivnih jedinjenja u ovim, do sada veoma malo ispitanim vrstama roda Allium, i utvrdi njihova potencijalna lekovita vrednost. Analiza hemijskog sastava obuhvatila je: analizu volatilnih komponenti svežih lukovica primenom headspace GC-MS tehnike, kvalitativnu analizu metanolnih ekstrakata primenom tečnohromatografskih metoda (LC-DAD-MS i LC-MS-MS), kvantitativnu analizu odabranih fenolnih jedinjenja LC-MS-MS tehnikom, određivanje sadržaja ukupnih monomernih antocijana i od
...
ređivanje aktivnosti aliinaze. Ispitivanja bioloških aktivnosti ekstrakata obuhvatila su: određivanje antioksidantne, antiinflamatorne, antimikrobne, antimutagene i genotoksične aktivnosti, kao i ispitivanje uticaja na rast zdravih i tumorskih ćelija i sposobnosti indukcije ćelijske smrti. Sumiranjem dobijenih rezultata može se zaključiti da ispitivani predstavnici roda Allium sect. Codonoprasum predstavljaju bogate izvore biološki aktivnih jedinjenja sa širokim spektrom bioloških aktivnosti. Sa hemotaksonomskog aspekta značajno je da se dimetil-disulfid izdvaja kao najdominantnija i često jedina isparljiva komponenta, da ekstrakti većine vrsta sadrže veliku količinu flavonoida (prvenstveno derivata kvercetina), da se vrste A. pallens i A. oleraceum izdvajaju od ostalih po tome što ne sadrže rutin a sadrže hiperozid, da je vrsta A. rhodopeum siromašna fenolnim jedinjenjima i da su sve vrste, osim vrste A. flavum, bogate antocijanima. Aktivnost aliinaze je visoka u svim ispitivanim vrstama. Većina ispitivanih ekstrakata, izuzev ekstrakata vrsta A. carinatum i A. melanantherum, pokazala je izraženu antioksidantnu aktivnost, dok su ekstrakti vrsta A. flavum, A. rhodopeum, A. oleraceum i A. paniculatum snažni antiinflamatorni agensi. Ekstrakti ispitivanih predstavnika sect. Codonoprasum nisu pokazali antimikrobnu i antimutagenu aktivnost. Takođe, ovi ekstrakti nisu ispoljili genotoksični efekat na ćelije zdravog tkiva (izuzev slabog genotoksičnog efekta ekstrakta nadzemnih delova A. flavum), što ukazuje na bezbednost upotrebe vrsta sect. Codonoprasum kao hrane ili u obliku lekova. Ekstrakti celih biljaka A. paniculatum i A. rhodopeum, kao i ekstrakt nadzemnih delova A. melanantherum pokazali su snažnu antiproliferativnu aktivnost sa povoljnim ne-tumor/tumor koeficijentima i indukovali apoptozu u tumorskim ćelijama, iz čega se može zaključiti da imaju visok potencijal primene u antitumorskoj terapiji.
In the present doctoral thesis the chemical composition and biological activities of 10 wild growing taxa of genus Allium sect. Codonoprasum (A. carinatum subsp. pulchellum, A. carinatum subsp. carinatum, A. fuscum var. gracile, A. fuscum var. fuscum, A. flavum subsp. flavum, A. melanantherum, A. oleraceum, A. paniculatum subsp. marginatum, A. pallens subsp. tenuiflorum and A. rhodopeum) were investigated. The samples were collected from 27 locations in Serbia. The aim of the study was to obtain data on the content of biologically active compounds in extracts of these unexplored species of the genus Allium and to determine their potential medicinal value. Phytochemical caracterisation included: headspace GC-MS analysis of fresh bulb volatiles, LC-DAD-MS and LC-MS-MS qualitative analysis of methanol extracts, LC-MS-MS quantitative analysis of 44 selected phenolic compounds in methanol extracts, determination of total monomeric anthocyanins content and alliinase
...
activity. In order to assess the biological potential of methanol extracts, the antioxidant, anti-inflammatory, antimicrobial, antimutagenic, genotoxic and antiproliferative activities of the extracts were studied. Summing up all the results obtained, it can be concluded that species of genus Allium sect. Codonoprasum are rich sources of biologically active compounds with a broad spectrum of biological activities. Dimethyl disulfide is the most dominant and often the only volatile component of most species, which is significant from chemotaxonomic point of view. The methanol extracts of investigated species contain high levels of flavonoids (primarily quercetin derivatives). Specificity of A. pallens and A. oleraceum extracts is that they do not contain rutin, but contain hyperoside, while small quantity of phenolic compounds is characteristic for A. rhodopeum extract. All investigated species, except of A. flavum, are rich in anthocyanins. Alliinase activity was high in all examined species. Most of the extracts, except A. carinatum and A. melanantherum extracts, express considerable antioxidant activity, while extracts of A. flavum, A. rhodopeum, A. paniculatum and A. oleraceum are potent anti-inflammatory agents. The investigated Allium extracts did not show antimicrobial and antimutagenic activity. Also, the extracts did not express genotoxic effect on healthy tissue cells (except the weak genotoxic effects of aerial parts extract of A. flavum), indicating that the use of these species as a food or as a drug is safe. Whole plant extracts of A. paniculatum and A. rhodopeum, as well as aerial parts extract of A. melanantherum showed strong antiproliferative activity (with a favorable non-tumor/tumor ratios) and induced apoptosis in tumor cells, suggesting that these plants have a high potential for application in antitumor therapy.
Faculty:
Универзитет у Новом Саду, Природно-математички факултет
Date:
30-01-2015
Projects:
Keywords:
Allium / Allium / Codonoprasum / Allium carinatum / Allium fuscum / Allium flavum / Allium melanantherum / Allium paniculatum / Allium pallens / Allium rhodopeum / Allium oleraceum / biljni fenoli / flavonoidi / antioksidansi / antimikrobna aktivnost / antiinflamatorna aktivnost / antimutagena aktivnost / citotoksičnost / genotoksičnost / apoptoza / Codonoprasum / Allium carinatum / Allium fuscum / Allium flavum / Allium melanantherum / Allium paniculatum / Allium pallens / Allium rhodopeum / Allium oleraceum / plant phenolics / flavonoids / antioxidants / antimicrobial activity / anti-inflammatory activity / antimutagenic activity / antiproliferative activity / genotoxicity / apoptosis
Related items
Showing items related by title, author, creator and subject.
Tubić, Ljiljana B.

(Универзитет у Београду, Биолошки факултет,

07-06-2016

)

Novaković, Milan Lj.

(Универзитет у Крагујевцу, Факултет медицинских наука,

2013

)

Vučurović, Ivan

(Универзитет у Београду, Пољопривредни факултет,

09-12-2019

)