Studija asocijacije gena za mikroRNK (MIR34, MIR143, MIR145 i MIR387) i gena za održavanje tkivne homeostaze sa karcinomom prostate
Association study of microRNA genes (MIR34, MIR143, MIR145 and MIR378) and genes involved in tissue homeostasis with prostate cancer
Doktorand
Kotarac, Nevena
Mentor
Brajušković, Goran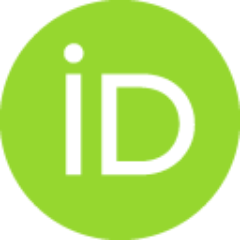 Članovi komisije
Savić-Pavićević, Dušanka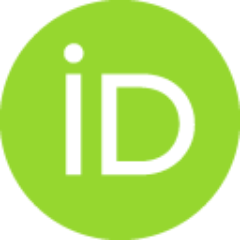 Dobrijević, Zorana
Vuković, Ivan

Sažetak
Karcinom prostate (KP) je drugi po učestalosti maligni tumor muškaraca i predstavlja jedan od vodećih izazova savremene onkologije. Danas se intenzivno istražuju novi biološki markeri koji bi se u kombinaciji sa standardnim prognostičkim parametrima KP koristili u dijagnostici i lečenju ovih bolesnika. Kandidate za nove markere KP predstavljaju i potencijalno funkcionalne genetičke varijante sa efektom na nivoe transkripcije i/ili obradu u genima za mikroRNK kao i genetičke varijante u mestima vezivanja mikroRNK za proteine analizirane u okviru ove doktorske disertacije. Asocijacija potencijalno funkcionalnih genetičkih varijanti u regulatornim regionima gena hsa-miR-34b/c (rs4938723), hsa-miR-378 (rs1076064), hsa-miR-143/145 (rs4705342) i genima KLK3 (rs1058205), VAMP8 (rs1010) i MDM4 (rs4245739), a koje menjaju mesta vezivanja mikroRNK, analizirana je u grupi od 355 bolesnika sa KP, 358 bolesnika sa benignom hiperplazijom prostate i 370 zdravih muškaraca koji su činili kontrolnu grup
...
u. Genotipizacija odabranih genetičkih varijanti vršena je upotrebom TaqMan eseja za genotipizaciju tačkastih genetičkih varijanti i real-time PCR-a. Nakon statističke obrade dobijenih rezultata utvrđena je asocijacija genetičke varijante rs4705354 sa povećanim rizikom za razvoj KP kod bolesnika iz populacije Srbije. Istovremeno, za genetčku varijanu rs1076064 ustanovljena je asocijacija sa rizikom za progresiju bolesti kod bolesnika iz naše populacije. Ostale analizirane genetičke varijante u okviru ove teze pokazivale su asocijaciju sa vrednostima različitih standardnih prognostičkih parametara KP. Dobijeni rezultati upućuju na to da odabrane genetičke varijante mogu biti od značaja prilikom procene rizika za progresiju tumora kod bolesnika iz naše populacije.
Prostate cancer (PCa) is the most common cancer among men in Europe and one of the major medical problems in modern health practice. Novel molecular markers are urgently needed for better management and risk stratification of patients. Among the novel candidate genetic variants for the present study with the potential of becoming novel biological markers of PCa development and progression are single nucleotide variants (SNVs) with potential effect on microRNA processing/level of transcription as well as SNVs affecting the microRNA-binding mechanisms in KLK3, VAMP8 and MDM4 genes. The effect of SNVs rs4938723, rs1076064 and rs4705343 occurring in regulatory regions of miR-34b/c, miR-143/145 and miR-378, respectively, on PCa risk and progression in Serbian population was assessed on 355 patients with PCa, 358 patients with benign prostatic hyperplasia and 370 healthy volunteers. The same study group was used for evaluation of KLK3 (rs1058205), VAMP8 (rs1010) and MDM4 (rs4245739) genetic
...
variants effect on PCa risk and progression in our population. Genotyping of selected SNVs was performed by Taqman® SNP Genotyping Assays and real-time PCR. Results were statistically evaluated and genetic variant rs4705342 was identified as PCa susceptibility variant in Serbian population, while rs1076064, rs4938723, rs1058205, rs1010 and rs4245739 showed no association with PCa risk. At the same time genetic variant rs1076064 was associated with the risk of PCa progression. Genetic variants rs4938723, rs1076064 and all three SNVs affecting microRNA binding mechanisms have shown the association with the parameters of PCa progression. The obtained results point out the potential relevance of the tested SNVs for the disease aggressiveness assessment.
Fakultet:
Универзитет у Београду, Биолошки факултет
Datum odbrane:
25-09-2020
Projekti:
Ključne reči:
karcinom prostate / prostate cancer / association study / genetic variants / microRNA / hsa-miR-34b/c / hsa-miR-378 / hsa-miR-143/145 / KLK3 / VAMP8 / MDM4 / studija asocijacije / genetičke varijante / mikroRNK / hsa-miR-34b/c / hsa-miR-378 / hsa-miR-143/145 / KLK3 / VAMP8 / MDM4