Ekologija i zoonotski potencijal nematode Capillaria aerophilaCreplin 1839 (Trichurida: Trichinellidae) kod crvene lisice (Vulpes vulpes L.) na području Vojvodine
Ecology and zoonotic potential of nematode Capillaria aerophila Creplin 1839 (Trichurida: Trichinellidae) by red fox (Vulpes vulpes L.) on the terirory of Vojvodina
Author
Simin, Verica
Mentor
Lalošević, Dušan
Bjelić-Čabrilo, Olivera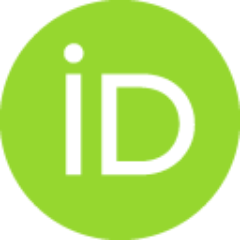 Committee members
Popović, Ester
Lalošević, Dušan
Bjelić-Čabrilo, Olivera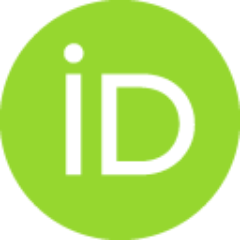 Barsi, László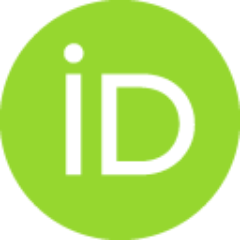 Lalošević, Vesna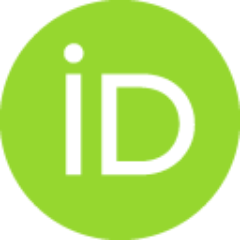 Abstract
Imajući u vidu opasnost od zoonotske i antropozoonotske transmisije Capillaria aerophila po zdravlje životinja i ljudi, u ovom radu je ispitivana prevalencija kapilarijaze kod lisica poreklom sa različitih lokaliteta područja Vojvodine. Istraživanjem je bilo obuhvaćeno 146 leševa lisica. Uzorci lisica su prikupljani od decembra meseca 2009. do decembra meseca 2012. godine. Sagledavanjem rezultata patološke sekcije traheja i bronhija pluća 146 lisica, dobijena je izuzetno visoka prevalencija kapilarijaze od 77%, na osnovu čega se može zaključiti, da je područje Vojvodine novo područje u svetu sa izuzetno visokom prevalencom C. aerophila kod crvene lisice. Primenom koprološkog metoda ispitivanja kapilarijaza je dokazana kod 55 (41%) od ukupno 133 ispitivane lisice. Najveći broj lisica pozitivnih na prisustvo C. aerophila je bio iz Južnobačkog (24,7%) i Sremskog okruga (21,2%), a najmanji iz Južnobanatskog okruga (1,4%). Lisice Vojvodine su visoko infestirane kapilaridama. Ukupno je izolo
...
vano 1249 jedinki respiratorne nematode C. aerophila. Srednji broj nađenih parazita u traheji je bio 11,0, sa varijacijama od 1 do 60 kod pojedinih lisica. Među kapilaridama dominirale su ženke (67%), visoko reproduktivno sposobne, u odnosu na mužjake (33%). Korelativnom analizom između sezonskih količina padavina u Vojvodini i srednjeg broja nađenih adulta C. aerophila u traheji i bronhijama lisica utvrđeno je postojanje srednje značajne povezanosti. Patohistološkom analizom sluzokože traheja i tkiva pluća kod 14 lisica, nisu bile utvrđene značajne patološke promene. Ni u jednom slučaju nije bilo utvrđeno prisustvo parazitskih elemenata u tkivu pluća, koji bi ukazali na postojanje verminozne pneumonije kod lisica.
Having in mind an animal or human health hazard from zoonotic and anthropozoonotic transmissions of Capillaria aerophila, this paper is investigating a prevalence of capillariasis in foxes from different sites in Vojvodina. Research included 146 fox corpses. Samples were gathered from December 2009 to December 2012. The resulting extremely high prevalence kapilarijaze of 77%, based on the results of pathologicalsections of the trachea and bronchi of the lung in 146 foxes, on the grounds thatit can be concluded that the area of Vojvodina new area in the world with an extremely high prevalence of C. aerophila in red foxes. Coprology proved capillariasis in 55 (41%) out of 133 examined foxes. The majority of positive foxes were from the South Bačka District (24,7%) and Syrmia (21,2%), and the smallest number of positive ones were from South Banat District (1,4%). Foxes in Vojvodina were highly infested with capillary worms. A total of 1249 C. aerophila nematode has been found. Average n
...
umber of found parasites in trachea was 11,0 with variations from 1 to 60 in somefoxes. Among capillary worms, females prevailed (67%), very reproductivly capable, compared to males (33%). Correlative analysis showed the existence medium significance level of correlation between seasonal precipitation in Vojvodina, and the mean number found nematode C. aerophila in the trachea and bronchi fox. Pathohistology of tracheal mucosa and lung tissue in 14 foxes did not determine significant pathological changes. In neither one of the cases was determined the presence ofparasite elements in lung tissue, which would point to the existance of fox verminous pneumonia.
Faculty:
Универзитет у Новом Саду, Природно-математички факултет
Date:
23-05-2014
Keywords:
Capillaria aerophila / Capillaria aerophila / ekologija / lisice / kapilarijaza / zoonoza / antropozoonoza / oligohete / Vojvodina / ecology / foxes / capillariasis / zoonosis / anthropozoonosis / oligohaeta / Vojvodina