Ispitivanje prirode i determinanti veze korporativnog preduzetništva i performansi srednjih i velikih preduzeća u Srbiji
Investigation of the nature and determinants of the relationship between the corporate enrepreneurship and performance of the medium-sized and large companies in Serbia
Author
Aničić, Zorica
Mentor
Paunović, Blagoje
Committee members
Đuričin, Dragan N.
Rajić, Vesna
Kokeza, Gordana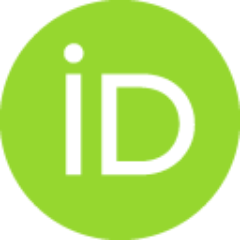 Abstract
Shvatanje da se preduzetništvo odnosi ne samo na mala preduzeća, već i na napore velikih preduzeća da stvore nove poslove ili generišu nove ideje, sve do nedavno zavređivalo je malu pažnju u literaturi o preduzetništvu. Korporativno preduzetništvo predstavlja termin koji se koristi da objasni preduzetničke napore već etabliranih srednjih i velikih preduzeća. Iako je, u savremenim uslovima poslovanja, uloga inovacija nepobitna, postavlja se pitanje važnosti doziranja i adekvatnog upravljanja inovativnim aktivnostima pojedinih privrednih subjekata. Otuda, centralna tema ovog istraživanja je ispitivanje prirode i jačine veze korporativnog preduzetništva i performansi srednjih i velikih preduzeća u Srbiji, ali i identifikovanje faktora koji bitno utiču na tu vezu. Istraživanja, koja u fokusu imaju analizu ovog i povezanih problema, uglavnom nalaze da veći stepen preduzetničke aktivnosti poboljšava rezultate poslovanja. Na koji način onda objasniti loše poslovne rezultate velikog broja komp
...
anija koje su upravo inovativnost i preduzetnički duh isticale kao kritične elemente poslovne strategije, odnosno kako objasniti zašto su neka preduzetnički orijentisana preduzeća uspešnija od drugih. Pored praktičnih primera i u teoriji se u poslednje vreme javljaju nalazi u kojima se govori o opadajućem doprinosu, pa čak i o negativnom uticaju korporativnog preduzetništva na performanse preduzeća. Polazeći od premise da, iako je značajan broj radova predložio, ali i dokumentovao postojanje čisto pozitivne ili čisto negativne linearne veze korporativnog preduzetništva i performansi, može se zaključiti da još uvek nije specifično precizirano da li je ta bilo pozitivna bilo negativna linearna veza beskonačna, odnosno da li postoji optimalni nivo preduzetničkih aktivnosti. Polazeći od suprotstavljenih rezultata dosadašnjih istraživanja, rad ima za cilj da pristupi analizi veze iz nekoliko različitih, ali međusobno povezanih perspektiva, ispitujući: prisustvo nelinearnosti i postojanje optimalnog nivoa aktivnosti korporativnog preduzetništva; značaj konteksta u kome preduzeće posluje za određivanje optimalnog nivoa; važnost brzine promene korporativnog preduzetništva u različitim uslovima poslovanja za postizanje maksimalnih rezultata; ulogu relativne pozicije preduzeća za odabir brzine u ii kontekstu posmatrane veze; ali i neophodnost uspostavljanja trade off-a efikasnosti i efektivnosti u cilju maksimiziranja pozitivnih efekata korporativnog preduzetništva.
Until quite recently, the view that entrepreneurship refers not only to small enterprises, but to the efforts of large companies to create new business deals or generate new ideas as well, has attracted little attention in the literature on entrepreneurship. Yet the very term corporate entrepreneurship is used to describe entrepreneurial efforts of already established medium-sized and large companies. Although the role of innovation is unquestionably vital in modern business, the question that is posed is that of the extent and adequate management of innovation activities within certain business entities. Therefore, the focus of this research is investigation of the nature and strength of the link between the corporate entrepreneurship and performance of medium-sized and large companies in Serbia, as well as identification of the factors with a significant impact on this link. Almost all research studies dealing with the analysis of this and related problems, a priori use as their star
...
ting point the thesis that more intensified entrepreneurial activity improves performance. How can then we explain poor performance of great many companies that highlighted innovation and entrepreneurial spirit as the very core of their business strategies? In other words, how can we explain why some of the entrepreneurship-oriented companies are more successful than others? In addition to numerous examples in practice, there have been more and more recent theoretical findings of corporate entrepreneurship's decreasing contribution to and even its adverse impact on the performance of business companies. Although a significant number of studies have suggested and documented the existence of a clearly positive or a clearly negative linear correlation between the corporate entrepreneurship and performance, it may be concluded that it has not yet been specified whether such either positive or negative linear correlation is indefinite, i.e., whether there is an optimal level of entrepreneurial activities. Given the contrary results of the previous research studies, the aim of the present paper is to approach the analysis of the said relation from several different yet mutually related aspects, investigating: presence of nonlinearity and v existence of the optimal level of corporate entrepreneurship activities; significance of the context a company operates in for definition of the optimal level of activities; relevance of the speed of changes of the corporate entrepreneurship in different business conditions and circumstances for achievement of the maximum performance; role of the relative position of a company for selection of speed in the context of the observed relation; necessity to set up a trade-off between efficiency and effectiveness in order to maximize the positive effect of corporate entrepreneurship.
Faculty:
Универзитет у Београду, Економски факултет
Date:
27-05-2020
Projects:
Keywords:
korporativno preduzetništvo / corporate entrepreneurship / environment dynamism / efficiency / effectiveness / medium-sized and large companies / Serbia. / dinamičnost okruženja / efikasnost / efektivnost / srednja i velika preduzeća / Srbija.