Efekti oralnog unosa kadmijuma na imunski sistem kože pacova
Effects of oral cadmium intake on skin immune system in rats
Author
Tucović, Dina
Mentor
Popov Aleksandrov, Aleksandra
Committee members
Kataranovski, Milena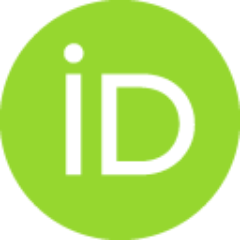 Veljović, Katarina
Popov Aleksandrov, Aleksandra
Kataranovski, Milena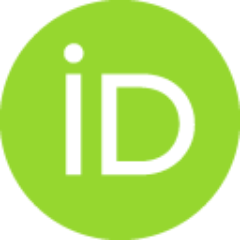 Abstract
Štetni uticaji sredinske izloženosti kadmijumu (Cd), koji se odražavaju na različite organe, sve se više prepoznaju. Iako je poznato da topikalna primena Cd može uticati na vijabilnost ćelija kože, gotovo da nema podataka o efektu Cd na homeostatske procese ovog tkiva, uključujući efekte na imunski sistem kože, naročito nakon oralnog unosa. Efekti produženog izlaganja (30 dana) sredinski bitnim dozama Cd (5 i 50 ppm), ispitani su kod Dark Agouti (DA) i Albino Oxford (AO) pacova, koji se razlikuju u imunskom odgovoru na različite stimuluse. Pored efekta Cd na oksidativnu i imunsku/inflamatornu aktivnost kože, ispitana je reaktivnost kože na dodatni stimulus, dinitrohlorobenzen (DNCB) u reakciji kontaktne preosetljivosti. Uprkos sličnom deponovanju Cd u koži/ćelijama kože, kod DA soja već na 5ppm Cd zapaženo je oštećenje tkiva i veći intenzitet/različit obrazac oksidativnog i imunskog odgovora, ukazujući na veću osetljivost ovog soja na dermatotoksične efekte Cd. Iako su EĆ oba soja razv
...
ile stres odgovor na prisustvo Cd, intezivniji antioksidativni odgovor (povećanje GSH, viša ekspresija gena za MT-1 i -2, proteina za Nrf2, kao i ekspresije gena AHR puta) uz prisustvo apoptoze samo kod AO soja, ukazuje na bolju sposobnost zaštite ovog soja od štetnog efekta Cd. Proinflamatorni odgovor zapažen je samo kod EĆ DA soja (povećanje IL-1β, TNF i IL-6), a povećanje IL-10 kao potencijalnog mehanizma zaštite kod AO soja. Ipak, nakon topikalne primene DNCB razvija se inflamatorni odgovor kod oba soja, sugerišući da se kod AO pacova probijaju zaštitni mehanizmi koji su se održavali nakon primene samog Cd (makar na 50 ppm Cd). Ova studija može biti korisna prilikom ispitivanja veze oralnog unosa Cd i različite osetljivosti kože na razvoj zapaljenskih reakcija i patoloških stanja.
Harmful effects of environmental Cd exposure, which affect different organs, are being increasingly recognized. Although it is known that topical Cd administration may affect skin cell viability, there is a paucity of data concerning Cd effect on the homeostatic processes of this tissue, including effects on the skin's immune system, especially after oral intake. The effects of prolonged exposure (30 days) to the two environmentally relevant Cd doses (5 and 50 ppm) were examined in Dark Agouti (DA) and Albino Oxford (AO) rats, which differ in the immune responses to different stimuli. In addition to the Cd effects on the oxidative and immune/inflammatory skin activity, the reactivity of skin after additional dinitrochlorobenzene (DNCB) stimulus during contact hypersensitivity reaction (CHS), was examined. Despite similar Cd deposition in skin/skin cells, tissue damage and a higher intensity/different pattern of oxidative and immune responses were observed in DA strain already at 5 ppm
...
Cd, indicating a higher sensitivity of this strain to the dermatotoxic Cd effects. Although epidermal cells (ECs) of both strains developed stress response to the Cd presence, a more intensive antioxidative response (an increase of GSH, a higher level of gene expression for MT-1 and MT-2, proteins for Nrf2, as well as the genes of AHR pathway) with the presence of apoptosis only in AO strain, indicates a better protection capability of this strain from deleterious Cd effect. The proinflammatory response was observed only in the ECs of DA strain (an increase in IL-1β, TNF and IL-6), as well as IL-10 increase in AO strain as a potential protection mechanism. Nevertheless, after topical administration of DNCB, an inflammatory response develops in both strains, indicating the breakthrough of protective mechanisms that persisted in AO rats after oral Cd intake (at least at 50 ppm Cd). This study may be useful for examining the relationship between oral Cd intake and different skin sensitivity to the development of inflammatory responses and pathological conditions.
Faculty:
Универзитет у Београду, Биолошки факултет
Date:
26-06-2020
Projects:
Keywords:
Oralni unos kadmijuma / Oral cadmium intakem DA and AO rats / DA i AO pacovi / imunski sistem kože / epidermne ćelije / dermatotoksičnost / reakcija kontaktne preosetljivosti / skin immune system / epidermal cells / dermatotoxicity / contact hypersensitivity