Regeneracija biljaka in vitro i genetička transformacija Viola cornuta (Violaceae) genom za kapsantin-kapsorubin-sintazu
Plant regeneration in vitro and genetic transformation of Viola cornuta (Violaceae) using capsanthin-capsorubin-synthase gene
Author
Trajković, Milena
Mentor
Jevremović, Slađana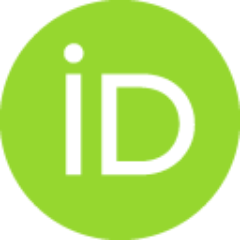 Committee members
Cingel, Aleksandar
Dragićević, Ivana
Radović, Svetlana

Abstract
Razvijen je protokol za regeneraciju biljaka Viola cornuta L. cv. 'Lutea Splendens', sitnocvetne ljubičice sa cvetovima žute boje, i genetičku transformaciju genom za kapsantin-kapsorubin-sintazu u cilju promene boje cveta metaboličkom modifikacijom biosinteze karotenoida. Najuspešnija indukcija adventivnih izdanaka dobijena je od eksplantata hipokotila gajenih na ½MS hranljivoj podlozi sa 0,1 mg/l 2,4-D i 2 mg/l BAP u uslovima dugog dana. Indukcija adventivnih izdanaka odvijala se procesom indirektne i direktne organogeneze. Transformisani izdanci dobijeni su genetičkom transformacijom pomoću "praznog" (Llccs-) i pWBVec10a/CaMV 35S::Llccs::TNos (35S-Llccs) vektora, dok je korišćenjem pWBVec10a/PchsA-Llccs::TNos (PchsA-Llccs) vektora dobijen transformisani kalus. Prisustvo Llccs, hpt i uidA gena u genomu V. cornuta potvrđeno je PCR analizom, dok je qPCR analiza pokazala neujednačen nivo ekspresije Llccs gena u kruničnim listićima cvetova i listovima 35S-Llccs transformisanih linija. Bo
...
ja kruničnih listića cvetova i žiga tučka promenjena je iz žute, odnosno zelene u nijanse narandžaste boje, usled akumulacije kapsantina, novosintetisanog crvenog pigmenta u hromoplastima 35S-Llccs transformisanih biljaka. Fenotip transformisanih biljaka se značajno razlikovao od fenotipa netransformisanih biljaka. Razvijen je protokol za dugotrajno čuvanje (krioprezervaciju) netransformisanih i transformisanih linija korišćenjem metode vitrifikacije sa PVS3 rastvorom. Oporavak vrhova izdanaka i regeneracija biljaka transformisanih linija (Llccs- i 35S-Llccs) posle krioprezervacije bili su značajno manji u odnosu na oporavak vrhova netransformisanih izdanaka. Nivo ploidnosti biljaka V. cornuta regenerisanih u kulturi in vitro, transformisanih linija kao i biljaka regenerisanih posle krioprezervacije bio je identičan.
A protocol for the plant regeneration of Viola cornuta L. cv. 'Lutea Splendens', horned pansy with yellow flowers and the genetic transformation with the capsanthin-capsorubin-synthase gene in order to change flower color by metabolic modification of carotenoid biosynthesis were developed. The most efficient induction of adventitious shoots was obtained from hypocotyl explants grown on ½MS medium with 0,1 mg/l 2,4-D and 2 mg/l BAP under 16h light/8h dark conditions. The induction of adventitious shoots was achieved through a process of indirect and direct organogenesis.Transformed shoots were obtained by genetic transformation using "empty" (Llccs-) and pWBVec10a/CaMV 35S::Llccs::TNos (35S-Llccs) vectors, while using pWBVec10a/PchsA-Llccs::TNos (PchsA-Llccs) vectors transformed calli were obtained. The presence of the Llccs, hpt and uidA genes in the V. cornuta transformed plants were confirmed by PCR analysis, while qPCR analysis showed an unequal level of Llccs gene expression in the
...
petals and leaves of 35S-Llccs transformed lines. The color of the flower petals and the stigma changed from yellow or green to shades of orange, due to the accumulation of capsanthin, a newly synthesized red pigment in the chromoplasts of 35S-Llccs transformed plants. The phenotype of transformed plants differed significantly from the phenotype of untransformed plants. A protocol for the long-term storage (cryopreservation) of untransformed and transformed lines using the vitrification method with PVS3 solution has been developed. The recovery of shoot tips and regeneration of transformed lines (Llccs- and 35S-Llccs) after cryopreservation was significantly lower compared to the recovery of the shoot tips of the untransformed shoots. The ploidy levels of V. cornuta plants regenerated in culture in vitro, transformed lines and plants recovered after cryopreservation were similar.
Faculty:
University of Belgrade, Faculty of Biology
Date:
09-06-2020
Projects:
Keywords:
ljubičica / horned pansy / hipokotil / de novo organogeneza / Agrobacterium tumefaciens / karotenoidi / Llccs gen / kapsantin / promena boje cveta / krioprezervacija / hypocotyl / de novo organogenesis / Agrobacterium tumefaciens / carotenoids / Llccs gene / capsanthin / flower colour change / cryopreservation