Funkcionalna karakterizacija EML (EMSY-like) proteina kao čitača histonskih modifikacija sa ulogom u regulaciji razvića semena kod Arabidopsis thaliana (L.) Heynh.
Functional characterization of EML (EMSY-like) as histone readers proteins involved in the regulation of Arabidopsis thaliana (L.) Heynh. seed development
Author
Milutinović, Milica
Mentor
Brkljačić, Jelena
Committee members
Radović, Svetlana
Mišić, Danijela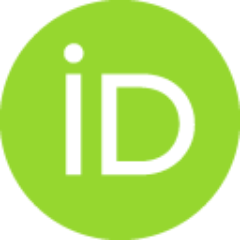 Sabovljević, Aneta
Abstract
Razviće semena kod skrivenosemenica nastaje kao rezultat procesa dvojnog oplođenja, u kome se jedna spermatična ćelija spaja sa jajnom ćelijom, dok se druga spermatična ćelija spaja sa centralnom ćelijom. Koordinisanо razvićе semenjače, endosperma i embriona nakon oplođenja zavisi od ravnotežnog odnosa roditeljskih genoma, što je preduslov za odvijanje normalnog razvića semena. Narušavanje ravnoteže u genomskom doprinosu roditelja često dovodi do brojnih poremećaja u razviću semena i embriona, a u drastičnim slučajevima može dovesti i do potpunog prekida razvića semena. Ova pojava predstavlja jednu od glavnih prepreka za upotrebu genetičkog inženjerstva u cilju stvaranja apomiktičnih semena, kao i za prevazilaženje međuvrsnih seksualnih reproduktivnih barijera. Jedan od glavnih mehanizama koji narušava ravnotežu odnosa roditeljskih genoma u semenu model biljke Arabidopsis thaliana jeste represija sinteze auksina uz pomoć Polikomb represivnog kompleksa 2 (PRC2). Međutim, ni smanjenje ni
...
voa ekspresiju gena PRC2 kompleksa ni povišavanje nivoa auksina nisu dovoljni da dovedu do apomiksije. Evolutivno konzervisana uloga PRC2 tokom razvića zasniva se na ulozi ovog kompleksa da postranslaciono modifikuje histon H3, a proteini koji prepoznaju posttranslacione modifikacije (PTM) histona, odnosno čitači histonskog koda, često su uključeni u regulaciju razvića u sprezi sa PRC2. Stoga čitači histonskog koda predstavljaju pogodne kandidate za dodatni uticaj na funkciju PRC2 kompleksa. Dosadašnji podaci pokazuju da su čitači histonskih modifikacija biljaka uključeni u veliki broj različitih bioloških i razvojnih procesa u ćeliji, ali da je broj opisanih čitača relativno mali. Predmet istraživanja ove doktorske disertacije jeste regulacija razvića semena kod biljke А. thaliana, sa posebnim osvrtom na ulogu EML proteina u čitanju određenih modifikacija histona, kao i na ulogu ovih proteina u kontroli endogenog nivoa auksina i njegove kompartmentizacije tokom razvića semena. Rezultatima ove studije pokazano je da su čitači H3K36me3 histonske modifikacije EML1 i EML3, proteini koji pripadaju EMSY-Like Tudor/Agenet proteinskoj porodici, neophodni za održavanje normalnog odnosa roditeljskih genoma kod A. thaliana. Opsežnim analizama mutantnih fenotipova demonstrirano je da su EML1 i EML3 proteini neophodni za sprečavanje razvića semena u slučaju izostanka oplođenja, kao i za regulaciju ravnoteže roditeljskih genoma nakon oplođenja. Pretpostavljeno je da EML1 i EML3 imaju ulogu u represiji ekspresije očinskog (paternalnog) alela regulisanjem transporta aksina i transdukcije signala...
In flowering plants, seed development is initiated by double fertilization of the female gametophyte, whereby one sperm cell fuses with the egg cell, while the second fuses with the central cell. The successful and coordinated interaction between the developing seed compartments (seed coat, endosperm and embryo) depends on the balance in parental genome contributions. Any change in the genomic contribution of one parent often leads to severe defects including seed abortion. This represents one of the main obstacles for the engineering of asexual reproduction through seeds (apomixis), and for generating new interspecies hybrids. The repression of auxin synthesis by the Polycomb Repressive Complex 2 (PRC2) is a major mechanism contributing to sensing genome balance. However, current efforts focusing on identification of regulators decreasing PRC2 or elevating auxin levels have not yet resulted in the production of apomictic seed. Evolutionary conserved role of PRC2 during developmental p
...
rocesses in plants is based on the role of this complex to modify histone H3. Furthermore, proteins involved in recognizing histone posttranslational modifications (PTMs) are often included in the regulation of plant development in conjunction with in PRC2. So far a relatively few plant so-called histone readers have been identified to be instrumental for many developmental processes. Results from this study show that EML1 and EML3, proteins that belong to the EMSY-Like Tudor/Agenet protein family, are H3K36me3 histone readers necessary to maintain parental genome balance in Arabidopsis. By analyzing the mutant phenotypes, our results demonstrate that both EML1 and EML3 are required to prevent seed development before fertilization, and to regulate the balance of parental contributions after fertilization. We hypothesize that EML1 and EML3 function to repress paternal gene expression by regulating auxin transport and signaling...
Faculty:
University of Belgrade, Faculty of Biology
Date:
03-10-2019
Projects:
Keywords:
čitači histonskih modifikacija / Histone readers / apomixis / seed development / auxin / Arabidopsis thaliana / EML / PTMs / Agenet / Tudor / H3K36me3 / apomiksija / razviće semena / auksin / Arabidopsis thaliana / EML / PTMs / Agenet / Tudor / H3K36me3