Značaj signalizacije posredovane vanćelijskim purinskim nukleotidima u neuroinflamaciji i demijelinizaciji - implikacije u multiploj sklerozi
The role of purinergic signaling in neuroinflammation and demyelination - implications for multiple sclerosis
Докторанд
Jakovljević, Marija
Ментор
Laketa, Danijela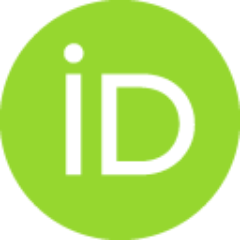 Чланови комисије
Lavrnja, Irena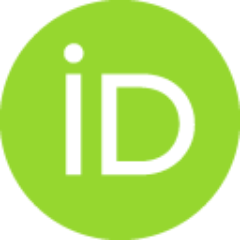 Nedeljković, Nadežda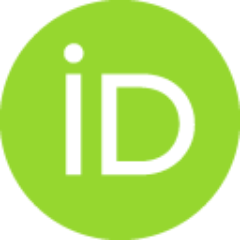 Miljković, Đorđe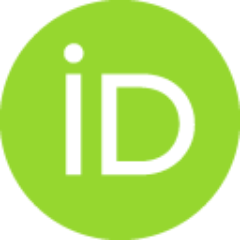 Grković, Ivana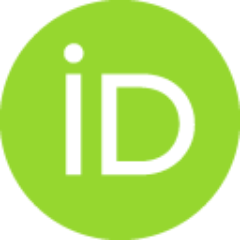 Сажетак
Multipla skleroza (MS) je hronična inflamacijska bolest centralnog nervnog sistema (CNS) koju kao i njen in vivo model eksperimentalni autoimunski encefalomijelitis (EAE) karakterišu infiltracija imunskih ćelija, aktivacija mikroglije i astrocita, demijelinizacija, oštećenje aksona, ali i remijelinizacija posredovana oligodendrocitnim progenitorskim ćelijama (OPĆ). Tokom neuroinflamacije, ATP ostvaruje pro-, a adenozin antiinflamacijsko dejstvo putem P2, odnosno P1 purinskih receptora. Aktivacija specifičnih purinskih receptora zavisi od koncentracije ATP, ADP i adenozina koju u vanćelijskom prostoru regulišu ektonukleotidaze. Najzastupljenije ektonukelotidaze u CNS su NTPDaza1/CD39, NTPDaza2 i eN/CD73. U MS/EAE uloga NTPDaza1/CD39 i eN/CD73 eksprimiranih na ćelijama imunskog sistema uglavnom je poznata, dok je uloga ovih enzima prisutnih na ćelijama CNS nedovoljno istražena. Budući da aktivirana mikroglija i astrociti imaju ključnu ulogu u toku neuroinflamacije glavni cilj ove diserta
...
cije bio je ispitivanje ekspresije glavnih ektonukleotidaza CNS na pomenutim ćelijama i procena njihovog inflamacijskog fenotipa, kao i ekspresije purinskih receptora u kičmenoj moždini pacova tokom EAE kao animalnog modela MS. S obzirom na ulogu OPĆ u remijelinizaciji tokom MS/EAE, dodatni cilj bio je ispitivanje uticaja proinflamacijskih faktora na vijabilnost i funkcionalnost OPĆ linije Oli-neu i ekspresiju eN/CD73 na tim ćelijama. Rezultati prikazani u ovoj disertaciji pokazali su da tokom EAE dolazi do fazno-specifičnih promena ekspresije svih ispitivanih komponenti purinskog signalnog sistema u kičmenoj moždini pacova. Uočeno povećanje ekspresije NTPDaza1/CD39 uzrokovano je aktivacijom mikroglije i infiltracijom monocita/makrofaga kao i drugih perifernih imunskih ćelija tokom EAE, a povezano je i sa tranzicijom mikroglije/makrofaga u pravcu antiinflamacijskog fenotipa, kao i indukcijom polarizacije astrocita u pravcu neuroprotektivnog fenotipa. U pogledu NTPDaza2, smanjenje ekspresije ove ektonukleotidaze prisutne prvenstveno na astrocitima u beloj masi kičmene moždine, uslovljeno je smanjenjem ekspresije na ovim ćelijama tokom EAE. Dodatno, tokom EAE došlo je do fazno-specifičnih promena u ekspresiji svih analiziranih purinskih receptora. Delovanje proinflamacijskih faktora na ćelije Oli-neu OPĆ linije izazvalo je porast ekspresije eN/CD73 koji ukazuje na inhibiciju diferencijacije i govori u prilog inhibitornoj ulozi proinflamacijskih faktora prisutnih u CNS tokom neuroinflamacije na diferencijaciju OPĆ a time i na proces remijelinizacije tokom EAE/MS, kao i na ulogu eN/CD73 ovih ćelija u tom procesu. U tom smislu, rezultati ovog istraživanja ukazuju na značajnu ulogu glavnih ektonukleotidaza CNS u toku bolesti u EAE/MS patologiji i predstavljaju osnov za razvoj novih potencijalnih terapeutika.
that is characterized like its in vivo model experimental autoimmune encephalomyelitis (EAE) by immune cell infiltration, microglia and astrocyte activation, demyelination, axonal damage, as well as remyelination guided by oligodendrocyte progenitor cells (OPC). During neuroinflammation, ATP acts pro-, while adenosine acts anti-inflammatory via P2 and P1 purine receptors, respectively. Activation of specific purine receptor depends on ATP, ADP and adenosine extracellular concentrations that are regulated by by ectonucleotidases. In the CNS most abundant ectonucleotidases are NTPDase1/CD39, NTPDase2 and eN/CD73. Role of NTPDase1/CD39 and eN/CD73 in the cells of immune system, unlike in the CNS, in MS/EAE is mostly well known,. Since activated microglia and astrocytes have a key role in the course of neuroinflammation, the main goal of this dissertation was to study expression of major ectonucleotidases in the CNS at these cells and to assess their inflammatory phenotype, likewise to ana
...
lyze expression of purine receptors in the rat spinal cord during EAE as animal model of MS. Considering role of OPC in remyelination during MS/EAE, additional goal was to assess the effects of proinflammatory factors at viability and functionality of OPC Oli-neu cell line and their expression of eN/CD73. Results presented herein have demonstrated disease phase-specific changes of all analyzed components of purine signaling system in rat spinal cord during EAE. Upregulation of NTPDase1/CD39 during EAE arised as a consequence of microglial activation and infiltration of monocytes/macrophages and other perypheral immune cells and also was related to transition of microglia/macrophages towards anti-inflammatory phenotype, likewise to induction of astrocyte polarization towards neuroprotective phenotype. Regarding NTPDase2, mainly expressed at white matter astrocytes, observed downregulation resulted from decreased expression by these cells during EAE. Additionally, during EAE all analyzed purine receptors showed phase-specific expression changes. Proinflammatory factors induced in OPC Oli-neu cell line upregulation of eN/CD73, indicating inhibition of differentiation, and arguing in favor of inhibitory effect of proinflammatory factors, present in the CNS during neuroinflammation, at OPC differentiation and remyelination during EAE/MS, likewise the role of eN/CD73 in that process. Thus, results presented herein indicate important role of major CNS ectonucleotidases in the disease course during EAE/MS, representing a base for development of new potential therapeutics.
Факултет:
Универзитет у Београду, Биолошки факултет
Датум одбране:
06-07-2020
Пројекти:
Кључне речи:
Multipla skleroza/MS / Multiple sclerosis/MS / experimental autoimmune encephalomyelitis/EAE / ATP / NTPDase1/CD39 / NTPDase2 / eN/CD73 / neuroinflammation / microglia / astrocytes / oligodendrocyte progenitor cells/OPC / eksperimentalni autoimunski encefalomijelitis/EAE / CNS / ATP / NTPDaza1/CD39 / NTPDaza2 / eN/CD73 / neuroinflamacija / mikroglija / astrociti / oligodendrocitne progenitorske ćelije/OPĆ