Modeliranje kretanja plotuna vozila na gradskim arterijama
Vehicle platoon modelling on arterial street
Author
Kajalić, Jelena
Mentor
Čelar, Nikola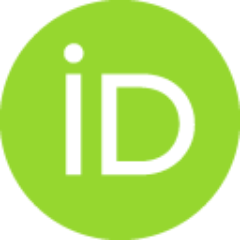 Committee members
Vukadinović, Katarina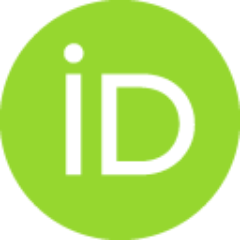 Mladenović, Goran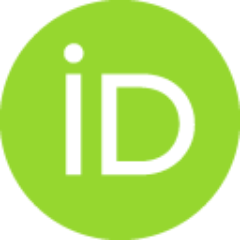 Abstract
Upravljanje saobraćajem na gradskim arterijama zasniva se na usaglašavanju rada svetlosnih signala na unapred definisanom nizu raskrsnica. Osnovni cilj procesa upravljanja je da plotun vozila formiran na početnoj raskrsnici prođe celokupnu arteriju bez zaustavljanja. Za projektovanje sistema upravljanja na gradskim arterijama neophodno je poznavanje karakteristika kretanja plotuna vozila kako bi se uspostavila funkcionalna veza između parametara rada signala i objekta upravljanja. Uzimajući u obzir nedostatak jedinstvene i precizne definicije plotuna vozila koji predstavlja osnovni objekat upravljanja, u doktorskoj disertaciji je formiran model za definisanje plotuna vozila, koji pripadnost vozila plotunu utvrđuje na osnovu dva parametra, intervala sleđenja i pozicije vozila. Tokom kretanja duž arterije na svako pojedinačno vozilo u plotunu utiču spoljašnji i unutrašnji faktori. Pod uticajem navedenih faktora dolazi do modifikacije plotuna koja se manifestuje kroz fenomen skupljanja il
...
i rasturanja plotuna. Osnovni nedostatak postojećih modela kretanja plotuna odnose se na činjenicu da opisuju isključivo fenomen rasturanja plotuna. Međutim, transformacija urbanog saobraćajnog sistema dovela je do promena u karakteristikama kretanja plotuna vozila, koje za posledicu imaju sve češću pojavu skupljanja plotuna, što je dokazano na osnovu rezultata istraživanja. U više od 52% registrovanih plotuna zabeležen je fenomen skupljanja, čime je dokazano da postojeći modeli (Robertson i HCM) odstupaju od realnih podataka. Istraživanjem je utvrđeno da su najznačajniji unutrašnji faktori koji dovode do modifikacije plotuna, veličina plotuna i brzina kretanja plotuna. U disertaciji je dokazano da veličina plotuna dominantno utiče na karakteristike kretanja plotuna. Na osnovu rezultata istraživanja formiran je model baziran na funkcionalnoj zavisnosti između veličine plotuna i karakteristika kretanja plotuna. Predloženi model, koji predstavlja osnovni cilj disertacije, opisuje oba fenomena i rasturanje i skupljanje plotuna, čime je eliminisan osnovni nedostatak postojećih modela. Primenom modela na deonicama gradskih arterija, dokazano je da je formirani model validan i jednostavan za primenu.
Urban arterial street traffic management is based on the defined number of consecutive traffic signals coordination. The main objective of coordination is to ensure that platoon of vehicles, formed at the initial intersection, pass arterial street without stopping. In order to determine a functional relationship between the traffic signal parameters and the control object, i.e. platoon of vehicles, it is necessary to know the platoon movement characteristics. This dissertation proposes the model for platoon definition, considering the lack of a unique and precise platoon definition in the literature. Proposed model for platoon definition is based on two parameters, the time headway and the vehicle position. Platoon movement characteristics depend on external and on internal factors which affect each vehicle in the platoon. The influence of these factors results in the platoon modification, which can be manifested by the dispersion or compression phenomenon. Existing models of platoon m
...
ovement characteristics can predict only platoon dispersion phenomenon, which is at the same time their main disadvantage. However, the urban transport system transformation has caused changes in the platoon movement characteristics, which, as a result, more often lead to platoon compression phenomenon. Based on the conducted research, the compression phenomenon is recorded in more than 52% of platoons. For this reason, relevant models such as Robertson and HCM model do not provide an accurate prediction of vehicle platoon movement characteristics. This research proves that platoon movement characteristics mostly depends on platoon size and platoon speed, but platoon size has a dominant effect. Proposed model of platoon movement characteristics, as a primary goal of this dissertation, can predict both, platoon dispersion and platoon compression, and overcome the main disadvantages of relevant models. By applying the proposed model at several arterial streets in Belgrade, it is proved that the model is valid and easy to use.
Faculty:
Универзитет у Београду, Саобраћајни факултет
Date:
23-06-2020
Keywords:
Plotun vozila / Platoon vehicle / platoon dispersion and comression / arterial street / signal coordination / rasturanje i skupljanje plotuna / gradska arterija / koordinisani rad svetlosnih signal