Voltametrijska karakterizacija i određivanje odabranih neonikotinoida primenom različitih elektroda na bazi ugljenika
Voltammetric characterization and determination of selected neonicotinoids using different carbon-based electrodes
Author
Papp, Zsigmond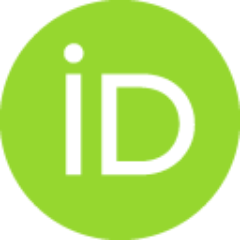 Mentor
Guzsvány, Valéria
Committee members
Bjelica, Luka
Guzsvány, Valéria
Abramović, Biljana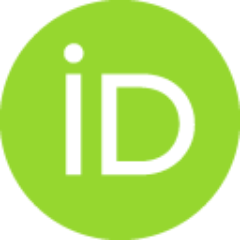 Lazić, Sanja

Abstract
U disertaciji je izvršena voltametrijska karakterizacija i određivanje pet neonikotinoidnih insekticida (imidakloprida, tiametoksama, klotianidina, nitenpirama i acetamiprida) na različitim elektrodama na bazi ugljenika, kao što su elektroda od ugljenične paste, elektroda od staklastog ugljenika i bizmut-filmom modifikovani staklasti ugljenik. Pored ispitivanja u model-rastvorima, razvijene visokoosetljive diferencijalne pulsne voltametrijskemetode su primenjene za određivanje neonikotinoida u realnim uzorcima. Neonikotinoidi su određivani u uzorcima rečne vode i komercijalnim formulacijama, a praćena je i njihova fotolitička i fotokatalitička razgradnja. Radi potvrđivanja voltametrijskih rezultata, izvedena su komparativna merenja uz primenu tečne hromatografije sa detektorom od niza dioda i infracrvenespektrometrije. Detekcija pojedinih degradacionih proizvoda nastalih u toku ispitivanih fotodegradacionih procesa je praćena tečnohromatografskom metodom sa tandemskom masenospektrometr
...
ijskom detekcijom. Proučavana je površinska struktura CR 5 grafitnog praha, elektrode od ugljenične paste na bazi trikrezil-fosfata i elektrode od staklastog ugljenika pomoću skenirajuće elektronske mikroskopije.
This thesis is concerned with the voltammetric characterization and determination of five neonicotinoid insecticides (imidacloprid, thiamethoxam, clothianidin, nitenpyram and acetamiprid) at different carbon-based electrodes such as carbon paste, glassy carbon and bismuth-film modified glassycarbon. In addition to the investigations in model solutions, the developed highly sensitive differential pulse voltammetric methods were applied for the determination of neonicotinoids in real samples. Neonicotinoids were determined in river water samples, commercial formulations, and their photolytic and photocatalytic degradation was also monitored. To confirm the voltammetric results, comparative measurements were performed by liquid chromatography with diode-array detector and infrared spectrometry. Detection of some degradation products formed during the photodegradation processes was monitored using liquid chromatography with tandem mass-spectrometric detection. The surface structure of CR 5
...
graphite powder, tricresyl phosphate-based carbon paste electrode and glassy carbon electrode was investigated by scanning electron microscopy.
Faculty:
Универзитет у Новом Саду, Природно-математички факултет
Date:
31-01-2011
Projects:
Keywords:
pesticidi / pesticides / insekticidi / neonikotinoidi / imidakloprid / tiametoksam / nitenpiram / klotianidin / acetamiprid / voltametrija / ugljenična pasta / staklasti ugljenik / bizmut-film / insecticides / neonicotinoids / imidacloprid / thiamethoxam / nitenpyram / clothianidin / acetamiprid / voltammetry / carbon paste / glassy carbon / bismuth film