Military neutrality / non-alignment as security strategies of small states
Vojna neutralnost i nesvrstanost kao strategije bezbednosti malih država: studije slučaja Srbija i Švedska
Author
Radoman, Jelena M.
Mentor
Ejdus, Filip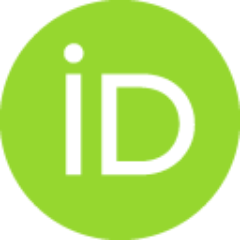 Committee members
Edström, Håkan
Ejdus, Filip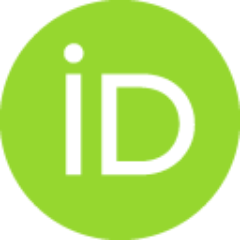 Simić, Dragan

Abstract
This dissertation was guided by a main question: How come that the two very different small states, Serbia and Sweden, came to define their security policies in identical terms of military neutrality/non-alignment. The author firstly saw the pitfalls of the available bodies of literature discussing neutrality/non-alignment and small states. The first portion of literature never convincingly elaborated what are the actual security strategies of neutral/non-aligned states, other than a generic assumption that staying outside of military alliances is a war-avoidance technique. The small states scholarship remains largely engaged to define ‗smallness' and still fails short to explain when and how ‗smallness' actually matters for small states' security strategies. A novel theoretical model was built in the dissertation to include multiple variables, emerging from different theoretical frameworks, to explain why certain small states choose to stay outside of military alliances in the 21st ce
...
ntury. That model, offering a middle-range theory generalisation, includes three independent variables: war experience and historical account of neutrality/non-alignment, discussed by historical institutionalism; threat perceptions, as discussed by neo-realists, and internal political dynamics, as applied by the rational choice theory. The three independent variables were then applied on a rich empirical material gained from the two case studies. Findings point to the strong resonance of the previous historical experience with the choice of military neutrality/non-alignment and to an absence of a causal link between that choice and threat assessments. Internal political dynamics holds a strong explanatory potential in the both cases, though contextually shaped in different manners
Ova disertacija je voĊena jednim glavnim pitanjem: kako to da su dve veoma razliĉite male drţave, Srbija i Švedska, definisale svoje bezbednosne politike na identiĉan naĉin, kao vojnu neutralnosti/nesvrstanosti. Autorka je najpre utvrdila nedostatke dostupne literature na temu neutralnosti/nesvrstanosti i malih drţava. Prvi deo literature nikada nije uverljivo objasnio koje su to stvarne strategije bezbednosti neutralnih/nesvrstanih drţava, izuzev generiĉke pretpostavke da je neĉlanstvo u vojnim savezima naĉin da se izbegne ulazak u rat. Literatura o malom drţavama je još uvek preteţno zaokupljena naporima da definiše šta je to što odreĊene drţave definiše kao male, i još uvek ne uspeva da objasni kada je i kako to što su neke drţave male relevantno za njihove politike bezbednosti. Inovativni teorijski model izgraĊen u ovoj disertaciji je ukljuĉio razliĉite varijable iz razliĉitih teorijskih okvira kako bi ponudio objašnjenje zašto pojedine male drţave odluĉuju da ostaju van vojnih sav
...
eza u 21. veku. Taj model, koji nudi generalizaciju teorije srednjeg dometa, ukljuĉuje tri nezavisne varijable: iskustvo rata i istorijsko iskustvo neutralnosti/nesvrstanosti, koje objašnjava istorijski institucionalizam; percepcija pretnji, onako kako ih diskutuju neo-realisti, i unutrašnja politička dinamika, onako kako je analizira teorija racionalnog izbora. Tri nezavisne varijable su potom primenjena na bogat emirijski materijal dobijen iz dve studije sluĉaja. Nalazi ukazuju na jaku vezu izmeĊu prethodnog istorijskog iskustva i izbora vojne neutralnosti/nesvrstanosti i odsustvo kauzalne veze izmeĊu tog izbora i percepcije pretnji. Unutrašnja politiĉka dinamika ima jak eksplanatorni potencijal u obe studije sluĉaja, ali ona se zavisno od konteksta znaĉajno drugaĉije manifestuje
Faculty:
Универзитет у Београду, Факултет политичких наука
Date:
17-07-2020
Keywords:
military neutrality / vojna neutralnost / military non-alignment / small states / alliances / Serbia / Sweden / historical experience / threat perceptions / internal political dynamics / vojna nesvrstanost / male drţave / savezi / Srbija / Švedska istorijsko iskustvo / percepcija pretnji / unutrašnja politiĉka dinamika