Uticaj dijabetes melitusa na rani ishod karotidne endarterektomije
Impact of diabetes mellitus on early outcome of carotid endarterectomy
Author
Dimić, Andreja
Mentor
Davidović, Lazar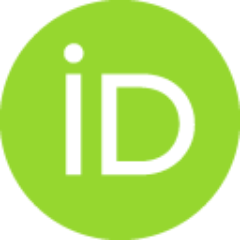 Committee members
Radak, Đorđe
Kostić, Dušan М.
Cvetković, Slobodan
Marković, Dragan

Abstract
oznato je da dijabetes melitus povećava rizik za nastanak ishemijskog moždanog udara u opštoj opulaciji, ali je njegov uticaj na rane rezultate karotidne endarterektomije (KEA) kontraverzan sa suprotnim rezultatima. Cilj: primarni cilj ove studije je da ispita da li dijabetes melitus ima uticaj na rani ishod karotidne endarterektomije, a sekundarni da ispita kakav uticaj imaju drugi preoperativni i intraoperativni faktori. Materijal i metode: Ovom prospektivnom, kohortnom studijom, su obuhvaćena 902 bolesnika kojima je učinjena KEA na Klinici za vaskularnu i endovaskularnu hirurgiju KCS u periodu od 1. januara 2015. do 31. decembra 2016. godine. Iz studije su isključeni: pacijenti operisani zbog restenoze karotidne arterije, pacijenti kojima je učinjena karotidna revaskularizacija sa graftom i pacijenti kojima je u ranom postoperativnom periodu učinjena kardiohirurška ili aortna rekonstrukcija. Pacijenti su bili podeljeni u dve grupe. Prvu grupu su činili bolesnici koji nemaju dijabete
...
s melitus (NDM grupa), a drugu grupu bolesnici koji imaju dijabetes melitus (DM grupa). Analizirani su i ispitivani kako na rani ishod (mortalitet i neurološke komplikacije) KEA utiču dijabetes melitus i drugi preoperativni i intraoperativni parametri. U DM grupi ispitivan je i uticaj tipa dijabetes melitusa, načina regulisanja glikemije i vrednosti glikoziliranog hemoglobina (HbAc1) na rani ishod. Rezultati: Bilo je 6 (0.66%) smrtnih ishoda i 33 (3.66%) neurološke (25 moždanih udara i 8 TIA) komplikacije. NDM grupu je činilo 606, a DM grupu 296 bolesnika, od kojih su 83 glikemiju regulisala insulinom, a 213 oralnom terapijom. Ukupna stopa neuroloških komplikacija je bila statistički veća u DM grupi (2.64% vs 5.74%, P=0.02). Moždani udar je bio češći u DM grupi (1.98% vs 4.4%, P=0.04), dok se incidenca TIA nije razlikovala između grupa (0.6% vs 1,35%, P=0.45). Mortalitet je bio statistički češći u DM grupi (0.01% vs 1.68%, P=0.01)...
Diabetes mellitus is well known risk factor for ischemic stroke in general population, but its impact on early outcome of carotid endarterectomy (CEA) is controversial with conflicting results. Objective: The primary goal of this study is to examine whether diabetes mellitus has the impact on early outcome of CEA, and the secondary goal is to examine the impact of other prioperative and intraoperative factors on early oucome. Material and Methods: This prospective, cohort study includes 902 consecutive CEA conducted at the Clinic for Vascular and Endovascular Surgery of the Clinical Center of Serbia during two-years period (01.01.2015.-31.12.2016.). Patients treated due to carotid restenosis and carotid bypass grafting were excluded from the study, as well as patients who underwent cardiac or aortic surgery in the early post-operative course. Patients were divided into non-diabetic (NDM) and diabetic (DM) group. The impact of diabetes mellitus and other prioperative and intraoperative
...
parameters on early outcomes of CEA in terms of neurological complications and mortality were analyzed. In diabetic patients, a type of diabetes mellitus, type of glycaemia management and values of glycosylated haemoglobin (HbAc1) was examined. Results: There were 606 non-diabetic patients. Among 296 diabetic patients, 83 were on insulin therapy. The mortality rate was 0.66%. There were 33 (3.66%) neurological (25 strokes and 8 TIA) complications. The neurological complications were statistically higher in the diabetic group (2.64% vs 5.74%, P=0.02). Stroke was more frequent in the diabetic group (1.98% vs 4.4%, P=0.04) comparing to TIA (0.6% vs 1.35%, P=0.45). Mortality was statistically more frequent in diabetic group (0.01% vs 1.68%, P=0.01)...
Faculty:
Универзитет у Београду, Медицински факултет
Date:
20-12-2018
Keywords:
karotidna endarterektomija / carotid endarterectomy / dijabetes melitus / moždani udar / glikozilirani hemoglobin / diabetes mellitus / stroke / glycosylated haemoglobin