Antioksidantna svojstva lekovitog bilja u hrani
Antioxidant Properties of Medicinal Plants in Food
Author
Mišan, Aleksandra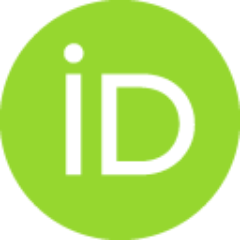 Mentor
Mimica-Dukić, Neda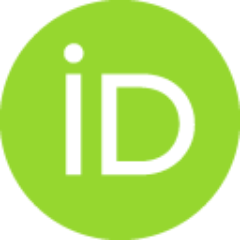 Committee members
Kuhajda, Ksenija
Štajner, Dubravka
Čanadanović-Brunet, Jasna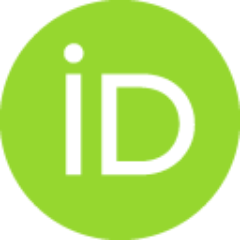 Mimica-Dukić, Neda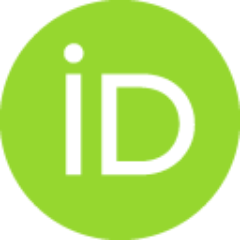 Psodorov, Đorđe

Abstract
U ovom radu je izvršeno kvantitativno određivanje i identifikacija biljnih fenola i flavonoida etanolih ekstrakata ploda peršuna (Petroselini fructus), kore krušine (Frangulae cortex), lista pitome nane (Mentha piperitae folium), ploda kima (Carvi fructus) i lista breze (Betulae folium), kao i komercijalnog preparata Vitalplant® ((Frangulae cortex(35 %), Mentha piperitae folium(20%), Carvi fructus(20 %), Petroselini fructus (25 %)). U nastavku istraživanja ispitivana je antioksidantna aktivnosti etanolih ekstrakata primenom direktnih, ESR "spin trap" spektroskopskih metoda određivanja "skevindžer" aktivnosti na superoksid anjon i hidroksil radikale i indirektnih, spektrofotometrijskih testova za određivanje skevindžer" aktivnosti na DPPH˙ radikale, redoks potencijala i helatacione aktivnosti, kao i antioksidantne aktivnosti u sistemu β-karoten-linolna kiselina. Osim navedenog, deo istraživanja je posvećen ispitivanju termičke stabilnosti ekstrakata navedenih biljaka i komercijalno
...
g preparata Vitalplant® radi sticanja uvida u mogućnost njihove primene u pekarskim proizvodima. U poslednjoj fazi rada, izvršeno je određivanje sposobnosti pulvisa i etanolnog ekstrakta komercijalnog preparata Vitalplant® da inhibiraju oksidaciju lipida u keksu, primenom spektrofotometrijskih testova "skevindžer" aktivnosti na DPPH˙ radikale i MDA testa. Ispitane biljne sirovine, kao i komercijalni preparat Vitalplant® su bogat izvor jedinjenja iz klase biljnih fenola. Sve ispitane biljne droge poseduju antioksidantnu aktivnost, koja se značajno ne menja usled termičkog tretmana. Dodatak biljne mešavine Vitalplant® , upravo proporcionalno njenom sadržaju, dovodi do povećanja antioksidantne aktivnosti keksa i smanjenja stepena lipidne peroksidacije.
In this paper, quantitative determination and identification of plant phenolics and flavonoids of ethanolic extracts obtained from parsley fruit (Petroselini fructus), buckthorn bark (Frangulae cortex), mint leaves (Mentha piperitae folium), caraway fruit (Carvi fructus), birch leaves (Betulae folium), as well as from commercial preparation Vitalplant® ((Frangulae cortex(35 %), Mentha piperitae folium (20%), Carvi fructus(20 %), Petroselini fructus (25 %)) was performed. In addition, antioxidant activity of ethanolic extracts was tested, by applying direct, ESR "spin trap" spectroscopic methods for the determination of scavenging activity on superoxide anion and hydroxyl radicals, and indirect, spectrophotometric methods for the determination of DPPH˙ radical scavenging activity, reducing power, chelating activity and antioxidant activity in β-carotene-linoleic acid model system. Moreover, thermal stability of the ethanolic extracts was tested in order to get insight into possible
...
application of the extracts in bakery products. Finally, the ability of the commercial preparation Vitalplant®, in the form of powder and extract, to inhibit oxidative changes of cookies was tested by applying spectrophotometric DPPH radical scavenging and MDA tests. According to obtained results, investigated plant samples, including commercial preparation Vitalplant®, are rich source of plant phenolics. Investigated plant drugs possess antioxidant activity, which is not significantly changed after the thermal treatment. Cookie supplementation with commercial preparation Vitalplant® results in better oxidative stability of lipids and enhanced antioxidant activity of the cookies.
Faculty:
Универзитет у Новом Саду, Природно-математички факултет
Date:
11-12-2009
Keywords:
Menthae piperitae folium / Menthae piperitae folium / Petroselini fructus Betulae folium / Carvi fructus / Frangulae cortex / Vitalplant® / biljni fenoli / flavonoidi / DPPH˙ / ˙OH / O2˙¯ / redoks kapacitet / helataciona aktivnost / antioksidantna aktivnost / keks / lipidna peroksidacija / Petroselini fructus Betulae folium / Carvi fructus / Frangulae cortex / Vitalplant® / plant phenolics / flavonoids / DPPH˙ / ˙OH / O2˙¯ / reducing power / helating activity / antioxidant activity / cookies / lipid peroxidation