Evaluacija preostalog radnog veka energetskog transformatora visokog napona u radnim uslovima
The oil-paper insulation reliability estimation of 420 kV transformer concerning thermal stresses during exploitation conditions
Author
Al-Musawi, Safaa Ismael
Mentor
Lazarević, Zoran
Committee members
Radaković, Zoran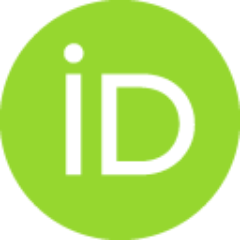 Janaćković, Đorđe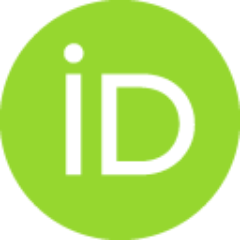 Abstract
U radu se razmatra problem procene preostalog radnog veka transformatora. Rad se bazira na eksperimentalnim podacima na transformatoru sa nazivnim karakteristikama 380 MVA, 215,75 kV/420 kV, d5/d5/YN, OFWF (tip hlađenja). Fokus u radu je na analizi podataka dobijenim hemijskim analizama ulja, kao i papirne izolacije skidane sa namotaja, koje je jedino moguće ako se transformator stavi van pogona i otvori. Dakle, vršena su merenja stepena polimerizacije na papirnim uzorcima, koji su uzeti neposredno sa namotaja nižeg napona (krajeva namotaja) i veza na sabirnice transformatora koji se ispituje,. Opisuje se ceo postupak za određivanje mesta uzoraka papira i njihovo uzimanje, kao i način na koji ovo treba da se uradi, određen posebnim uslovima za transformator koji se ispituje. Dalje, određivanje granične viskoznosti i upotreba funkcije korelacije se objašnjavaju zajedno sa stepenom polimerizacije. Pravi se poređenje sa tečnom hromatografijom ulja. Prikazuju se rezultati analize vrste i
...
veličine čestica. Procena gubitka životnog veka na osnovu istorijata opterećenja je jedna od mogućih metoda, i algoritam za njegovu realizaciju je dat u IEC standardima. U vezi sa tim, u radu se analizira termički aspekt – odnos najviše temperature u namotaju, koja se koristi u algoritmu iz standarda i temperature na mestu mogućeg uzorkovanja papira na vezama namotaja i na sabirnicama. Konačno, prikazuje se procena preostalog životnog veka transformatora, koja je od najvećeg značaja kada se određuju koraci koji treba da se načine, ili u procesu revitalizacije ili u planiranju zamene transformatora.
The calculating of reached ageing based on the history of loading according ofInternational Electrotechnical Commission standard algorithm is the first task. Iorder to verify the obtained results, measurements of polymerization index weremade on 28 paper samples taken directly from low voltage terminals (windingends) and bus connections of the transformer under test rated 380 MVA, 2×15,7kV/420 kV.The complete procedure of paper sample locations and taking off is described, thereby providing a manner of how this should be done, determined b specific conditions of the transformer under test. Furthermore, the determination of limit viscosity and using its relationship function with polymerization index are explained together. Comparison is made with those of liquid chromatography of oil. The results of particle sort and size analysis are shown. Finally, an estimation of the transformer life remainder is made, which is of paramount importance when defining the steps that have to be made ei
...
ther in revitalization process or in transformer replacement planning.
Faculty:
Универзитет у Београду, Електротехнички факултет
Date:
30-05-2019
Keywords:
generatorski (blok) transformator / generator / transformer / thermal stress / solid insulation / ageing / lifeestimation / polymerization index / čvrsta izolacija / starenje / procena životnog veka / indeks polimerizacije