Procena učestalosti i prediktora klinički značajnih lek-lek interakcija i njihov uticaj na ishode terapije pacijenata sa kardiovaskularnim oboljenjima
Assessment of prevalence and predictors of clinically significant drug-drug interactions and their impact on clinical outcomes in cardiovascular disease patients
Author
Kovačević, Milena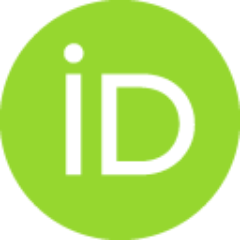 Mentor
Miljković, Branislava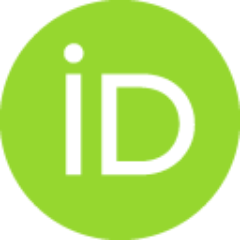 Committee members
Vezmar Kovačević, Sandra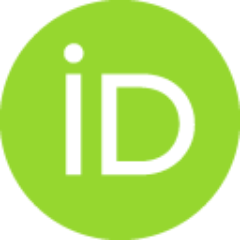 Radovanović, Slavica
Stevanović, Predrag

Abstract
Lek-lek interakcije (LLI) su čest uzrok pojave neželjenih ishoda terapije kroz izmenu u efikasnosti ili bezbednosti terapije, a koji se može prevenirati. Posledice LLI nisu dovoljno istražene zbog njihovog neprepoznavanja. Lekovi u terapiji bolesti kardiovaskularnog sistema imaju veliki potencijal za stupanje u LLI, zbog svojih farmakokinetičkih i/ili farmakodinamskih karakteristika. Cilj istraživanja bila je identifikacija potencijalnih i klinički značajnih LLI, procena prevalence, karakteristika i prediktora u populaciji pacijenata sa kardiovaskularnim bolestima, kao i njihov uticaj na ishode terapije. Podaci o pacijentima su prikupljeni retrospektivno iz medicinske dokumentacije. Za identifikaciju LLI korišćena je baza Lexi-Interact, dok je statistička obrada podataka izvršena u programu PASW Statistics. Određena je visoka prevalenca potencijalno relevantnih LLI u populaciji pacijenata sa kardiovaskularnim bolestima, kako u trenutku prijema pacijenata na odeljenje kardiologije (60,7
...
%), tako i tokom bolničkog lečenja (83,9%). Identifikovane su vrste, mehanizam, nivo rizika i stepen ozbiljnosti potencijalnih i ispoljenih LLI, identifikovani su prediktori za njihovu pojavu, izdvojene su subpopulacije pacijenata sa većom prevalencom, i ispitano je prisustvo dodatnih faktora rizika koji povećavaju rizik od manifestacije LLI. Procenjena je primena Lexi-Interact baze kao alata za identifikaciju LLI i optimizaciju terapije izborom alternativnog leka, a razmotrene su i mogućnosti unapređenja alerta uključivanjem karakteristika pacijenata kao modifikatora rizika. Prevalenca klinički značajnih LLI koje su bile povezane sa pojavom neželjenih reakcija na lek u trenutku hospitalizacije pacijenta iznosila je 9,7%. Razvijen je skor koji predviđa verovatnoću budućeg neželjenog događaja usled prisustva kumulativnog rizika od većeg broja potencijalnih LLI. Identifikacija pacijenata sa većim rizikom od pojave neželjenog događaja može olakšati prepoznavanje LLI i unaprediti primenu elektronskih baza podataka u kliničkoj praksi.
outcomes, through deteriorated efficacy and safety. The true extent of harm related to DDIs is not well established due to a lack of recognition. Cardiovascular disease (CVD) drugs are prone to interact in adverse way due to their pharmacokinetic/pharmacodynamic properties, and have been frequently implicated in adverse drug events. The study aimed to identify both potential and clinically significant DDIs, to assess their type, prevalence and predictors, and their impact on therapy outcomes. Data were retrospectively obtained from medical records. Lexi-Interact was used as the screening tool for DDIs, and statistics were performed using PASW. We found a high prevalence of potential DDIs in CVD patients: at the admission 60.7% and during hospital stay 83.9%. The study revealed the type, characteristics, risk rating and severity of DDIs; identified patients with higher exposure to DDIs, the predictors for their occurrence, as well as the presence of additional risk factors for DDIs mani
...
festation. We assessed the utility of Lexi-Interact database in identifying potentially relevant DDIs, and the possibility of therapy optimization using an alternative drug. Our findings indicate the necessity of including the patients laboratory results or clinical data as DDIs risk modifier, to improve DDIs alert quality. DDI-related adverse drug reactions were found in 9.7% of patients at the admission. Given the high prevalence of CVD, DDI-related harm might be a significant burden worldwide. A prediction tool was developed to identify patients having high cumulative risk for the occurrence of an adverse event due to DDIs. Identification of high-risk patients might ease the recognition of DDI-related harm and improve the use of electronic databases in clinical practice.
Faculty:
Универзитет у Београду, Фармацеутски факултет
Date:
10-06-2020
Projects:
Keywords:
neželjeni događaj / adverse drug event / neželjena reakcija na lek / klinički značaj / lek-lek interakcije / kardiologija / bezbednost terapije / kardiovaskularna oboljenja / Lexi-Interact / adverse drug reactions / clinical significance / drug-drug interactions / cardiology / patient safety / cardiovascular disease / Lexi-Interact