Novi kompleksi nekih 3d metala sa semi-, tiosemi- i S-metilizotiosemikarbazonom piridoksala
New complexes some 3d metals with semi-, thiosemi- and S-methylisothiosemicarbazone pyridoxal
Author
Ivković, Sonja
Mentor
Vojinović-Ješić, Ljiljana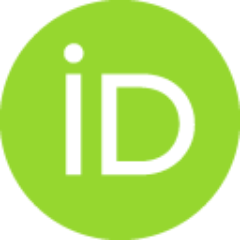 Committee members
Mészáros, Szécsényi Katalin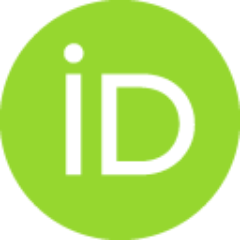 Vojinović-Ješić, Ljiljana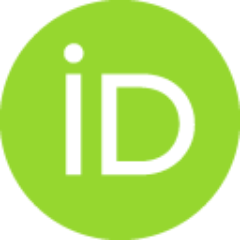 Podunavac-Kuzmanović, Sanja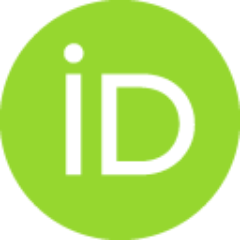 Abstract
Opisane su sinteze, fizičko-hemijske i strukturne karakteristike kompleksa Cu(II), Co(II), Co(III), Ni(II), Fe(III), Cr(III) Zn(II) i Cd(II) sa PLSC, PLTSC i PLITSC. Dobijene su dve nove protonovane forme liganda PLSC, kao i od ranije poznati neutralna forma PLSC i protonovana forma PLTSC ali u vidu monokristala pogodnih za rentgeno-strukturnu analizu i 37 kompleksa, od čega je 12 okarakterisano rentgeno-strukturnom analizom. U zavisnosti od pH sva tri liganda se mogu koordinovati kao neutralni, mono-, odnosno, dianjoni sa uobičajenim ONO, ONS i ONN setom donorskih atoma, respektivno, pri čemu neutralna i monoanjonska forma liganada postoji u obliku zwitter-jona. U slučaju PLTSC a na primerima dva dimerna kompleksa bakra nađen je i ređi tetradentatni ONSO način koordinacije, tj. učešće i atoma kiseonika hidroksimetil grupe kao mostovnog atoma. Sva tri liganda sa Cu(II), nezavisno od stehiometrije Cu:ligand, daju mono(ligand) komplekse kvadratno-planarne, kvadratno-piramidalne ili oktae
...
darske strukture, a sa kobaltom mono- i bis(ligand) oktaedarske komplekse. Dobijenim mono(ligand) kompleksima Zn(II) sa sva tri liganda je pripisana najmanje tetra-, odnosno pentakoordinacija, dok je mešovitim PLSC(PLTSC)/NCS i bis(ligand) kompleksima Cr(III), i mono(ligand) kompleksu Fe(III) sa PLTSC pripisuje oktaedarska struktura. Ni(II) sa PLTSC i PLITSC daje mono- i dinuklearne komplekse, dok Cd(II) sa istim ligandima gradi mono(ligand) komplekse. Sva jedinjenja su okarakterisana parcijalnom mikroanalizom, IR-spektrima i konduktometrijskim merenjima, a odabrani kompleksi rentgeno-strukturnom, termogravimetrijskom i toksikološkom analizom.
The work describes the syntheses, physico-chemical, structural and antibacterial characteristics of Cu(II), Co(II), Co(III), Zn(II), Ni(II), Fe(III), Cr(III) and Cd(II) complexes with semi-, thiosemi- and S-methylisothiosemicarbazones. The result of the syntheses was 2 new ligand forms and 37 complexes, of which 12 were characterized by X-ray structural analysis. Depending of the pH, all three ligands can be coordinated either as neutral, monoanion, or dianion, using ONO, ONS and ONN set of donor atoms, respectively, whereby the neutral and monoanionic forms of the ligands exist in the form of zwitter-ions. All three ligands form with Cu(II), irrespective of the stoichiometry Cu:ligand, give mono- and dinuclear complexes of square-planar, square-pyramidal and/or octahedral configuration and with cobalt mono- and bis(ligand) octahedral complexes. The obtained mono(ligand) complexes of Zn (II) with all three of ligands is attributed to the at least tetra-, or pentacoordination, while the
...
mono- and bis(ligand) complexes of Cr(III) with PLSC and PLTSC, and mono (ligand)complex of Fe(III) with PLTSC attributable to octahedral structure. Ni(II) with PLTSC and PLITSC forms mono- and binuclear complexes, and Cd(II) with the same ligands forms mono(ligand) complexes. All the compounds were characterized by partial microanalysis, IR spectra and conductometric measurements, while some selected complexes were examined by X-ray structural, thermogravimetric and toxicological analysis.
Faculty:
Универзитет у Новом Саду, Природно-математички факултет
Date:
02-06-2014
Projects:
Keywords:
semikarbazon / semicarbazone / tiosemikarbazon / S-metilizotiosemikarbazon / piridoksal / sinteza / fiziĉko-hemijska karakterizacija / biološka aktivnost / antikancerogena aktivnost / thiosemicarbazone / S-methylisothiosemicarbazone / pyridoxal / synthesis / physical-chemical characterization