Operators for Multi-Resolution Morse and Cell Complexes
Оператори за мулти-резолуционе комплексе Морза и ћелијске комплексе
Author
Čomić, Lidija
Mentor
Ralević, Nebojša
De Floriani, Leila
Committee members
Stojaković, Mila
Kovačević, Ilija
Crvenković, Siniša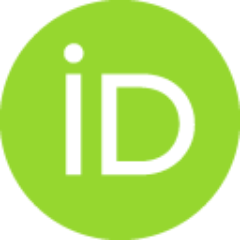 Došenović, Tatjana
Ralević, Nebojša
De Floriani, Leila
Abstract
The topic of the thesis is analysis of the topological structure of scalar fields and shapes represented through Morse and cell complexes, respectively. This is achieved by defining simplification and refinement operators on these complexes. It is shown that the defined operators form a basis for the set of operators that modify Morse and cell complexes. Based on the defined operators, a multi-resolution model for Morse and cell complexes is constructed, which contains a large number of representations at uniform and variable resolution.
Тема дисертације је анализа тополошке структуре скаларних поља и облика представљених у облику комплекса Морза и ћелијских комплекса, редом. То се постиже дефинисањем оператора за симплификацију и рафинацију тих комплекса. Показано је да дефинисани оператори чине базу за скуп оператора на комплексима Морза и ћелијским комплексима. На основу дефинисаних оператора конструисан је мулти-резолуциони модел за комплексе Морза и ћелијске комплексе, који садржи велики број репрезентација униформне и варијабилне резолуције.
Tema disertacije je analiza topološke strukture skalarnih polja i oblika predstavljenih u obliku kompleksa Morza i ćelijskih kompleksa, redom. To se postiže definisanjem operatora za simplifikaciju i rafinaciju tih kompleksa. Pokazano je da definisani operatori čine bazu za skup operatora na kompleksima Morza i ćelijskim kompleksima. Na osnovu definisanih operatora konstruisan je multi-rezolucioni model za komplekse Morza i ćelijske komplekse, koji sadrži veliki broj reprezentacija uniformne i varijabilne rezolucije.
Faculty:
University of Novi Sad, Faculty of Technical Science
Date:
03-03-2014
Keywords:
Morse complexes / Комплекси Морза / Kompleksi Morza / Ćelijski kompleksi / Operatori za simplifikaciju irafinaciju / Topološka analiza skalarnih polja i oblika / Multi-rezolucioni modeli / Cell complexes / Simplification and refinement operators / Topological analysis of scalar fields and shapes / Multi-resolution models / Ћелијски комплекси / Оператори за симплификацију ирафинацију / Тополошка анализа скаларних поља и облика / Мулти-резолуциони модели