Značaj biohemijskih markera i morfometrijskih karakteristika leukocita u laboratorijskoj dijagnostici subkliničkog deficita vitamina B12
The significance of biochemical markers and morphometric characteristics of leucocytes in laboratory diagnosis of subclinical cobalamin deficiency
Author
Totošković, Dragana
Mentor
Dopsaj, Violeta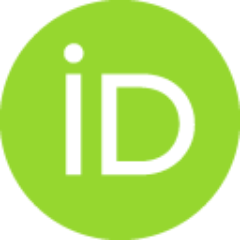 Committee members
Marisavljević, Dragomir
Mirković, Duško
Dopsaj, Violeta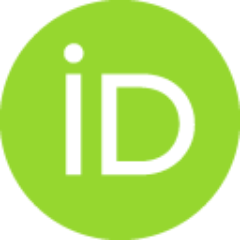 Abstract
Subklinički deficit vitamina B12 (engl. Subclinical Cobalamin Deficiency, SCCD) podrazumeva da je koncentracija jednog ili više biomarkera statusa vitamina B12 izvan granica referentnog opsega u odsustvu kliničkih manifestacija deficita. Do sada se mali broj studija bavio ovim oblikom nedostatka kobalamina kod starijih pacijenata sa rizikom za deficit vitamina B12, a koji nemaju kliničku sliku deficita. Otkrivanje ranih promena u statusu vitamina B12 značajno je za ovu populaciju, jer se neurološki simptomi deficita mogu javiti u odsustvu hematoloških simptoma i mogu biti ireverzibilni, ukoliko se terapija ne primeni na vreme. Kako se SCCD potvrđuje isključivo na osnovu laboratorijskog testiranja statusa vitamina B12, značajno je analizirati odnos rutinskih i novih biomarkera (metilmalonske kiseline (MMA) i morfometrijskih parametara leukocita) u populaciji sa rizikom za pojavu deficita kobalamina. CILJEVI: Cilj studije jeste ispitivanje značaja biohemijskih markera i morfo
...
metrijskih karakteristika leukocita u laboratorijskoj dijagnostici subkliničkog deficita vitamina B12 u odsustvu kliničkih simptoma. Takođe, cilj rada je i utvrđivanje povezanosti metilmalonske kiseline sa postojećim parametrima za ispitivanje statusa vitamina B12 i morfometrijskim parametrima neutrofila i monocita, dobijenih na Coulter® LH750 hematološkom analizatoru, kao potencijalno ranih markera promena u statusu vitamina B12. MATERIJALI I METODE: Studija je obuhvatila 590 pacijenata sa rizikom za deficit kobalamina, kao i 148 zdravih dobrovoljaca. Pacijenti sa rizikom za deficit kobalamina bili su stariji od 60 godina i/ili osobe sa gastrointestinalnim smetnjama i simptomima. Za potrebe studije urađene su sledeće analize: krvna slika sa morfometrijskim parametrima leukocita, kobalamin, folat, folat u eritrocitima, antitela protiv unutrašnjeg faktora, homocistein (Hcy), serumsko gvožđe, solubilni transferinski receptori, feritin, transferin, ukupni kapacitet vezivanja gvožđa, saturacija transferina gvožđem, haptoglobin, laktat dehidrogenaza, kreatinin, procenjena brzina glomerularne filtracije...
In the absence of clinical manifestations, concentration of one or more biomarkers of vitamin B12 status out of reference range is considered as subclinical cobalamin deficiency (SCCD). So far, the small number of studies have explored SCCD in elderly patients at risk of vitamin B12 deficiency, but without clinical picture. The recognition of early changes in cobalamin status is important for this population because neurological symptoms of deficiency can be present without hematological manifestations. Also, neurological symptoms of deficiency can be irreversible without timely therapy. Considering that SCCD depends solely on laboratory testing of vitamin B12 status, it is important to analyse relationship between biomarkers routinely used and novel markers (methylmalonic acid (MMA) and morphometric parameters of leucocytes) in the population at risk of cobalamin deficiency. AIMS OF STUDY: The study objective is the research of significance of biochemical markers and morp
...
hometric parameters of leucocytes in laboratory diagnosis of subclinical cobalamin deficiency in the absence of clinical manifestations. Also, the study aim is to analyse relationships between methylmalonic acid and biomarkers routinely used, and morphometric parameters of neutrophils and monocytes, obtained by Coulter® LH750 hematology analyser, as potential early markers of changes in vitamin B12 status. MATERIALS AND METHODS: The study population included 590 patients at risk of cobalamin deficiency and 148 healthy volunteers. The patients at risk of cobalamin deficiency were older than 60 years and /or had gastrointestinal symptoms or disorders. For the study purpose, the following tests were done: complete blood count with morphometric parameters of leucocytes, cobalamin, folate, red blood cell folate, intrinsic factor antibody, homocysteine (Hcy), serum iron, soluble transferrin receptors, ferritin, transferrin, total iron binding-capacity, transferrin saturation, haptoglobin, lactate dehydrogenase, creatinine, estimated glomerular filtration rate...
Faculty:
Универзитет у Београду, Фармацеутски факултет
Date:
28-02-2020
Keywords:
subklinički deficit kobalamina / subclinical cobalamin deficiency / vitamin B12 / folat / metilmalonska kiselina / homocistein / morfometrijski parametri neutrofila i monocita / vitamin B12 / folate / methylmalonic acid / homocysteine / morphometric parameters of neutrophils and monocytes