Biološka aktivnost novosintetisanih D-seko i D-homo-estratrienskih derivata u in vivo i in vitro uslovima
Biological activity of the newly synthesized D-secoand D-homoestratriene derivatives in in vivo and in vitro experiments
Author
Jovanović-Šanta, Suzana
Mentor
Mimica-Dukić, Neda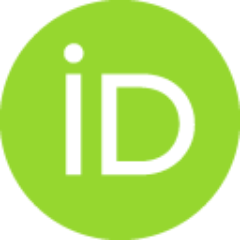 Committee members
Sakač, Marija
Mimica-Dukić, Neda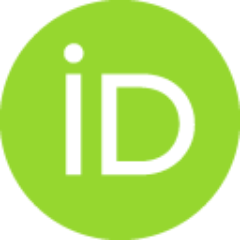 Kovačević, Radmila
Popović, Milan

Abstract
Sintetisana su nova jedinjenja, 16- i 17-supstituisani 16,17-sekoestratrienski derivati i D-homoestranski derivati, polazeći od 3-benziloksi-17-hidroksi-16,17-sekoestra-1,3,5(10)-trien-16-nitrila. Ispitana je estrogena i antiestrogena aktivnost u eksperimentima in vivo, antiaromatazna aktivnost in vitro, antioksidantna aktivnost DPPH i TBA testom, kao i antiproliferativna aktivnost prema ćelijskim linijama MCF-7 ATCC, MDA-MB-231, HT-29 i MRC-5 novosintetisanih jedinjenja.
Some new compounds, 16- and 17-substituted 16,17-secoestratriene derivatives, as well as D-homoestratriene derivatives, were synthesized, starting from 3-benzyloxy-17-hydroxy-16,17-secoestra-1,3,5 (10)-triene-16-nitrile. The newly synthesized compounds were tested for their in vivo estrogenic and antiestrogenic activity, in vitro antiaromatase activity, antioxidative activity by DPPH and TBA tests, as well as antiproliferative activity against MCF-7 ATCC, MDA-MB-231, HT-29 i MRC-5 cell lines.
Faculty:
Универзитет у Новом Саду, Природно-математички факултет
Date:
08-10-2010
Keywords:
Sinteza / Synthesis / strukturna karakterizacija / 16 / 17-sekoestratrienski derivati / D-homoestratrienski derivati / estrogena aktivnost / antiestrogena aktivnost / antiaromatazna aktivnost / antioksidantna aktivnost / DPPH test / lipidna peroksidacija / antiproliferativna aktivnost / structure characterisation / 16 / 17-seco-estratriene derivatives / D-homoestratriene derivatives / estrogenic activity / antiestrogenic activity / antiaromatase activity / antioxidative activity / DPPH test / lipid peroxidation / antiproliferative activity
Related items
Showing items related by title, author, creator and subject.
Рашета, Милена

(Универзитет у Новом Саду, Природно-математички факултет,

23-09-2016

)

Milutinović, Milica

(Универзитет у Нишу, Медицински факултет,

16-07-2020

)

Janjušević, Ljiljana

(Универзитет у Новом Саду, Природно-математички факултет,

18-09-2017

)