Mogućnost primene komercijalnih VDMOS tranzistora snage kao senzora i dozimetara jonizujućeg zračenja izrađenih od elementarnih poluprovodničkih materijala
Possibility of application of commercial VDMOSpower transistors as sensors and dosimeters of ionizing radiation made of elemental semiconductor materials
Author
Obrenović, Marija D.
Mentor
Janićijević, Aco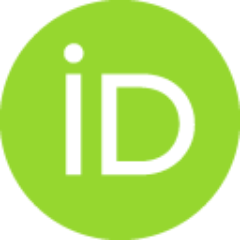 Committee members
Šašić, Rajko
Kartalović, Nenad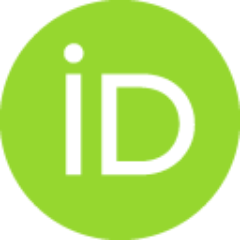 Kočinac, Saša

Abstract
U radu se razmatra se uticaj dejstva jonizujućeg zračenja na pouzdanost rada MOS komponenti. Sve veći stepen minijaturizacije elektronskih komponenata i sklopova, kao i stalni porast elektromagnetne i čestične kontaminacije životne sredine, dovodi do nepouzdanosti rada elektronskih uređaja. Kako je savremena civilizacija skoro potpuno zavisna od pouzdanosti rada savremene elektronike, njeno obezbeđivanje od šuma indukovanog jonizujućim zračenjem, predstavlja prvorazredni problem projektovanja integrisanih komponenata visoke gustine pakovanja. To je posebno bitno u situaciji kada su elektronski sklopovi predviđeni za rad u uslovima povećanog polja jonizujućeg zračenja, kao što su nuklearna postrojenja, avioni i kosmičke letelice. Metode koje će se ispitivati su teoretsko eksperimentalne. U radu je istraživan pomeraj napona praga komercijalnih p-kanalnih snažnih VDMOSFET-a tokom ozračivanja gama zračenjem u opsegu doza od 10 do 100 Gy. Ozračivanje je vršteno bez prisustva napona na gejtu
...
kao i sa naponom na gejtu od 5 V. Pokazalo se da postoji linearna zavisnost između pomeraja napona praga i apsorbovane doze zračenja za komponentu kod koje je napon na gejtu tokom ozračivanja iznosio 5 V. Gustine fiksnih i promenljivih centara su određivane iz podpragovskih I-V karakteristika korišćenjem midgap tehnike. Pokazano je da se tokom ozračivanja formira znatno veća gustina fiksnih centara zahvata. Takođe su analizirani mogući mehanizmi odgovorni za formiranje fiksnih i promenljivih centara zahvata tokom ozračivanja.
The influence of ionizing radiation on the reliability of MOS components is considered in the paper. The increasing degree of miniaturization of electronic components and circuits, as well as the steady increase in electromagnetic and particulate environmental contamination, has led to the unreliability of electronic devices. As modern civilization is almost entirely dependent on the reliability of modern electronics, its provision against noise induced by ionizing radiation is a first-class problem for the design of integrated components of high packing density. This is especially important in situations where electronic circuits are designed to operate in the conditions of an increased ionizing radiation field, such as nuclear facilities, aircraft and spacecraft. The methods to be tested are theoretically experimental. The variations in threshold voltage shift in p-channel power VDMOSFETs during gamma-ray irradiation was investigated in the dose range from 10 to 100 Gy. Investigation
...
s were performed without gate bias and with 5 V gate bias. Devices with 5 V gate bias exhibit linear dependence between threshold voltage shift and radiation dose. The densities of radiation-induced fixed and switching traps were determined from sub-threshold I-V characteristics using midgap technique. It was shown that the creation of fixed traps is dominant during irradiation. Possible mechanisms responsible for fixed and switching traps creation are also analyzed in this paper.
Faculty:
Универзитет у Београду, Технолошко-металуршки факултет
Date:
01-06-2020
Projects:
Keywords:
VDMOSFET / VDMOSFET / gama zračenje / promena napona praga / apsorbovana doza / gamma-ray irradiation / threshold voltage shift / radiation dose