Uticaj ishrane na kvalitet prirodno i veštački dobijenih pčelinjih matica uz praćenje stepena ekspresije gena za vitelogenin tokom razvojnih stadijuma
The influence of diet on the quality of naturally and artificially obtained queen bees, and vitellogenin gene expression during their development
Author
Dolašević, Slobodan G.
Mentor
Mladenović, Mića
Committee members
Stevanović, Jevrosima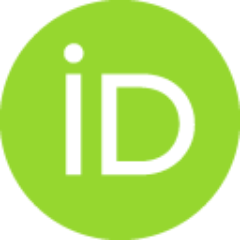 Đorđević, Nenad
Stanimirović, Zoran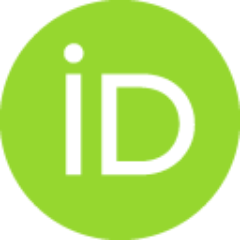 Mirjanić, Goran

Abstract
Ispitivan je uticaj ishrane pčelinjih društava na kvalitet dobijenih matičnjaka i performanse dobijenih nesparenih i sparenih matica. Formirane su četiri grupe pčelinjih društava koje su bile pod različitim tretmanom ishrane, kao i peta rojidbena grupa. Za potrebe procene kvaliteta pčelinjih matica merena je telesna masa, broj ovariola, dijametar spermateke, težina ovarijuma, broj pčela i kompaktnost legla. Osim toga, praćena je ekspresija gena za vitelogenin pomoću qreal-time PCR tokom razvojnih stadijuma matica ispitivanih grupa. Rezultati su pokazali da postoji međugrupna statistički značajna razlika u pogledu dijametra spermateke, mase matica i broja jajnih cevčica, te da različit tip ishrane utiče na vrednosti pomenutih parametara. Sparene matice koje potiču iz grupe čija su društva dobijala med i polen imale su signifikantno veći broj jajnih cevčica u odnosu na sve ostale ispitivane grupe. Grupa prihranjivana šećernim sirupom pokazala je superiornost u poređenju sa drugim grupama
...
u pogledu masa nesparenih matica, dok je kod sparenih matica grupa prihranjivana sa dodatkom meda i polena dala bolje rezultate u odnosu na rojidbenu grupu kao i grupu koja je imala zamenu za polen. Kada je u pitanju poreklo matica, rojidbene ili veštački dobijene matice, veštački dobijene matice (grupa sa dodatkom meda i polena) ispoljile su bolje rezultate u pogledu telesne mase sparenih matica, broja jajnih cevčica i prečnika spermateke. Analizom ispitivanih matičnjaka utvrđene su značajne razlike u veličini matičnjaka, dok razlike u širini matičnjaka i dijametru otvora matičnjaka nisu bile signifikantne među ispitivanim grupama. Između različitih stadijuma razvića utvrđene su statistički značajne razlike u stepenu ekspresije gena za vitelogenin, dok među ispitivanim grupama nije bilo statistički značajnih razlika.
The effect of bee colonies' diet on queen cell quality and the performance of unmated and mated queens was studied. There were four groups of colonies fed on different diet, as well as the fifth swarming group. The assessment of the queen bees' quality was based on their body mass, ovariole numbers, spermathecal diameters, ovary mass, the number of bees in their colonies and the brood pattern. The vitellogenin gene expression in queen development stages was observed using qreal-time PCR. The results revealed statistically significant inter-group differences in the diameters of spermathecae, queen body mass and the numbers of ovarioles, which pointed to the effect of diet on those parameters. Mated queens from the group fed on honey and pollen had significantly larger numbers of ovarioles in comparison to the others. The group additionally fed on sugar syrup was superior to the others in the number of unmated queens, while in mated queens the group additionally fed on honey and pollen a
...
chieved better results than the swarming group and the group fed on pollen substitute. The comparison of queens of different origin, swarming vs. artificially produced, revealed that the latter (fed on honey and pollen) had better results of mated queen mass, ovariole numbers and spermathecal diameters. Analysis of the observed queen cells showed significant differences in queen cell height, while differences between groups were not significant for queen cell width and the opening diameter. The levels of vitellogenin gene expression differed significantly between various developmental stages, while the differences between the investigated diet groups were not significant.
Faculty:
Универзитет у Београду, Пољопривредни факултет
Date:
11-06-2020
Keywords:
pčelinja matica / bee queen / queen cell / nutrition / reproductive characteristics / vitellogenin / matičnjak / ishrana / reproduktivne karakteristike / vitelogenin