Specijski diverzitet grinja iz subfamilije Cecidophyinae (Acari: Eriophyidae), taksonomska analiza i filogenetski odnosi unutar tribusa Cecidophyini
Species diversity of mites from the subfamily Cecidophyinae (Acari: Eriophyidae), taxonomic analysis and phylogenetic relationships within the tribe Cecidophyini
Докторанд
Marinković, Slavica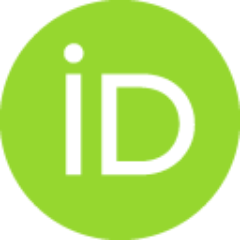 Ментор
Tomanović, Željko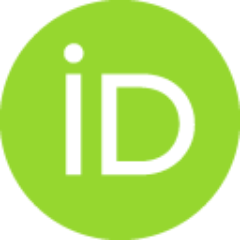 Чланови комисије
Petanović, Radmila
Cvrković, Tatjana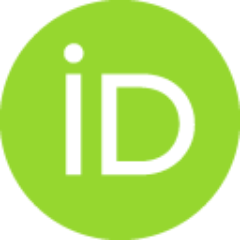 Сажетак
Subfamilija Cecidophyinae obuhvata 36 rodova i oko 180 vrsta, rasprostranjenih širom sveta. Zajedničko za predstavnike ove subfamilije je da ženke imaju skraćene genitalne apodeme i uve ćan genitalni poklopac koji je znatno pomeren ka koksisternalnim pločama. Na osnovu dosadašnjih taksonomskih, kladističkih i filogenetskih studija ne postoji slaganje o poreklu subfamilije, dok je, na osnovu prisustva/odsustva dorzalnih tuberkula i seta ona podeljena na tribuse Cecidophyini i Colomerini. U ovim istraživanjima registrovano je 6 rodova i 16 vrsta iz tribusa Cecidophyini i jedan rod sa jednom vrstom iz tribusa Colomerini u fauni Srbije. Dva roda (Bariella i Chrecidus) i šest vrsta (Achaetocoptes cerrifoliae, Bariella bakonyense, Cecidophyes rouhollahi, Cecidophyopsis rosmarinusis, Cecidophyopsis verilicis i Chrecidus quercipodus) su prvi put registrovani u fauni Srbije, dok vrsta Achaetocoptes dragice predstavlja novu vrstu za nauku. Metodom linearne morfometrije ustanovljena je statisti
...
čki značajna razlika 6 rodova i 18 vrsta iz tribusa Cecidophyini. Rezultati Kanonijske varijantne analize i UPGMA klaster analize ukazuju na izdvajanje rodova Cecidophyes i Cecidophyopsis sa jedne strane, kojima je blizak rod Chrecidus, dok se sa druge strane izdvajaju rodovi Achaetocoptes i Coptophylla, kojima je najsličniji rod Bariella. Metodama geometrijske morfometrije dobijene su statistički značajne razlike u obliku i veličini tri telesna regiona (ventralni, koksi-genitalni i prodorzalni štit) vrsta rodova Cecidophyes i Cecidophyopsis. Filogenetskom rekonstrukcijom, zasnovanoj na sekvencama 28S rRNK gena, utvrđeno je da je tribus Cecidophyini monofiletskog porekla, dok je poreklo rodova Cecidophyes i Cecidophyopsis polifiletsko. Ustanovljeno je da su taksoni sakupljeni sa istih biljaka evolutivno srodniji. Sve cecidofine odlikuju se skraćenom poprečnom genitalnom apodemom koja ima vertikalnu poziciju u odnosu na uzdužnu osu tela. 3D rekonstrukcijom unutrašnjih genitalija ženki ustanovljeno je da poprečna genitalna apodema, u Z-projekciji, ima oblik trapezoidne ploče i/ili je leptirastog oblika. Sve vrste imaju razvijen trnoliki izraštaj i kosu apodemu. Između tribusa Cecidophyini i Colomerini ustanovljene su razlike u građi unutrašnjih genitalija ženki, koje se ogledaju u obliku spermatekalne cevi i uglu između spermatekalne cevi i uzdužnog mosta. Pored opisa nove vrste za nauku, urađena je i dopuna opisa za 14 vrsta, od kojih su tri vrste revitalizovane iz tipskog materijala A. Nalepe. Između vrsta Cecidophyes galii i Ce. rouhollahi, ustanovljene su morfološke i genetičke razlike, a rezultati ukazuju da vrsta Ce. galii ne infestira Galium aparine, kako se ranije smatralo.
ABSTRACT The Cecidophyinae subfamily comprises 36 genera and about 180 species worldwide. Common to representatives of this subfamily is that females have shortened genital apodemes and an enlarged genital coverflap that is significantly displaced toward the coxisternal plates. Based on taxonomic, cladistic and phylogenetic studies to date, there is no agreement on the origin of the subfamily, whereas based on the presence/absence of dorsal tubercles and setae, it is divided into two tribes, Cecidophyini and Colomerini. In these studies, 6 genera and 16 species from the Cecidophyini tribe and one genus with one species from the Colomerini tribe were registered in the fauna of Serbia. Two genera (Bariella and Chrecidus) and six species (Achaetocoptes cerrifoliae, Bariella bakonyense, Cecidophyes rouhollahi, Cecidophyopsis rosmarinusis, Cecidophyopsis verilicis and Chrecidus quercipodus) were registered for the first time in the fauna of Serbia, while the species Achaetocoptes dragice
...
represents a new species for science. Linear morphometry revealed a statistically significant difference between 6 genera and 18 species from the Cecidophyini tribe. The results of Canonical variate analysis and UPGMA cluster analysis on the one hand indicate the separation of the genera Cecidophyes and Cecidophyopsis, which are close to the genus Chrecidus, while on the other hand, separation of the genera Achaetocoptes and Coptophylla, which are most similar to the genus Bariella. Geometric morphometry methods obtained statistically significant differences in the shape and size of the three body regions (ventral, coxigenital and prodorsal shield) of species of the genera Cecidophyes and Cecidophyopsis. Phylogenetic reconstruction based on sequences of the 28S rRNA gene revealed that the Cecidophyini tribe was of monophyletic origin, while the origin of the genera Cecidophyes and Cecidophyopsis was polyphyletic. Taxa collected from the same plants were found to be evolutionarily more closely related. All cecidophine mites are characterized by a shortened transverse genital apodeme that has a vertical position relative to the longitudinal axis of the body. 3D reconstruction of the internal genitalia of females revealed that the transverse genital apodeme, in Z-projection, has the shape of a trapezoidal plate and/or is butterfly-shaped. All species have a developed thorn-like process and a oblique apodeme. Between the Cecidophyini and Colomerini tribes, differences in the structure of the internal genitalia of females were observed, which are reflected in the shape of the spermathecal tube and the angle between the spermathecal tube and the longitudinal bridge. In addition to a description of the new species for science, the supplementary descriptions of 14 species are given, three of which were revitalized from the type material of A. Nalepa. Morphological and genetic differences were found between the species Cecidophyes galii and Ce. rouhollahi, and the results indicate that Ce. galii does not infect Galium aparine as previously thought.
Факултет:
Универзитет у Београду, Биолошки факултет
Датум одбране:
28-02-2020
Пројекти:
Кључне речи:
Cecidophyini / Cecidophyini / Colomerini / species diversity / taxonomy / morphometric analysis / phylogeny / anatomy of internal genitalia / supplementary descriptions / Colomerini / specijski diverzitet / taksonomija / morfometrijske analize / filogenija / anatomija unutrašnjih genitalija / dopune opisa