Uticaj kaudalnog bloka na nivo perioperativnog stresa kod dece tokom uroloških operacija
Effect of caudal block on perioperative stress level in children during urological operations
Author
Marina, Pandurov
Mentor
Uram-Benka, Anna
Committee members
Drašković, Biljana
Simić, Dušica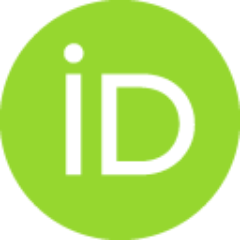 Rakić, Goran
Vicković, Sanja
Radovanović, Dragana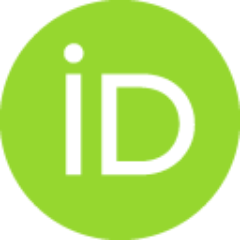 Abstract
Hirurška inetrvencija aktivira odgovor organizma na stres, pokreću se neuroendokrine promene u organizmu, što rezultira neželjenom hemodinamskom nestabilnošću, promenama metabolizma, endokrinog i imunog sistema. Cilj ovog istraživanja je bio da se utvrdi uticaj kaudalnog bloka na nivo perioperativnog stresa i njegova efikasnot u zbrinjavanju intra- i postoperativnog bola. Ovo prospektivno, randomizirano kliničko ispitivanje obuhvatalo je 80 dečaka, uzrasta 2-5godina, kojima su bile indikovane urološke operacije. Jedna grupa (n = 38) je primila opštu anesteziju, a druga (n = 38) opštu anesteziju sa kaudalnim blokom. Mereni su intraoperativno hemodinamski parametri u 8 merenja, ukupna potrošnja svih datih lekova i intenzitet bola u 3 navrata postoperativno. Uzorci krvi uzeti su pre uvoda u anesteziju i nakon buđenja pacijenta, i ispitivan je nivo glukoze, kortizola, leukocita, leukocitarne formule, pH i laktata. Deca koja su primila kaudalni blok imala su, postoperativno, značajno niži n
...
ivo glukoze u serumu (p <0,01), koncentracije kortizola (p <0,01), leukocita i neutrofila (p <0,01), laktata i acidoze, a takođe su imali i niže ocene bola u sve tri momenta merenja (p<0,01). Intraoperativno utvrđena je veća hemodinamska stabilnost i manja potrošnja analgetika perioperativno. Takođe, u toj grupi nije bilo komplikacija. Kombinacija kaudalnog bloka sa opštom anestezijom je bezbedna metoda, koja dovodi do manjeg stresa, veće hemodinamske stabilnosti, nižih ocena bola i manje potrošnje lekova.
Surgery generates a neuroendocrine stress response, resulting in undesirable haemodynamic instability, alterations in metabolic response and malfunctioning of the immune system. The aim of this research was to determine the effectiveness of caudal blocks in intra- and postoperative pain management and in reducing the stress response in children during the same periods. This prospective, randomized clinical trial included 80 patients scheduled for elective urological operations. One group (n = 38) received general anaesthesia and the other (n = 38) received general anaesthesia with a caudal block. Haemodynamic paramethers, drug consumption and pain intensity were measured. Blood samples for serum glucose, cortisol level, leukocytes, pH and lactate level were taken before anaesthesia induction and after awakening the patient. Children who received a caudal block had, postoperativly, significantly lower serum glucose (p < 0.01), cortisol concentrations (p < 0.01), leukocytes (p<0,01), low
...
er lactate level and acidosis,also pain scores were lower at all 3 measurments (p<0,01). Intraoperativly greater haemodynamic stability and lower drug consumption were noticed. Also, there were no side effects or complications identified in that group. The combination of caudal block with general anaesthesia is a safe method that leads to less stress, greater haemodynamic stability, lower pain scores and lower consumption of medication.
Faculty:
University of Novi Sad, Faculty of Medicine
Date:
10-07-2020
Keywords:
kaudalna anestezija / Anesthesia, Caudal / opšta anestezija / predškolska deca / urološke hirurške metode / postoperativni bol / perioperativni period / merenje bola / Anesthesia, General / Child, Preschool / Urologic Surgical Procedures / Pain, Postoperative / Intraoperative Period / Pain Measurement