Optimizacija ekstrakcionih postupaka i karakterizacija ekstrakata korena gaveza (Symphytum officinale), lista duda (Morus nigra) i peteljki trešnje (Prunus avium)
Optimization of extraction techniques andcharacterization of comfrey root (Symphytum officinale), black mullberry leaves (Morus nigra )and sweet cherry stems (Prunus avium) extracts
Author
Nastić, Nataša
Mentor
Švarc-Gajić, Jaroslava
Committee members
Vladić, Jelena
Švarc-Gajić, Jaroslava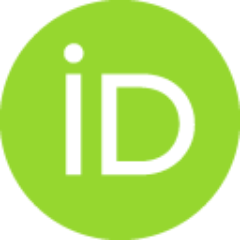 Šojić-Merkulov, Daniela

Abstract
U okviru ove doktorske disertacije ispitane su i poređene različite ekstrakcione tehnike korena gaveza, lista crnog duda i peteljki trešnje. Poređene su konvencionalne i savremene ekstrakcione tehnike i izvedena je optimizacija ekstrakcionih postupaka s ciljem dobijanja ekstrakata ispitivanih biljnih vrsta sa najvećom bioaktivnošću. Za svaku ekstrakcionu tehniku ispitan je uticaj najznačajnijih parametara: maceracija (rastvarač i vreme ekstrakcije), ubrzana ekstrakcija (temperatura i rastvarač), supekritična ekstrakcija (pritisak i koncentracija ko-rastvarača) i ekstrakcija subkritičnom vodom (temperatura, pritisak, vreme ekstrakcije i brzina mešanja). Ekstrakcija polifenola korena gaveza, lista crnog duda i peteljki trešnje je bila najefikasnija ekstrakcijom subkritičnom vodom. Primenjene su tehnika visokopritisne tečne hromatografije spregnute sa masenom spektrometrijom uz primenu različitih masenih analizatora, masenog analizatora na bazi vremena preleta jona i tandema kvadrupolnog
...
i analizatora na bazi vremena preleta jona. Za karakterizaciju dobijenih ekstrakata instrumentalnom analizom su određene kvalitativne i kvantitativne karakteristike dobijenih ekstrakata korena gaveza, lista crnog duda i peteljki trešnje. HPLC-ESI-QTOF-MS/MS analizom ekstrakata identifikovano je više od 27 novih jedinjenja različitih hemijskih klasa u svakom od ispitivanih biljnih matriksa.
Within the scope of this doctoral dissertation, different extraction techniques of comfrey root, black mulberry leaves and sweet cherry stems were applied and compared. Conventional and novel extraction techniques were optimized and compared in order to obtain plant extracts with the highest content of bioactive compounds. The influence of the most important parameters was investigated for each extraction technique: maceration (solvent and extraction time), accelerated solvent extraction (temperature and solvent), supercritical fluid extraction (co-solvent percentage and pressure) and subcritical water extraction (temperature, pressure, extraction time and agitation rate). Extraction of polyphenolic compounds from comfrey root, black mulberry leaves and sweet cherry stems was the most effective using subcritical water. High-pressure liquid chromatography coupled to mass spectrometry techniques using time-of-flight and quadrupole-time-of-flight mass analyzers have been used to character
...
ize bioactive compounds. Qualitative and quantitative characteristics of the obtained comfrey root, black mulberry leaves and sweet cherry stem extracts were determined. HPLC-ESI-QTOF-MS/MS revealed the presence of more than 27 compounds of different chemical classes that have been identified for the first time in the plant matrix.
Faculty:
University of Novi Sad, Faculty of Technology
Date:
09-07-2020
Projects:
Keywords:
Morus nigra / Morus nigra / Symphytum officinale / Prunus avium / subcritical water extraction / supercritical fluid extraction / accelelrater solvent extraction / bioactive compounds / liquid chromatography / mass spectrometry / Symphytum officinale / Prunus avium / ekstrakcija subkritičnom vodom / ekstrakcija superkritičnim fluidima / ubrzana ekstrakcija / biološki aktivna jedinjenja / tečna hromatografija / masena spektrometrija