Anisotropic frameworks for dynamical systems and image processing
Anizotropna radna okruženja za dinamičke sisteme i obradu slika
Author
Stojanov, Jelena
Mentor
Balan, Vladimir
Konjik, Sanja
Committee members
Pilipović, Stevan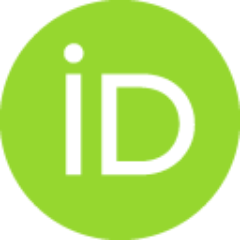 Balan, Vladimir
Konjik, Sanja
Pušić, Nevena
Đorić, Mirjana

Abstract
The research topic of this PhD thesis is a comparative analysis of classical specic geometric frameworks and of their anisotropic extensions; the construction of three different types of Finsler frameworks, which are suitable for the analysis of the cancer cells population dynamical system; the development of the anisotropic Beltrami framework theory with the derivation of the evolution ow equations corresponding to different classes of anisotropic metrics, and tentative applications in image processing.
Predmet istraživanja doktorske disertacije je uporedna analiza klasičnih i specifičnih geometrijskih radnih okruženja i njihovih anizotropnih proširenja; konstrukcija tri Finslerova radna okruženja različitog tipa koja su pogodna za analizu dinamičkog sistema populacije kanceroznih ćelija; razvoj teorije anizotropnog Beltramijevog radnog okruženja i formiranje jednačina evolutivnog toka za različite klase anizotropnih metrika, kao i mogućnost primene dobijenih teorijskih rezultata u digitalnoj obradi slika.
Faculty:
Универзитет у Новом Саду, Природно-математички факултет
Date:
23-04-2015
Keywords:
differentiable manifold / diferencijabilna mnogostrukost / tangent bundle / metric structure / Finslerspaces / Lagrange spaces / generalized Lagrange spaces / semispray / KCC-theory / dynamicalsystem / Beltrami framework / surface evolution / image processing. / tangentni omotac / metricka struktura / Finslerovi prostori / Lagranzovi prostori / uopsteni Lagranzovi prostori / semisprej / KCC-teorija / dinamicki sistem / Beltramijevo radno okruzenje / evolucija povrsi / digitalna obrada slika.