Emancipacijske prakse u savremenoj teoriji umetnosti
Author
Matejić, Bojana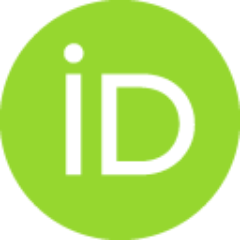 Mentor
Kreft, Lev
Committee members
Mikić, Vesna
Šuica, Nikola
Dedić, Nikola

Abstract
Primarni cilj doktorske disertacije Emancipacijske prakse u savremenoj teoriji umetnosti jeste ispitivanje mogućnosti ljudske emancipacije u uslovima savremenog teorijskog antihumanizma (to će reći, u teorijsko-estetičkim polazištima Alena Badjua (Alain Badiou) i Žaka Ransijera (Jacques Rancière) sa stanovišta mladog Marksa (Karl Heinrich Marx), uz oslanjanje na određene premise Žaka Lakana (Jacques Lacan), Arentove (Hannah Arendt), Zupančićeve (Alenka Zupančić), Platona, Aristotela, Kanta (Immanuel Kant), Šilera (Friedrich Schiller), Fukoa (Michael Foucault), Adorna (Theodor Adorno), Brehta (Bertolt Brecht) i Deride (Jacques Derrida). U ovom istraživanju pokušavam da naznačim paradoks mišljenja i praktične indikacije mogućnosti ljudske emancipacije u uslovima savremenog teorijskog antihumanizma. Ono što nalazim zajedničkim u Badjuovoj i Ransijerovoj terijsko-estetičko-filozofskim perspektivama jeste potraga za antihumanističkom estetikom, u teorijskim kretanjima između radikalnog huma
...
nizma i antihumanizma. Pokazaću, međutim, da je u Ransijerovoj filozofskoj orijentaciji gotovo nemoguće govoriti o (novom) subjektu umetnosti, budući da Ransijer okleva da ontologizuje eksces (demos, anonyme itd.), u pokušaju da politiku utemelji u njenoj sopstvenoj logici. Prema mom viđenju, kako ću braniti u ovom radu u izvesnim segmentima, Ransijerov radikalni koncept antizasnivanja u određenom smislu parališe mišljenje i mogućnost praktične indikacije ljudske emancipacije (u polju umetnosti / estetske sfere). Ipak, u njegovoj optici, moguće je govoriti još uvek o političkoj umetnosti, ili bolje o politici u čulnom. U Badjuovom pristupu, tvrdim da je moguće govoriti o (novom) subjektu umetnosti, pogotovu, u meri u kojoj se njegove pretpostavke oslanjaju na Lakanove teorijske elaboracije. To će reći, u slučaju Badjuove teorijske perspektive politička i kritička umetnost pod određenim uslovima jesu moguće. Uzimajući u obzir sve konceptualne nedostatke, ali i u isti mah prednosti ovih pozicija, što ću detaljno pokazati i elaborirati, postavljam tezu o mogućnosti antihumanističke estetike sa stanovišta Lakanove koncepcije lepote, u interferenciji sa, prevashodno, Badjuovim polazištima i delimično Ransijerovim teorijskim zamislima. Na tragu Lakana, odbranom teze o neuspehu utemeljenja na temelju etičko-političkog estetskog ostatka kao polazišta za ljudsku emancipaciju, moguće je misliti emancipacijski umetnički čin (postajanje umetnosti životom) kao ono što stoji između dve smrti: između smrti u imaginarnoj relaciji ego-ideala, i smrti kao čiste i slepe odanosti zakonu Drugog (ono što Badju na jednom mestu naziva "opskurnim subjektom"). Ljudska emancipacija u polju umetnosti podrazumeva mesto bez mesta (antiesencijalizam) koje evakuira Volju za zadovoljstvom, a potom i uživanjem (jouissance). Pokušaću da konceptualizujem mogućnost mišljenja ljudske emancipacije u polju umetnosti kao egalitarni, agonalni emancipacijski čin, ne toliko zavistan od fizičkih aspekata dela budući da motivacija i rezultat u ovom procesu nisu presudni – u kome su poiesis i praxis sabrani, i čiji kvalitet i kakvoća ne mogu biti procenjivani u etičkim kategorijama dobrog i lošeg, već u sasvim preciznom određenju pojma veličine (gr. megethos) koja (se) probija (kroz) istoriju/e, verifikujući aksiom jednakosti. Takva umetnička praksa izražava univerzalizujući (ne univerzalni) zahtev za obraćanjem svima u transistorijskoj i transvetovnoj konstelaciji/ama. Osnovna pitanja od kojih polazim u ovom tekstu jesu sledeća: 1. šta je osnovna pretpostavka ljudske emancipacije u Badjuovim i Ransijerovim estetičko-filozofskim pristupima? Kakav ontološki i epistemološki status ima mesto bez mesta (ne-ljudskog) kome ljudska životinja treba da se vrati? Da li je reč o ljudskom totalitetu, esenciji, generičkom utemeljenju? 2. Koji su uslovi kritičke dimenzije umetnosti i teorije u ovim opcijama? Da li postoji razlika između kritičke i političke umetnosti? 3. Da li je moguće misliti i praktički indicirati ljudsku emancipaciju u polju umetnosti u uslovima teorijskog antihumanizma? Da li je moguće govoriti o antihumanističkoj estetici? Šta je, onda, uslov i polazište za njenu afirmaciju?
The primary aim of the doctoral dissertation Emancipatory Practices in Contemporary Theory of Art is to examine the possibility of human emancipation under the conditions of contemporary theoretical anti-humanism – that is to say, from the theoretico-aesthetic points of departure of both Alain Badiou and Jacques Rancière – from the standpoint of early Marx, while also drawing upon some of the theoretical elaborations of Lacan, Arendt, Zupančić, Plato, Aristotle, Kant, Schiller, Foucault, Adorno, Brecht and Derrida. In this examination, I am trying to indicate the paradoxicality of thinking the possibility of the (new) subjective universality of art in the conditions of contemporary theoretical anti-humanism. Both Badiou and Rancière are searching for an anti-humanist aesthetics somewhere between a radical humanism and an anti-humanism trying to think a subjectivity and agency in anti-humanist conditions. I will demonstrate, however, that in Rancière's philosophical orientation it is al
...
most impossible to speak of any (new) subjectivity, since Rancière hesitates to "ontologize" excess (demos, anonyme, etc.), in an attempt to ground politics on its own logic. In my view, Rancière's radical anti-foundationalist position in a certain sense paralyzes the rethinking and practical indication of human emancipation (in art). Nonetheless, it is still possible to speak of a "political" act in his theoretical assumptions. In Badiou's account, I argue that it is possible to speak of a (new) subjectivity, especially, to the extent that he relies primarily on Lacan's theoretical elaborations. As a consequence of the shortcomings of these positions, which I will elaborate in detail, I advocate for the possibility of an anti-humanist aesthetics on the grounds of Lacan's conception of beauty, with the help of some of the theoretical assumptions of Badiou and Rancière. In the wake of Lacan, proposing a "failure of the foundation" on account of an ethico-political aesthetic remainder as point of departure, it may become possible to think of an emancipatory act as that which stands between two deaths: between the death in the imaginary relation of ego-ideal (self-closing) and the death as a pure and blind commitment to the law of the Other. Human emancipation in art would imply a place without place which evacuates the will for both pleasure and enjoyment (jouissance). I will try to conceptualize it as an egalitarian, agonal emancipatory act, regardless of any physical aspects of an artwork, in which the motivation and the result do not play much of a role – wherein the poiesis and praxis are "collected" in artistic emancipatory act(s), and whose "quality" cannot be judged in ethical terms of "good" and "bad", but only as a "magnitude" (Gr. megethos) breaking through history/ies, verifying the axiom of equality. Such an art demands the addressing of everyone in plural transhistorical and transworldly dimensions. Therefore, my primary questions are as follows: 1. What is the fundamental presupposition of human emancipation in both Badiou's and Rancière's account? What is the ontological and epistemological status of the ("in-human") "place" to which a human animal in the process of emancipation should be "returned back"? Is it some human totality, essence, generic foundation? 2. Where does the conception of a critical dimension of art in such options derive from? What are the conditions of the critic and/in relation to a critical art? Is there a difference between critical and political art? 3. Is it possible to think and practically indicate human emancipation in art in the conditions of theoretical anti-humanism? Is it possible to speak of an anti-humanist aesthetic? Then, what is the condition and point of departure for its affirmation?
Faculty:
Универзитет уметности у Београду, Интердисциплинарне студије
Date:
23-10-2015
Projects:
Keywords:
ljudska emancipacija / human emancipation / umetnost / politika / kritika / Ransijer / Badju / Marks / Lakan / estetika / humanizam / antihumanizam / art / politics / critique / Rancière / Badiou / Marx / Lacan / aesthetics / humanism / anti-humanism