Vinogradarstvo i vinarstvo u turističkoj ponudi Vojvodine
Viticulture and Wine Production in the Tourism Offer of Vojvodina Province
Author
Pivac, Tatjana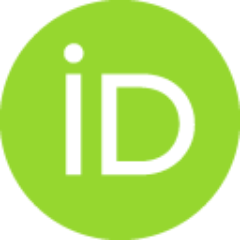 Mentor
Romelić, Jovan
Committee members
Kicošev, Saša
Jović, Slobodan
Romelić, Jovan

Abstract
Poslednjih petnaestak godina, svetski turizam, s obzirom na interes korisnika, uključio je u ponudu vinski segment, koji se pokazao veoma uspešnim. Vinski turizam prisutan je u najpoznatijim svetskim vinogradarskim regijama u Italiji, Francuskoj, Nemačkoj, Austriji, Kaliforniji. Svakako ne treba izostaviti Australiju i Novi Zeland koje imaju u poslednjih desetak godina izuzetno razvijen vinski turizam, za koji slobodno možemo da kažemo da zauzima primat u odnosu na druge oblike turizma. Vinski turizam je u Evropi veoma unosan posao. Većina zemalja u našem okruženju uspela je da u svojoj sredini uspešno reši, stimuliše i organizuje takozvani "vinski turizam" stvaranjem "vinskih puteva". Srbija kao zemlja, u ovom pogledu, itekako ima šta da ponudi stranom i domaćem gostu, ali to mora da bude urađeno tako da se u potpunosti ispune svi standardi za ovaj vid turizma kakav se praktikuje u vinarski razvijenim zemljama Evrope. "Vinski putevi Srbije" i "Vinski putevi Vojvodine" sigurno bi znača
...
jno doprineli podizanju kvaliteta vina i odrazili bi se povoljno na standard proizvođača kao i svih onih koji bi bili uključeni u ovu akciju. Naša zemlja je nekada bila ozbiljna vinska sila. I sada se svaki domaći vinogradar hvali kvalitetom svog, domaćeg vina. Postoje svi uslovi za vinogradarstvo, od klimatskih do geografskih, koji pogoduju nastanku vina odličnog kvaliteta. Prema podacima Republičkog zavoda za statistiku, površine pod vinogradima u 2005. godini, u Vojvodini bile su 10.875 ha. Od toga u okviru poljoprivrednih preduzeća i zadruga 2.989 ha ili 28%, a kod individualnih proizvođača 7.886 ha ili 72%. U poslednjih desetak godina, nakon propadanja plantaža društvenih vinograda, javlja se priličan broj individualnih proizvođača grožđa i vina sa savremenim zasadima i vrhunskom proizvodnjom vina. Danas, vinogradarstvo i vinarstvo u Vojvodini, objektivno, tehnički i tehnološki bitno zaostaje za razvojem u poređenju sa drugim evropskim vinogradsko-vinarskim zemljama. Tek manji pozitivni pomaci prisutni su u privatnom sektoru, kojem nedostaje ozbiljnija podrška društvene zajednice. Vinogradima nedostaje obnova i modernizacija, i sveukupna revitalizacija.
During the last fifteen years, world tourism included in its offer, considering consumer interest, wine segment which showed as very succesful. Wine tourism is present in well known wine regions of Italy, France, Germany, Austria, California. Australia and New Zealand also shouldn't be omitted for they have, in the last ten years, extremely well developed wine tourism whish holds primacy over all other forms of tourism. Wine tourism in Europe is highly lucrative business. Most countries in our region managed to solve, stimulate and organize so-called "wine tourism" by creating "wine roads". In this regard, Serbia as a country has a lot to offer to foreign and local guests, but it has to be done in accordance with every standard set for this form of tourism which is practiced in every European country with wine making tradition. "Wine roads of Serbia" and "Wine roads of Vojvodina" would surely significantly contribute to improving in wine quality and would also reflect favorably on prod
...
ucers' standards as well as on standards of everyone involved in this project. Our country used to be an important wine producer. Even now every local grape-grower will praise his own, domestic wine. All requirements for viticulture are set, from climatic to geographic, all of which subserve in making of excellent quality wines. According to Statistical Office of the Republic of Serbia, in Vojvodina areas under vineyards in year 2005. were 10.875 ha. From that, 2.989 ha, i.e. 28% goes to agricultural enterprises and cooperatives, and 7.886 ha, i.e. 72% goes to agricultural holdings. In the past ten years, after decline of public-owned vineyards, a smart few of individual grape-growers and winemakers appeared with modern varieties of grapes and supreme wine production. Nowadays, viticulture and wine production in Vojvodina is objectively, technically and technologically lagging behind the development compared to other European wine growing and wine producing countries. Only small positive shifts are present in private sector, which lacks serious support from the community. Vineyards lack reconstruction and modernization, and the total revitalization.
Faculty:
Универзитет у Новом Саду, Природно-математички факултет
Date:
23-12-2009
Keywords:
vinski turizam / wine tourism / wine roads / Vojvodina / vinski putevi / Vojvodina