Tamiš i vodoprivredni problemi Potamišja u Jugoslaviji
Tamiš river and watereconomy problems of Potamišje in Yugoslavia
Author
Lazić, Lazar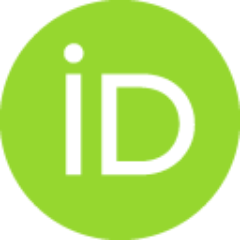 Mentor
Bogdanović, Živan
Committee members
Tomić, Pavle
Bogdanović, Živan
Gavrilović, Ljiljana

Abstract
Prvim delom rada su obuhvaćene opšte karakteristike sliva Tamiša i njegovog toka. Tamiš u našoj zemlji ima sve karakteristike ravničarske reke. Izvire ispod vrha Semenik u Rumuniji, a ušće mu se nalazi kod Pančeva. Generalno tok Tamiša ima oblik polukruga okrenutog ka severu. Ukupna dužina Tamiša iznosi 340 km, dok u našoj zemlji on ima dužinu od 118 km. Sliv Tamiša u Jugoslaviji obuhvata delove srednjeg i južnog Banata, a prostire se preko 7 geomorfoloških celina, na površini od 1528,5 km2. Posle obrade režima vodostaja se može konstatovati da Tamiš ima pojavu visokih voda u aprilu, a zatim u maju, a najnižih u oktobru i septembru. Prema tome on pripada centralno-evropskoj varijanti, pluvio-nivalnog režima. Drugi deo ovog rada je posvećen vodoprivrednim karakteristikama i problemima Potamišja. Ono u celini ima površinu od 1.194,7 km2, sa 121.596 stanovnika (popis 1991). Na ovom području nalazimo 20 naselja, od kojih samo Pančevo ima karakter gradskog naselja. Bitne karakteristike Pota
...
mišja se sastoje u njegovom depopulacionom karakteru i slaboj privrednoj razvijenosti sa dominacijom agrara. Ovaj prostor se odlikuje izvođenjem kompleksnih regulacionih radova tokom poslednjih 250 godina. Regulacije su obavile korenite promene u hidrogeografiji i geografskom pejzažu Potamišja. Pomenimo samo neke: skraćivanje toka Tamiša u Jugoslaviji za 79 km, prokopavanje Karašca, izgradnja 3 ustave na Tamišu i 1 na Karašcu i dr. Na području Potamišja se nalazi 18 sistema za odvodnjavanje, čija ukupna površina iznosi skoro 1000 km2 i 10 sistema za navodnjavanje površine od 4.340 ha. Potamišje se može nazvati "ribljim eldoradom". Uz postojanje 7 ribnjaka, planirana je njihova izgradnja na još 16 lokacija. Ova privredna grana mogla bi imati značajnu ulogu u popravljanju lošeg privrednog stanja ovog područja. Potamišje ima relativno bogate turističke potencijale, koji još nisu iskorišćeni. Postojeći motivi bi se najbolje ogledali u razvoju nautičkog, ribolovnog i rekreacionog turizma. Važno je napomenuti da bi razvoj turizma podstakao i razvoj drugih privrednih grana.
The abstract has been processed with OCR optical text recognition technology. In the first part of dissertation there is general characteristics of Tamiš basin and his flow. In Yugoslavia Tamiš river has the all characteristic of the rivers in the plains. The spring of Tamiš river is under top of Semenic in Romania and its mouth of river is near Pančevo. In generally, flow of Tamiš has a shape of semicircle turn to north. Whole length of Tamiš river is 340 km, while in Yugoslavia its length amount 118 km. Tamiš basin in Yugoslavia include parts of middle and south Banat, spreading over 7 geomorphologic entity on the surface area of 1528,5 km2. After investigation of waterlevel regime it could be conclude that Tamiš river has the appearance of high level water in April and May, until the low level water has the appearance in October and September. Toward this, Tamiš river belong to the central-European variant of pluvio-nival regime. The second part is turn to watereconomy characteristi
...
c and problems of Potamišje region. Potamišje has the total square area of 1.194,7 km2, with 121.596 habitants (census 1991). There is 20 settlements, from which, only Pančevo has character of town. Important characteristic of Potamišje region is his depopulation character and weak development of economy with domination of agrar. Distinction of Potamišje region is complex regulations in the last 250 years. Regulations were done significant changes on hydrogeography and geographical landscape of Potamišje. Let mention some of: shortened of the Tamiš flow for 79 km, digged out the canal Karašac, built three dams on Tamiš river, and one on Karašac. In this region there are 18 system for drainage, which total square area amount almost 1.000 km2 and 10 system for irrigation with square area of 4.340 ha. The other name for Potamišje can be "fish eldorado". There are 7 fish-pond, and on the other 16 location were planed there build. Potamišje has, relatively, rich tourists potentials, which are not developed. Existing motives are appropriate for developing of nautic, fishing and recreation tourism.
Faculty:
Универзитет у Новом Саду, Природно-математички факултет
Date:
23-05-1996
Keywords:
Tamiš / Tamiš / Potamišje / Banat / sliv / režim / zagađenje / uređenje i korišćenje vodotoka / Potamišje / Banat / basin / regime / pollution / arrangement and use of rivers