Problem egzistencijalnog vakuuma i (ne)mogućnosti spasenja u odabranim romanima Grejema Grina
The problem of the existential vacuum and the (im)possibility of salvation in Graham Greene's selected novels Проблема экзистенциального вакуума и (не)возможности спасения в избранных романах Грэма Грина
Author
Kustudić, Gordana
Mentor
Paunović, Zoran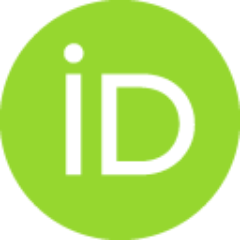 Abstract
Istraživački zadatak koji smo pokušali da sprovedemo u ovoj disertaciji sadržan je, prije svega, u ukazivanju na svrsishodnost interdisciplinarnog pristupa oblasti književnosti. U tu svrhu smo kao teorijsku osnovu uzeli dvije različite discipline, te dvije njihove teorije koje pripadaju i različitim epohama; naime, metodološko polazište našeg istraživanja čine egzistencijalistička psihologija Viktora Frankla, te stavovi hrišćanskog egzistencijalizma Serena Kjerkegora. Momenti susticanja ove dvije teorije, njihovo naglašavanje problema egzistencije i stava jedinke prema takvim problemima, kao i njihova primjenljivost na djela Grejema Grina, označavaju kategoriju univerzalnosti i svevremene otvorenosti onih pitanja kojima se tri oblasti, dvije naučne i jedna umjetnička, bave. U okviru proučavanja teorijskih postavki disertacije, fokus je na pojmu egzistencijalnog vakuuma kao doživljaja besmisla egzistencije, kao i na fenomenu egzistencijalne frustracije koja se očituje kao manifestacija
...
navedenog doživljaja, te na mogućnosti njenog prevazilaženja. Uz ove pojmove, naglašena je i ideja egzistencijalističke psihologije o slobodi odgovornosti, ili odgovornosti za slobodno traganje za sopstvenim smislom, ili logosom, te ideja o volji za smisao. Podjela na podsvjesnu instinktivnost i podsvjesnu duhovnost takođe je poentirana u radu putem analize reprezentativnih primjera iz odabranih romana. Osim toga, u istraživanju je dat minuciozan prikaz procesa očajanja kao oblika duhovne dinamike o kojem polemiše hrišćanski egzistencijalizam. U vidu potkrepljujućih dokaza razvoja ovog procesa (mahom) kod protagonista romana, analiza se bavi dijalektikom njegovog zbivanja koje poprima različite vidove, te koje se ispoljava na različite načine, što svjedoči visokom stepenu podobnosti i istraživačkog potencijala ovog fenomena, kao i njegove primjenljivosti na djela koja smo izabrali za proučavanje. U tu svrhu disertacija ispituje i mjeru čovjekovog nadilaženja stanja očajanja, onakvog kakvo je definisano Kjerkegorovim misaonim sistemom, ukazujući na varijabilne mogućnosti spasenja, ili povratka vlastitom ja. Uvodna poglavlja analize daju, prije svega, kratak osvrt na motive koji su ponukali proučavanje, kao i na osnovne podatke o stvaralaštvu Grejema Grina, te njegovim ličnim i umjetničkim preokupacijama koje su oblikovale i djela koja ulaze u korpus našeg istraživanja. Osim toga, u uvodnim poglavljima je predstavljen i pregled dvaju teorija koje se posmatraju kao istraživačka osnova, uz fokusiranje na one idejne punktove koji su od naročitog značaja za predviđeno proučavanje. Zatim slijede poglavlja od kojih je svako posvećeno po jednom odabranom romanu, dok su sama poglavlja hronološki organizovana, to jest u skladu sa slijedom kojim su romani objavljivani. Zaključna nota istraživanja poentira suvislost i dokazanost postavljenih hipoteza. Disertacija ima za cilj da, najprije, ukaže na složenost problematike psihosocijalne i filozofske kategorije egzistencijalnog vakuuma i to onako kako se on manifestuje u romanima sasvim specifične poetičke matrice, dosljedno obilježene atmosferom beznađa. S obzirom na to da pojedini romani koji čine korpus naše analize nijesu dovoljno istraženi, i naročito imajući u vidu interdisciplinarni pristup kojim se koristimo, ova disertacija predstavlja pokušaj doprinosa nauci o književnosti.
The research task which we have tried to carry out in this dissertation primarily consists of pointing out the purposefulness of an interdisciplinary approach to the field of literature. Thus we have taken two different disciplines representing our theoretical basis, as well as two theories belonging to different epochs. Namely, the methodological foundation of our research represents the selected theoretical points of Victor Frankl's existential psychology and Søren Kierkegaard's Christian existentialism. The moments of interconnection of the two theories as well as their emphasizing of the problems of existence and an individual's stance on such problems together with their applicability to Graham Greene's works actually mark the category of universality and perpetual openness to deliberation of such questions which are the subject of the three domains, two of them being scientific and one of them being artistic. Within the scope of theoretical foundations of the dissertation, the fo
...
cus is on the term of the existential vacuum as an experience of the pointlessness of existence, as well as on the phenomenon of existential frustration which manifests the mentioned experience along with the possibility of its overcoming. In addition to the terms, the idea of the freedom of responsibility indicated by the theory of existential psychology is pointed out reflecting that kind of responsibility which is needed for one's own free search for purpose, or for logos. The present dissertation also emphasizes Frankl's differentiating between subconscious instincts and subconscious spirituality by means of the analysis of the representative illustrations from the novels. Moreover, the research provides a meticulous display of the process of despair as a mode of spiritual dynamics which Christian existentialism delves into. Delivering substantial evidence of the development of this process taking place in the protagonists' lives, the analysis is concerned with the dialectics of its actualization of various kinds and manifestations, which altogether affirms a high level of researchable liability of the phenomenon. For that very purpose the dissertation investigates the boundaries of a person's overcoming the state of despair – the kind which is defined within Kierkegaard's philosophical system – illustrating variable possibilities of salvation, or return to one's own self. The introductory chapters of the analysis provide a brief insight into the motives which initially prompted the research, adding some basic information on Graham Greene's literary engagement together with his personal and artistic preoccupations that had shaped the novels included in the corpus of the present dissertation. Furthermore, these chapters also represent an overview of the two theories regarded as a basis for examination, involving an explicit focus on those concepts which are of the utmost importance for the anticipated conclusions. Thereafter follows a sequence of chapters while each of them is dedicated to a selected novel. These chapters are chronologically organized, that is in accordance with the order by which the novels were published. The conclusive note points out the stated hypotheses being valid and proved. The foremost aim of this dissertation is to articulate the complexity of a psychological, as well as a social and philosophical category of the existential vacuum in the manner in which it is manifested in the novels with a specific kind of poetics, regularly distinguished by the atmosphere of despair. The fact that certain novels included in the corpus have not been sufficiently explored, the dissertation could be perceived as an act of contributing to literary studies, pinpointing the interdisciplinary approach we take.
Faculty:
Универзитет у Београду, Филолошки факултет
Date:
18-12-2019
Keywords:
egzistencijalni vakuum / the existential vacuum / egzistencijalna frustracija / logos / odgovornost / duhovnost / očajanje / spasenje / vlastito ja / existential frustration / logos / responsibility / spirituality / despair / salvation / ones own self