Termalna, hemijska i funkcionalna svojstva tropa od jabuke i mogućnosti primene u prehrambenoj industriji
Thermal, chemical and functional properties of apple pomace and its potential use in food industry
Author
Zlatanović, Snežana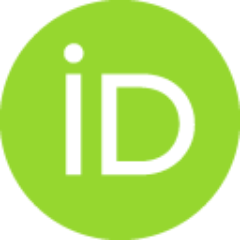 Mentor
Vukosavljević, Predrag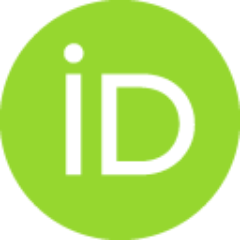 Committee members
Antić, Mališa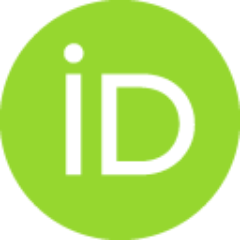 Laličić-Petronijević, Jovanka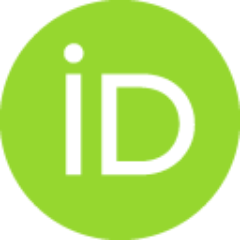 Gorjanović, Stanislava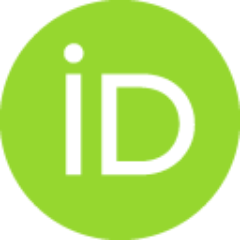 Ostojić, Sanja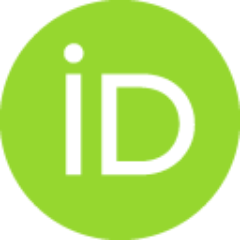 Abstract
Predmet doktorske disertacije je analiza termalnih, hemijskih i funkcionalnih svojstava brašna od tropa jabuke (eng. Apple pomace flour - APF) proizvedenog u industrijskim uslovima, in vivo studija antidijabetogenog i antilipemičnog efekta APF i ispitivanje mogućnosti njegove primene u konditorskoj industriji. Trop od jabuke koji predstavlja ostatak posle ceđenja pri industrijskoj proizvodnji soka od jabuke sušen je u industrijskim uslovima. Korišćen je trop različitih sorti konvencionalno i organski gajenih jabuka. Trop je dehidratisan neposredno nakon odvajanja soka jabuke ceđenjem. Na temperaturi koja nije prelazila 55 °C, sadržaj vlage je sa 75 - 80 % za 4 - 6 sati snižen na vrednost od 4 - 8 %. Mlevenjem dehidratisanog tropa dobijeno je stabilno i trajno brašno čija je aktivnost vode u rasponu od 0,2 - 0,4. Zdravstvena, hemijska i mikrobiološka ispravnost proizvedenog brašna je potvrđena u skladu sa važećim pravilnicima. Uporedno su analizirana termalna, hemijska i funkcionalna sv
...
ojstva pet uzoraka brašna od tropa jabuke i najsličnijeg komercijalno dostupnog proizvoda koji je na tržištu Sjedinjenih Američkih Država poznat kao Apple Egg (AE). U svim uzorcima APF i AE određen je sadržaj ukupnih ugljenih hidrata, dijetnih vlakana (DV), pektina i celuloze, mono- i disaharida (fruktoza, glukoza i saharoza), lipida, proteina i minerala. FT-IR spektri potvrdili su pretežno prisustvo lignoceluloznih vlakana u APF uzorcima. Sadržaj kalijuma, DV, ukupnih polifenolnih jedinjenja i flavonoida je mnogostruko viši nego u pšeničnom brašnu i brašnu najčešće korišćenih žita bez glutena kao što su kukuruzno, ovseno, pirinčano i heljdino. Antioksidativna aktivnost (AO) određena standardnim spektrofotometrijskim metodama (DPPH, ABTS) i elektrohemijskom metodom (HPMC) je takođe značajno viša. Identifikovana su i kvantifikovana pojedinačna polifenolna jedinjenja od kojih su najzastupljeniji hlorogena kiselina i dihidrokalkon florizin čiji je kardioprotektivni efekat poznat...
The subject of this doctoral dissertation is an analysis of thermal, chemical and functional properties of the apple pomace flour - APF, produced in industrial conditions, as well as in vivo study of the APF's antidiabetogenic and antilipemic effects and examining the opportunities for its application in the confectionery industry. Apple pomace, which remains as waste after the apples are squeezed during industrial juice production, was dried in industrial conditions. Pomace of different varieties of conventionally and organically grown apples was used. The pomace was dehydrated, immediately after the juice had been removed by squeezing. At a temperature not exceeding 55 oC, moisture content was decreased from 75 - 80 % to 4 - 8 % in 4 to 6 hours. The dehydrated pomace was milled, yielding stable and durable flour, with water activity of 0.2-0.4. Health, chemical and microbiological safety criteria for the produced flour were verified in line with the rulebooks in force. Thermal, chemi
...
cal and functional properties of five apple pomace flours and the most similar commercially available product, known in the US market under the name Apple Egg (AE), were analysed and compared. Total hydrocarbon content, dietary fibres (DF), pectin and cellulose, mono- and di-saccharides (fructose, glucose and sucrose), lipid, protein and mineral content were determined in all APF and AE samples. FT-IR spectra confirmed the predominant presence of lignocellulosic fibres in APF samples. Potassium, DF, total polyphenolic and flavonoid content were several times higher than those of wheat flour and the flour from the most commonly used gluten-free grains, such as corn, oats, rice and buckwheat flour. Antioxidative activity determined using standard spectrophotometric methods (DPPH, ABTS) and electrochemical methods (HPMC) was also significantly higher. Individual polyphenolics were identified and quantified, of which chlorogenic acid and hydrochalcones phloretin, with their well-known cardioprotective effects, were the most predominant...
Faculty:
Универзитет у Београду, Пољопривредни факултет
Date:
16-12-2019
Projects:
Keywords:
trop od jabuke / Apple pomace / dehydration / thermal analysis / gluten-free flour / antioxidative activity / antidiabetogenic effect / dietary fibre / polyphenolic compounds / tea biscuits / dehidratacija / termalna analiza / bezglutensko brašno / antioksidativna aktivnost / andijabetogeni efekat / dijetna vlakna / polifenolna jedinjenja / čajno pecivo