Interval predviđanja u meta-analizi procene ranog aterosklerotskog opterećenja žena sa preeklampsijom
Prediction interval in meta-analysis of early aterosclerotic burden in women with preeclampsia
Author
Milin-Lazović, Jelena
Mentor
Milić, Nataša
Committee members
Stanisavljević, Dejana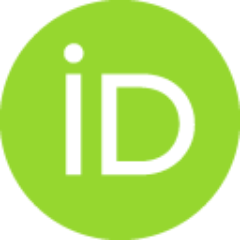 Stefanović, Aleksandar
Garović, Vesna

Abstract
Preeklampsija predstavlja oboljenje, specifično za trudnoću, koje se karakteriše pojavom hipertenzije i proteinurije nakon dvadesete nedelje gestacije. Jedan je od vodećih uzroka fetalnog i maternalnog morbiditeta i mortaliteta širom sveta. Izazivanje prevremenog porođaja je, često, jedina terapijska mogućnost za njeno lečenje. Procenjuje se da se preeklampsija javlja u oko deset miliona trudnoća godišnje, a da se fatalni ishod po novorođenče dogodi u oko 500.000 slučajeva. Pojava preeklampsije u trudnoći udružena je i sa povećanim rizikom za nastanak kardiovaskularnih bolesti i nakon trudnoće. Preeklampsija i aterosklerotska kardiovaskularna bolest imaju zajedničke faktore rizika, a najteže komplikacije preeklampsije uključuju one koje se tipično viđaju u ishemijskoj bolesti srca, moždanom udaru, i srčanoj slabosti. Takođe, histološke studije potvrđuju da kod žena sa preeklampsijom nastaje akutna ateroza u arterijama placente, okarakterisana pojavom subendotelnih lipidnih penastih ćel
...
ija, fibrinoidnom nekrozom i leukocitarnom infiltracijom, prikazujući sliku ranog stadijuma ateroskleroze, koja zahvata koronarne, ali i druge velike arterije. Međutim, kardiovaskularne komplikacije ne nastaju kod svih žena sa preeklampsijom, a za sada ne postoji pouzdan dijagnostički metod koji bi omogućio ranu stratifikaciju žena pod rizikom. Neinvazivna metoda određivanja debljine intima-medija kompleksa karotidnih arterija (CIMT engl. Carotid intima-media thickness) može biti od koristi u proceni prisustva ranog stadijuma ateroskleroze. Studije koje su proučavale debljinu intima-medija kompleksa u vreme i nakon preeklampsije, međutim, pružaju protivrečne dokaze o udruženosti preeklampsije i povećane debljine intima-medija kompleksa karotidnih arterija. Cilj ove studije bio je da utvrdi da li žene sa preeklampsijom imaju veće rano aterosklerotsko opterećenje, procenjeno debljinom intima-medija kompleksa karotidnih arterija, u odnosu na žene sa normotenzivnom trudnoćom. U cilju identifikacije i objedinjavanja svih relevantnih dokaza koji se odnose na ovo važno istraživačko pitanje sproveden je sistematski pregled literature i metaanaliza, sa procenom intervala predviđanja, statističke mere koja značajno olakšava kliničku interpretaciju heterogenosti individualnih studija i ukazaje na očekivane efekte dijagnostičke procedure ili tretmana u narednim studijama...
Preeclampsia, a pregnancy-specific hypertensive disorder is characterized by the onset of hypertension and proteinuria after the 20th week of gestation. It is one of the leading causes of fetal and maternal morbidity and mortality worldwide. Induction of preterm labor is often the only treatment option. It is estimated that preeclampsia occurs in about ten million pregnancies a year, and fatal outcome of a newborn happens in about 500,000 cases. Preeclampsia occurrence in pregnancy is associated with an increased risk of developing cardiovascular disease after the pregnancy. Preeclampsia and atherosclerotic cardiovascular disease share common risk factors, and the most severe complications of preeclampsia include those that are typically seen in ischemic heart disease, stroke, and heart failure. Also, histological studies confirm that acute atherosis occurs in placental arteries in women with preeclampsia, characterized by the appearance of subendothelial lipid foam cells, fibrinoid ne
...
crosis and leukocytic infiltration, presenting together the early stage of atherosclerosis, which involves coronary artery as well as other large arteries. However, cardiovascular complications do not occur in all women with preeclampsia, and there is no reliable diagnostic method that would allow early stratification of women at risk. A noninvasive measurement of carotid intima media thicknes (CIMT) is useful for assessment of early stage atherosclerosis. Studies that examine CIMT at the time and after the preeclampsia, however, provide contradictory evidence of its association with preeclampsia. The aim of this study was to determine whether women with preeclampsia had a higher early atherosclerotic burden, estimated by the carotid intima-media thickness, compared to women with normotensive pregnancies. A systematic review of literature and meta-analysis has been carried out to identify and evaluate all relevant evidence related to this important research question. Also, prediction intervals, as statistical measures that significantly facilitate clinical interpretation of the heterogeneity, are calculated suggesting expected effects of a diagnostic procedure or treatment in future studies...
Faculty:
Универзитет у Београду, Медицински факултет
Date:
27-12-2019
Keywords:
preeklampsija / preeclampsia / debljina intima-medija kompleksa karotidne arterije / ateroskleroza / meta-analiza / interval predviđanja / carotid intima-media thickness / atherosclerosis / meta-analysis / prediction intervals