Genetička struktura populacija sredozemnog potkovičara Rhinolophus euryale Blasius, 1853 u Srbiji i filogeografija ove vrste na Balkanskom poluostrvu
Population genetic structure of the Mediterranean horseshoe bat Rhinolophus euryale Blasius, 1853 in Serbia and phylogeography of this species on the Balkan peninsula
Doktorand
Budinski, Ivana
Mentor
Vujošević, Mladen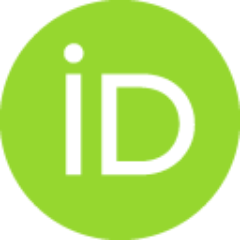 Članovi komisije
Cvetković, Dragana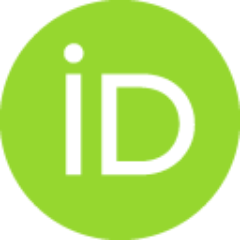 Blagojević, Jelena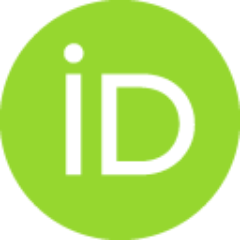 Vujošević, Mladen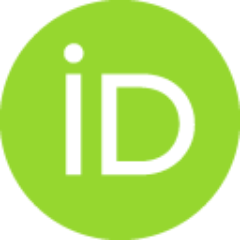 Cvetković, Dragana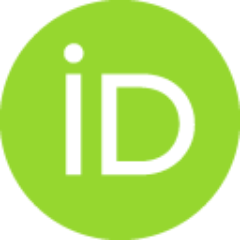 Sažetak
Genetička struktura populacija predstavlja rezultat efekta prošlih događaja kao što su prolazak populacija kroz usko grlo, postglacijalna ekspanzija, sekundarni kontakt, ali i recentnih događaja i fenomena koji obuhvataju migracije, filopatriju, socijalnost itd. Pleistocenske klimatske oscilacije uticale su na današnju distribuciju genetičkog diverziteta mnogih vrsta koje naseljavaju Evropu. Balkansko poluostrvo je prepoznato kao glacijalni refugijum za veliki broj vrsta umerenih područja, uključujući i određene vrste slepih miševa. Sredozemni potkovičar Rhinolophus euryale je rasprostranjen na širem području oko Sredozemnog mora. Najčešće koristi podzemna skloništa kao što su pećine, i zbog toga je njegova distribucija vezana za krečnjačke predele. Tokom leta se ženke grupišu u porodiljske kolonije gde se odvija koćenje i podizanje mladih, a jedinke oba pola se u jesen okupljaju u hibernacijske kolonije. Filopatrija je zabeležena kod jedinki oba pola. R. euryale se smatra sedentarnom
...
vrstom jer između letnjih i zimskih skloništa retko prelazi udaljenosti veće od 50 km. U Srbiji se distribucija ove vrste poklapa sa krečnjačkim područjima u zapadnoj i istočnoj Srbiji. Ciljevi ove doktorske disertacije bili su sistematizacija svih podataka o rasprostranjenosti ove vrste i evaluacija populacionih trendova u Srbiji; testiranje ISSRPCR metode za brzo i pouzdano razlikovanje ove vrste i morfološki slične vrste R. blasii. Sekvence mitohondrijske D-petlje su korišćene za analizu genetičke varijabilnosti, demografske istorije i filogeografije ove vrste na Balkanskom poluostrvu. Pomoću mikrosatelitskih markera analizirana je genetička varijabilnost ove vrste u 12 populacija na području centralnog Balkana, testirana je genetička diferenciranost i procenjen protok gena između geografskih regiona. Pored toga, analiziran je stepen srodstva između jedinki unutar različitih tipova kolonija. U periodu od 2012 do 2017. godine, sredozemni potkovičar je zabeležen na ukupno 26 lokaliteta u Srbiji (na 11 je zabeležen prvi put). Ovime je broj lokaliteta u Srbiji sa dokazanim prisustvom istraživane vrste porastao na 73. Pronađeno je nekoliko novih porodiljskih i hibernacijskih kolonija, kao i jedna letnja kolonija mužjaka...
The population genetic structure of a species is a result of past events such as bottlenecks, population expansion and secondary contact, as well as recent events and phenomena like migrations, philopatry, sociality etc. Climatic oscillations during the Pleistocene shaped the present distribution of genetic diversity of temperate biota in Europe. The Balkan peninsula has been recognized as a glacial refugium for many temperate species, including many bat species. The Mediterranean horseshoe bat Rhinolophus euryale is distributed in the Mediterranean area. It is predominantly cavedwelling species and its distribution greatly overlaps with karstic regions. During summer females form nursery colonies where they give birth and rear pups, while in autumn both sexes gather together into hibernation roosts. Roost fidelity has been found in both sexes. R. euryale is considered to be a sedentary species, since the distance between summer and winter roosts is rarely greater than 50 km. Distr
...
ibution of this species in Serbia overlaps with karstic areas in western and eastern Serbia. The aims of this thesis were to gather all available data about species' distribution and to evaluate population trends in Serbia; testing ISSR-PCR method for reliable distinguishing this species from morphologically similar R. blasii. D-loop mitochondrial sequences were used for analyses of genetic diversity, demographic history and phylogeography of the Mediterranean horseshoe bat in the Balkan peninsula. Genetic variability of 12 populations in the central Balkans was analysed using nuclear microsatellites. Genetic differentiation and gene flow among populations from different geographic regions were estimated, and relatedness within different colony types was assessed. In the period from 2012 to 2017, R. euryale was found at 26 localities in Serbia (11 localities for the first time), and now the number of localities counts 73. Several new nursery and hibernation colonies of this species were found, as well as one male summer colony. Only one roost was found in a building, while the rest were in underground sites.
Fakultet:
Univerzitet u Beogradu, Biološki fakultet
Datum odbrane:
27-12-2019
Projekti:
Ključne reči:
Chiroptera / Chiroptera / D-loop / gene flow / isolation by distance / kinship microsatellites / mtDNA / refugium / Rhinolophus euryale / phylogeography / D-petlja / filogeografija / izolacija putem distance / mikrosateliti / mtDNK / refugijum / Rhinolophus euryale / protok gena / srodstvo