Утицај терапије кисеоником под хипербаричним условима на ниво и састав масних киселина у плазми, и регулацију експресије и активности индуцибилне азот-моноксид-синтазе у лимфоцитима пацијената са инсулин-зависним дијабетесом
Effect of hyperbaric oxygen therapy on level and composition of fatty acid in plasma, and regulation of expression and activity of inducible nitric oxide synthase in lymphocytes of patients with insulin-dependent diabetes
Author
Resanović, Ivana
Mentor
Zarić, Božidarka
Committee members
Đorđević, Jelena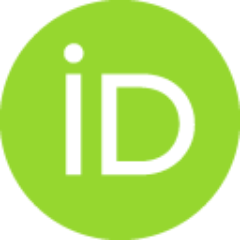 Gluvić, Zoran
Zarić, Božidarka
Đorđević, Jelena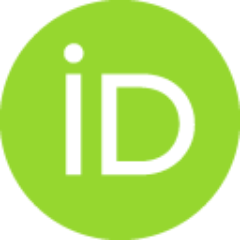 Abstract
Insulin-zavisni dijabetes (IDDM, engl. Insulin-Dependant Diabetes Mellitus) se definiše kao stanje hronične hiperglikemije, odnosno povišne koncentracije glukoze u krvi uzrokovane poremećajem sekrecije hormona insulina. Hiperglikemija doprinosi disfunkciji endotela krvnih sudova, što dovodi do vaskularnih komplikacija i tkivne hipoksije. Uzimajući u obzir da poremećen balans kiseonika u plazmi ima važnu ulogu u patogenezi DM, primena terapije kiseonikom pod hiperbaričnim uslovima (HBK) je preporučena kako bi se usporio razvoj vaskularnih komplikacija. Terapija HBK ostvaruje antiaterogene, antioksidativne i kardioprotektivne efekte utičući na promenu nivoa i sastava masnih kiselina (MK), kao i prenos signala kroz membrane, narušen hiperglikemijom i hipoksijom. Pokazano je da HBK utiče na signalne molekule preko kojih insulin ostvaruje dejstvo, kao što su: supstrat receptora za insulin 1 (IRS-1, engl. Insulin Receptor Substrate), fosfatidilinozitol 3 kinaza (PI3K, engl. Phosphatidylinosi
...
tide 3 Kinase), protein kinaza B (Akt, engl. Protein Kinase B), kinaze regulisane vanćelijskim signalima 1 i 2 (ERK1/2, engl. Extracellular Signal-Regulated Protein Kinases 1 and 2), nuklearni faktor kappa B (NFκB) i inducibilna azot-monoksid-sintaza (iNOS, engl. Inducible Nitric Oxide Synthase), i tako ostvaruje antiinflamatorne efekte kod pacijenata sa DM. U ovoj doktorskoj disertaciji učestvovalo je 28 pacijenata kojima je postavljena dijagnoza IDDM sa vaskularnim komplikacijama. Terapija HBK je podrazumevala izlaganje ispitanika 100% kiseoniku pod pritiskom do 2,4 apsolutnih atmosfera (ATA) u hiperbaričnoj komori u trajanju od jednog sata dnevno, tokom 10 tretmana. Pre početka i nakon tretmana HBK sakupljeni su uzorci krvi ispitanika, iz kojih su izolovani plazma, serum, i limfociti. Iz uzoraka krvi pacijenata mereni su nivo HbA1c, glikemija, koncentracija insulina, lipida, fosfolipida, slobodnih MK (SMK), C-reaktivnog proteina (CRP), azot-monoksida (NO, engl. Nitric Oxide), homocisteina (Hcy), kao i aktivnost arginaze. Primenom metode gasne hromatografije meren je udeo pojedinačnih MK u plazmi...
Insulin-dependent diabetes mellitus (IDDM) is defined as a condition of a chronic hyperglycemia, i.e. elevated blood glucose level caused by impaired secretion of the hormone insulin. Hyperglycemia contributes to endothelial dysfunction, leading to vascular complications and tissue hypoxia. Given that impaired oxygen balance in plasma plays an important role in the pathogenesis of DM, administration of hyperbaric oxygen (HBO) therapy has been recommended to slow the development of vascular complications. HBO therapy exerts anti-atherogenic, antioxidant, and cardioprotective effects by altering the level and composition of plasma fatty acids (FA), thereby promoting signal transduction through the membrane, which is impaired by hyperglycemia and hypoxia. Also, the literature indicates that HBO affects molecules involved in the mechanism of insulin action, such as insulin receptor substrate (IRS-1), phosphatidylinositol 3 kinase (PI3K), protein kinase B (Akt), as well as deactivation of e
...
xtracellular signal-regulated kinases 1 and 2 (ERK1/2), nuclear factor kappa B (NFκB), and inducible nitric oxide synthase (iNOS), thus exerts anti-inflammatory effects in patients with DM. This doctoral dissertation involved 28 patients with diagnosed IDDM and vascular complications. HBO treatment implies therapeutic inhalation of 100% oxygen under elevated pressure up to 2.4 absolute atmospheres in a hyperbaric chamber for one hour per day, during 10 treatments. Blood samples were collected from IDDM patients, and separated into plasma, serum and lymphocytes before starting therapy and after 10 th HBO treatment. Blood samples from IDDM patients were used for the measurement of HbA1c and glycemic levels, the concentration of insulin, lipids, phospholipid, free FA (FFA), C-reactive protein (CRP), nitric oxide (NO), homocysteine (Hcy), as well as for arginase activity. Gas chromatography method was used for measurement of the content of individual FA in plasma...
Faculty:
Универзитет у Београду, Биолошки факултет
Date:
27-12-2019
Projects:
Keywords:
HBK / HBO / DM / vascular complications / FA / iNOS / DM / vaskularne komplikacije / MK / iNOS