Populaciona analiza morfološke varijabilnosti i komparativna genska genealogija šumske kornjače (Testudo hermanni boettgeri)
Population study of morphological variability and comparative gene genealogy of Hermannʹs tortoise (Testudo hermanni boettgeri)
Author
Đurakić, Marko
Mentor
Milankov, Vesna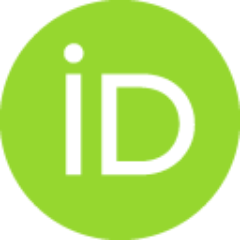 Committee members
Stamenković-Radak, Marina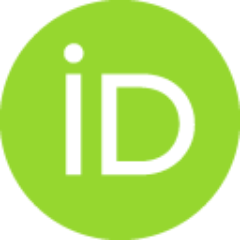 Ivanović, Ana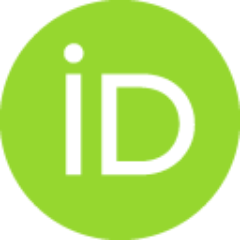 Ludoški, Jasmina

Abstract
Šumska kornjača, Testudo hermanni, je jedna od tri vrste kornjača koja nastanjuje Mediteranski region, hotspot područje sa izrazito visokim procentom endemizma i biološkog diverziteta. Taksonomska pozicija istočne podvrste, T. h. boettgeri, koja nastanjuje područje Balkanskog poluostrva, je predmet dugogodišnjih diskusija i ostalo je nerešeno zbog kompleksnog obrasca varijabilnosti na genetičkom i morfološkom nivou. Nepodudarnost obrazaca varijabilnosti različitih karaktera je karakteristično za inicijalne ili intermedijarne faze divergencije linija (npr. subspecijski nivo), a mogu biti artefakti analitičkih procedura korišćenih u kvantifikovanju fenotipske varijabilnosti. Naime, većina studija zasnovana je na linearnoj morfometriji i univarijantnoj statistici koje su manje informativne u odnosu na preciznost i informativnost geometrijske morfometrije u analizi varijabilnosti veličine i oblika komponenti oklopa kornjača. Primenjujući integrativni pristup prvi put za ovaj takson, analiz
...
irali smo više od 500 jeidnki šumske kornjače sa 32 lokaliteta sa područja Balkana u cilju analize saglasnosti genetičkih i fenotipksih podataka. Genetički podaci (12S rRNK i cytohrom b mtDNK) su korišćeni u filogenetskoj i predeonoj analizi, dok su fenotipski podaci (oblik karapaksa i plastrona) dobijeni upotrebom 2D geometrijske morfometrije. Dva gena imaju neznatno različitu genealogiju, dok je multilokusna analiza bila konzistentna sa interpopulacionom podelom na tri linije T. h. boettgeri: 1) "Zapad", uključuje jedinke uzorkovane duž istočne obale Jadranskog i Jonskog mora; 2) "Peloponez", endemska za poluostrvo Peloponez u Grčkoj; 3) "Istok", uključuje populacije iz centralnog dela Balkana. Rezultati multilokusne genetičke analize su u saglasnosti sa fenotipskim podacima. Nekompletno linijsko sortiranje između tri balkanske linije je praćeno i sa pol'specifičnom divergencijom koja rezultira i divergencijom u obrascu polnog dimorfizma. Rezultati ove studije ukazuju da tri linije verovatno korespondiarju sa subspecijskom podelom, ali dodatne studije u ovom pravcu su svakako neophodne. Konsekvence taksonomske podele imaju i aplikativni značaj u zaštiti šumske kornjače na Bakanu. Programi konzervacije ove vrste na Balkanu bi trebalo da se zasnivaju na detektovanim genetičkim i morfološkim specifičnostima linija koje su predstavljene u ovoj studiji, a ne na važećoj taksonomskoj podeli vrste.
The Hermann's tortoise, Testudo hermanni, is one out of three recognized species of tortoises that inhabit the Mediterranean region of Europe, which is known as the hotspot area with impressive species endemism and natural heritage of utmost importance for conservation. Although two subspecies are currently recognized, the systematic position of the eastern subspecies, T. h. boettgeri, which inhabits the Balkan Peninsula, has been debated but remains unresolved due to inconsistent patterns of variation at genetic and morphological levels. While such inconsistent patterns within and between different traits of organisms are usually observed during the initial or intermediate stages of lineage divergence (e.g. subspecific level), reported discrepancy may stem from analytical procedures that were used to quantify phenotypic variation. Namely, almost all studies have been used linear morphometric and univariate statistics in order to assess size and shape variation of the shell components
...
which has been shown less powerful than geometry oriented morphometric approaches such as geometric morphometrics. By implementing integrative approach for the first time in research of this taxon, we analyzed more than 500 individuals of Hermann's tortoise from 32 localities across the Balkans in order to assess congruence between genetic and phenotypic data. Genetic data (12S rRNA and cytochrome b mtDNK) were analyzed using phylogenetic and landscape genetic approaches while phenotypic data (carapace and plastron shape) were obtained by 2D geometric morphometrics. Two genes showed slightly different genealogy, yet multilocus approach showed low but consistent interpopulation variation separating three major T. h. boettgeri lineages: 1) "West lineage", including individuals sampled along the east coast of Adriatic and Ioannina Sea; 2) "Peloponnese lineage", endemic to Peloponnese in Greece; 3) "East lineage", comprising samples from the continental part of the Balkans. Results from multilocus genetic analysis were corroborated with phenotypic data. Incomplete lineage sorting between three Balkan lineages is followed by sex-specific divergence which in turn influenced the pattern of sexual shape dimorphism between them. Results obtained herewith suggest that three lineages is likely separate subspecies yet additional studies are needed. Regardless of its taxonomic ranking, conservation planning of Hermann's tortoises in the Balkans should be based on genetic and morphological uniqueness reported herewith but not current taxonomy of the species. Geometric morphometrics appeared as a powerful tool in detection of subtle phenotypic variation with unexploited potential in turtle research.
Faculty:
University of Belgrade, Faculty of Biology
Date:
02-12-2019
Projects:
Keywords:
2D geometrijska morfometrija / 2D geometric morphometrics / filogenija / predeona genetika / konzervacija / taksonomija / podvrsta / karapaks / plastron / 12S rRNA / cytb mtDNA / phylogeny / landscape genetics / conservation / taxonomy / subspecies / carapace / plastron / 12S rRNA / cytb mtDNA