Ispitivanje zavisnosti lipidnog sastava plazme i parametara lipidne peroksidacije od stadijuma i dužine trajanja Parkinsonove bolesti i primene terapije
Analysis of plasma lipid composition and lipid peroxidation parameters according to stage and duration of Parkinson's disease and applied therapy disease and applied therapy
Author
Miletić Vukajlović, Jadranka
Mentor
Stefanović, Aleksandra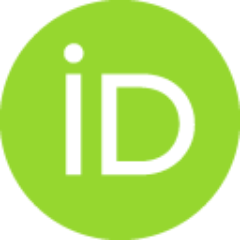 Committee members
Drakulić, Dunja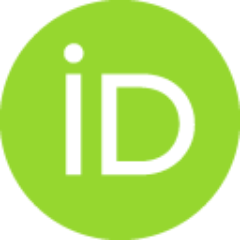 Svetel, Marina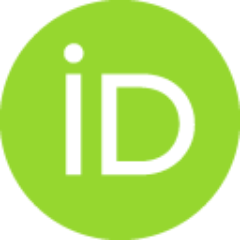 Pejić, Snežana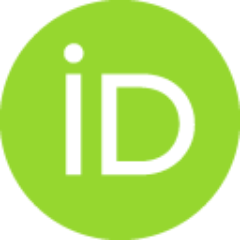 Ilić, Tihomir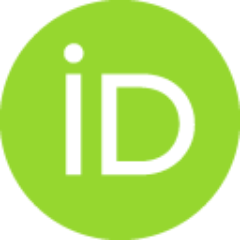 Abstract
Parkinsonova bolest (PB) je hronična neurodegenerativna bolest koja nastaje usled poremećaja multiplih neurotransmitera, između kojih prednjači nedostatak dopamina u delu mozga u kome se nalaze centri za izvođenje voljnih pokreta. Iako je PB predmet mnogobrojnih dugogodišnjih istraživanja, tačna etiopatologija je nepoznata. Pretpostavlja se da je pored različitih faktora, jedan od ključnih uzročnika njenog nastanka i progresije prekomerna produkcija reaktivnih kiseoničnih i azotnih vrsta i narušen kapacitet njihovog uklanjanja koje mogu pokrenuti kaskadu promena i izazivati oštećenja biomolekula, poput proteina i lipida. Cilj ovog istraživanja bio je da se identifikuju potencijalni biomarkeri za evaluaciju stanja pacijenata obolelih od PB praćenjem promena parametara oksidativnog stresa (OS) (prooksidativni-antioksidativni balans (PAB), produkti oksidovane modifikacije proteina (AOPP), 4-hidroksinonenal (HNE), malondialdehid (MDA)), odnosa intenziteta pikova fosfatidilholina (PC) i li
...
zofosfatidilholina (LPC), kao i parametara antioksidativne (AO) zaštite (superoksid dizmutaza (SOD), katalaze (CAT) i glutationa (GSH)) u zavisnosti od kliničko-patoloških karakteristika (pola, starosti, Hoehn i Yahr (H&Y) stadijuma i dužine trajanja bolesti). Takođe, proučavan je i efekat terapije na ispitivane parametre. Studija je obuhvatila ispitanike, kontrole i pacijente sa PB utvrđenom prema dijagnostičkom kriterijumu UK PB Society Brain Bank Research criteria. Promene parametara OS i AO zaštite kod 111 ispitanika (20 kontrola i 91 pacijenta) su praćenje pomoću spektrofotometrijskih metoda i imunoblot tehnikom, dok je lipidni profil kod 35 ispitanika (10 kontrola i 25 pacijenata) određivan MALDI TOF (eng. Matrix Assisted Laser Desorption and Ionization Time Of Flight) masenom spektrometrijom što ujedno predstavlja prvo ispitivanje PC/LPC inteziteta kod pacijenata sa PB. Analiza ispitivanih parametara ukazuje na povećan nivo svih OS parametara, kao i poremećenu AO zaštitu i narušen lipidni profil pacijenata sa PB, ali i na njihovu vezu sa kliničko-patološkim karakteristikama. Sa druge strane, uticaj doze i tipa terapije nije uočen ni na jednom od ispitivanih parametara...
Parkinson's disease (PD) is a chronic neurodegenerative disease assosiated with alteration of multiple neurotransmitters, including dopamine deficiency, in the brain region responsible for voluntary movement. Although PD has been subject of many studies over the years, the underlying etiopathology still remains unknown. PD onset and progression might be a consequence of the overproduction of reactive oxygen and nitrogen species and impaired capacity for their removal that could initiate a cascade of events and induce damage of biomolecules, including proteins and lipids. The aim of current study was to identify potential biomarkers for the evaluation of patients with PD by monitoring changes of oxidative stress (OS) parameters (pro-oxidant-antioxidant balance (PAB), advanced oxidized protein products (AOPP), 4-hydroxynonenal (HNE), malondialdehyde (MDA)), phosphatidylcholine (PC) and lysophosphatidylcholine (LPC) peak intensity ratios, along with antioxidant (AO) defence parameters (s
...
uperoxide dismutase (SOD), catalase (CAT) and glutathione (GSH)) and their relation to clinical and pathological characteristics (such as gender, age at examination, duration of the disease, and Hoehn and Yahr (H&Y) score). Furthermore, the effect of therapy (dose and type) on the examined parameters was also studied. The study included controls and patients with PD determined by the diagnostic criteria of the UK PB Society Brain Bank Research criteria. Changes in parameters of OS and AO defence in 111 subjects (20 controls and 91 patients) were monitored using spectrophotometric methods and immunoblot technique, while the lipid profile in 35 subjects (10 controls and 25 patients) was determined by MALDI TOF (Matrix Assisted Laser Desorption and Ionization Time Of Flight) mass spectrometry which represents the first attempt to investigate PC/LPC intensity ratio in plasma of PD patients. The obtained results revealed the increased levels of investigated OS parameters along with an altered AO defence response and imparied lipid profile of PD patients and their relationship with clinic-pathological characteristics. Moreover, dose and type of therapy had no influence on any investigated parameter...
Faculty:
Универзитет у Београду, Фармацеутски факултет
Date:
23-12-2019
Keywords:
Parkinsonova bolest / Parkinson's disease / parametri oksidativnog stresa i antioksidativne zaštite / odnos intenziteta pikova fosfatidilholina i lizofosfatidilholina / kliničko-patološke karakteristike / levodopa / parameters of oxidative stress and antioxidative defence / phosphatidylcholine/lysophosphatidylcholine intensity ratio / clinico-pathological features / levodopa