Mikro- i nanostrukturirani emulzioni sistemi na bazi polihidroksilnih surfaktanata za isporuku aceklofenaka u/kroz kožu primenom hemijskih pojačivača penetracije i mikroigala
Micro- and nanostructured emulsion systems based on polyhydroxy surfactants for aceclofenac delivery into/through the skin using chemical penetration enhancers and microneedles
Author
Ilić, Tanja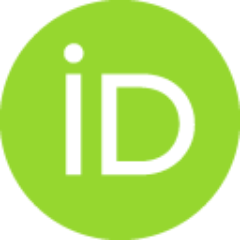 Mentor
Savić, Snežana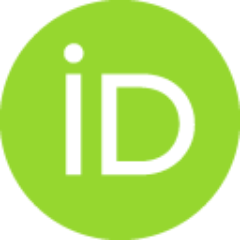 Committee members
Pantelić, Ivana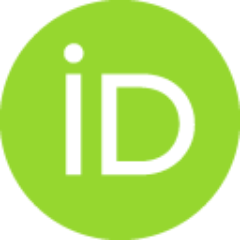 Savić, Miroslav M.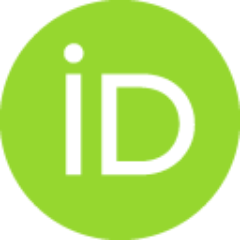 Škiljević, Dušan

Abstract
Imajući na umu ograničenu biološku raspoloţivost i posledično terapijski efekat nesteroidnih antiinflamatornih lekova (NSAIL) primenjenih na koţi, cilj doktorske disertacije bio je razvoj, optimizacija i sveobuhvatna fizičko-hemijska i biofarmaceutska karakterizacija ulje-u-vodi nanoemulzija, kao i konvencionalnih (mikrostrukturiranih) emulzionih sistema (podloga) na bazi prirodnih polihidroksilnih surfaktanata (saharozni estri, alkil poliglukozidni (APG) emulgator) kao nosača za poboljšanu (trans)dermalnu isporuku aceklofenaka (model lekovita supstanca iz grupe NSAIL). Preciznije, cilj je bio da se primenom različitih in vitro i in vivo metoda dobije uvid u uticaj varijacija u sastavu formulacije svakog od tipova odabranih nosača (tradicionalni vs. surfaktanti novije generacije, prisustvo vs. odsustvo hemijskih pojačivača penetracije) na dermalnu raspoloţivost aceklofenaka, kao i da se proceni potencijalni značaj primene naprednih sistema, kao što su nanoemulzije, u odnosu na emulzion
...
e sisteme koji se jednostavno mogu izraditi u uslovima apoteke. Dodatno, posebno značajno je bilo proceniti da li se kombinovanom primenom nanoemulzija i predtretmana koţe čvrstim mikroiglama, kao fizičkim pojačivačima penetracije, moţe obezbediti poboljšana isporuka aceklofenaka u koţu, odnosno, kroz koţu u sistemsku cirkulaciju. Rezultati sprovedenih istraţivanja nedvosmisleno su ukazali da se primenom kombinovanog smeša-proces eksperimentalnog dizajna mogu uspešno izraditi nanoemulzije aceklofenaka zadovoljavajućih fizičko-hemijskih karakteristika, dugoročne stabilnosti i iritacionog profila korišćenjem biokompatibilnih emulgatora, kao što su lecitin iz jajeta i saharozni estri (prevashodno saharoza palmitat). Dalje, rezultati dobijeni in vitro ispitivanjem oslobaĎanja/permeacije kroz sintetsku membranu/koţu uha svinje, kao i primenom in vitro/in vivo tape stripping metode (sve metode najpre su podvrgnute optimizaciji) ukazali su na superiornost razvijenih nanoemulzija u pogledu isporuke aceklofenaka u/kroz koţu u odnosu na ispitivane mikrostrukturirane emulzione sisteme, istovremeno ukazujući na značajnu ulogu sastava smeše surfaktanata upotrebljenih za stabilizaciju nanoemulzija u isporuci aceklofenaka u/kroz koţu (saharozni estri su značajno efikasniji kao hemijski penetracioni inhenseri u odnosu na tradicionalno korišćen polisorbat 80)...
Considering the limited bioavailability and consequently, therapeutic effect of nonsteroidal anti-inflammatory drugs (NSAID) applied on the skin, the aim of present doctoral dissertation was to develop oil-in-water nanoemulsions and conventional (microstructured) emulsions (bases) based on natural polyhydroxy surfactants (sucrose esters, alkyl polyglucoside (APG) emulsifier) as carriers for improved (trans)dermal delivery of aceclofenac (model NSAID) and to comprehensively evaluate their physicochemical and biopharmaceutical properties. Precisely, the present work aimed to evaluate the effect of variations in formulation composition of each selected emulsion system (traditional vs. novel surfactants, presence vs. absence of chemical penetration enhancers) on dermal availability of aceclofenac using different in vitro and in vivo pharmacokinetic-based methods, and thus, to estimate the usefulness of applying the advanced carriers, such as nanoemulsions, compared to the emulsions that ca
...
n be easily prepared in a pharmacy. Additionally, it was interesting to evaluate whether the combined use of developed nanoemulsions and skin pretreatment with solid stainless steel microneedles (as a physical penetration enhancer) may facilitate aceclofenac delivery into the skin, and/or through the skin into the systemic circulation. Obtained results unequivocally indicated that it was possible to prepare, with the aid of combined mixture-process experimental design, aceclofenac-loaded nanoemulsions with satisfying physicochemical properties, long-term stability and skin irritation profile, using biocompatible emulsifiers, such as egg lecithin and sucrose esters (primarily sucrose palmitate). Furthermore, results obtained using in vitro release/skin permeation tests through the synthetic membrane/pig ear skin as well as in vitro/in vivo tape stripping (all submitted through careful optimization) proved the superiority of developed nanoemulsions regarding aceclofenac delivery into/through the skin compared to tested microstructured emulsion systems, simultaneously singling out the surfactant mixture employed for nanoemulsion stabilization as a key factor for efficient aceclofenac delivery into/through the skin (sucrose esters are more efficient as the chemical penetration enhancers than traditionally used polysorbate 80)...
Faculty:
Универзитет у Београду, Фармацеутски факултет
Date:
23-12-2019
Projects:
Keywords:
biokompatibilna nanoemulzija / biocompatible nanoemulsion / podloga za izradu magistralnih lekova / (trans)dermalna isporuka leka / šećerni emulgatori / eksperimentalni dizajn / kritični atributi kvaliteta / in vitro oslobaĎanje / permeacija / koţa uha svinje / (dermo)farmakokinetika / in vitro-in vivo korelacija / "ready-to-use‖ topical vehicle for extemporaneous compounding / (trans)dermal drug delivery / sugar surfactants / experimental design / critical quality attibutes / in vitro release / permeation / porcine ear skin / (dermato)pharmacokinetics / in vitro-in vivo correlation