Procena efektivnosti fetalne ehokardiografije prvog i ranog drugog trimestra trudnoće u otkrivanju urođenih srčanih mana
Estimation for fetal echocardiography at first and early second trimester of pregnancy
Author
Dmitrović, Aleksandar
Mentor
Gojnić Dugalić, Miroslava
Committee members
Jurišić, Aleksandar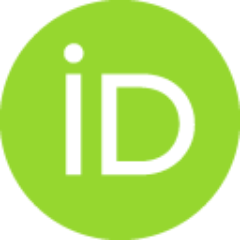 Kastratović-Kotlica, Biljana
Milinčić, Nemanja

Abstract
mana (USM) ultrazvukom (konveksna, linearna, vaginalna sonda) od 12 - te do 13 + 6 nedelje gestacije. Materijal i metodi: 136 fetusa je pregledano u pregledano u prvom trimestru trudnoće na UZ aparatu Toshiba primenom linearne sonde (L 12 - 5 MHz), konveksne sonde (C 5 – 2 MHz) i endovaginalne (EV 8 - 4 MHz) sonde u periodu od četiri godine. Fetalno srce je procenjivano koristeći odgovarajući softver uz broadbend sonde i Color Dopler, sono CT, HD Zoom tehnologije. Pregled je rađen od strane tri iskusna sonografera. Procena morfologije srca proveravana je na četvorošupljinskom preseku (situs pretkomora i komora, prisustvo ostijum primuma, ulaznog septuma) uz prikazivanje položaja aorte (LVOT - left ventricular outflow tract) i plućne arterije (RVOT- right ventricular outflow tract) i njihov odnos, procena velikih krvnih sudova kroz vaskularnu peteljku (3VV - three vessel view) i dobijanje aortnog (AA- aortic arch) i duktalnog luka (DA - ductal arch). Korišćenjem kolor Doplera (CD) vršić
...
e se procena dijastolnog punjenja (separacije E i A talasa) desne (RV) i leve (LV) komore, procena postojanja eventualnog retrogradnog protoka na nivou atrio - ventrikularnih valvula (AV), prikaz LVOT i RVOT, 3 VV, AA, DA. Obavezna je bila i procena otpora proticanja krvi (Pi indexa) kroz ductus venosus (DV). Rezultati: Mogućnost identifikacije fetusa povišenog rizika za anomalije fetalnog srca kombinovanjem nuhalne translucence (NT), Doplera duktus venozusa (DV) i trikuspidne regurgitacije. U grupi nisko rizičnih pacijenata pronađena je 1 (1%) pacijentkinja sa kongenitalnom srčanom manom ploda dok je u visoko rizičnoj grupi bilo 2 fetusa (6%). Prenatalna invazivna dijagnostika je rađena u svim slučajevima fetusa sa anomalijama fetalnog srca. Od registrovanih tri fetusa sa anomalijama fetalnog srca jedan (33,3%) fetus sa anomalijama fetalnog srca je imao hromozomske anomalije. Zaključak: Fetalna ehosonografija prvog i ranog drugog trimestra omogućava ranije prepoznavanje hromozomopatija grupe visoko rizičnih pacijenata.
To estimate the value of scans obtained by different (linear, convex and vaginal) probes in assessment of fetal heart structures in the first trimester of pregnancy. Materials and Methods: 136 fetuses were examined in the first trimester of pregnancy on Toshiba ultrasound using convex (C 5 – 2 MHz), endovaginal (EV 8 – 4 MHz) and linear transducers (L 12 – 5 MHz) during the period of four years. Fetal heart was evaluated using appropriate software with broad-band transducers and color Doppler, Sono CT and HD Zoom technologies. The scan was performed by three experienced physicians. Fetal evaluation was based on: left and right ventricle morphology; AV valves position and existence of primal ostium; relationship of LVOT and RVOT and great vessels on 3VV and estimation of ductal and aortic arch. Results: Several developments, one being the ability to indentify fetuses at risk for cardiac defects combining nuchal translucency (NT), ductus venosus (DV) Doppler and evaluation of tricuspid r
...
egurgitation, have prompted reconsideration of the role of the first trimester prognostic factor of fetus evaluation. In low-risk pregnancies group 1 (1%) fetuses were found to have CHD, and in high-risk pregnancies the number of fetuses with CHD was 2 (6%). Genetic amniocentesis or NIPT test was performed in all fetuses with CHD. One (33,3%) fetuses with CHD were found to have chromosomal anomalies. Conclusion: Using first trimester fetal ehosonography, make a step further in earlier recognition of chromosomopathies in high risk groups.
Faculty:
Универзитет у Београду, Медицински факултет
Date:
28-11-2019
Keywords:
hromozomopatije / chromosomopathies / first trimester / early diagnosis / fetal echocardiography / cardiac defects / prvi trimestar / rana dijagnoza / fetalna ehokardiografija / anomalije fetalnog srca