Značaj određivanja prediktivnih faktora za prisustvo limfonodalnih metastaza kod papilarnog tiroidnog mikrokarcinoma
The significance of predictive factors for presence of lymph node metastases in papillary thyroid microcarcinomas
Doktorand
Goran, Merima
Mentor
Džodić, Radan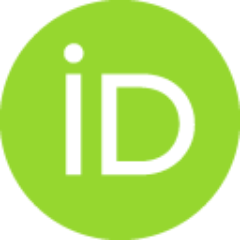 Članovi komisije
Pekmezović, Tatjana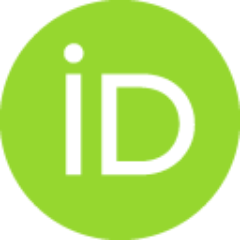 Tatić, Svetislav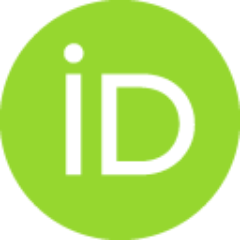 Šipetić-Grujičić, Sandra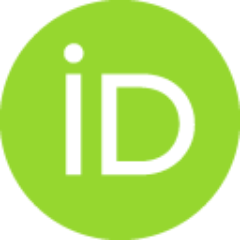 Živaljević, Vladan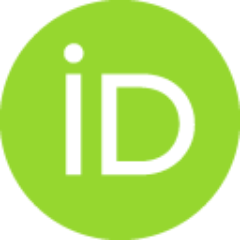 Sažetak
ili manji. Njihova učestalost je poslednjih godina u porastu, i čine čak 50% svih papilarnih karcinoma. Oni predstavljaju heterogenu grupu tumora različitog biološkog ponašanja, a u istu grupu su svrstani samo na osnovu veličine. Njihov klinički tok može biti indolentan, ali i agresivan sa pojavom lokoregionalnih limfonodalnih metastaza (LNM), ali i udaljenih metastaza. Zato se i tretman koji predlažu različiti autori za ove tumore razlikuje, i kreće se od aktivnog nadzora pa to totalne tiroidektomije sa disekcijom vrata. Cilj: Cilj ovog istraživanja je da se utvrde faktori koji povećavaju verovatnoću pojave LNM kod PTMC putem ispitivanja njihove učestalosti i povezanosti sa demografskim, kliničkim i patohistološkim karakteristikama. Materijal i metode: U studiju je uključeno 257 pacijenata sa patohistološki dokazanim PTMC, koji su operisani na Institutu za onkologiju i radiologiju Srbije, u periodu od januara 2004. do decembra 2016. godine. U studiju su uključeni i incident
...
ni PTMC nađeni na definitivnom histopatološkom pregledu kod kojih su proveravani limfni nodusi lateralne regije vrata, i klinički evidentni PTMC. Kod svih intraoperativno dokazanih PTMC urađena je totalna tiroidektomija, profilaktička ili terapijska centralna disekcija vrata i provera sentinel limfnih nodusa lateralne regije vrata kod klinički N0 pacijenata ili disekcija lateralne regije vrata kod klinički N1b pacijenata. U studiju nisu uključeni pacijenti sa PTMC kod kojih nisu proveravani limfni nodusi. Za opis parametara korišćene su deskriptivne metode, za testiranje razlike između grupa odgovarajući parametarski i neparametarski tetstovi, a za ispitivanje prediktivnih faktora logistička regresiona analiza. Rezultati: LNM su bile prisutne kod ukupno 33.07% pacijenata, od toga 26.85% u centralnoj regiji vrata a 19.84% u lateralnoj regiji vrata. LNM i u centralnoj i u lateralnoj regiji vrata imalo je 13.62% pacijenata, a samo u centralnoj pN1a 13.23%...
Papillary thyroid microcarcinomas (PTMCs) are, by definition, papillary thyroid carcinoma that measure 1 cm or less. Incidence of PTMC has increased in recent years, comprising almost 50% of all papillary carcinomas. They represent a heterogeneous group of tumors of different biological behaviors, and they are classified in the same group only on the basis of size. Their clinical course may be indolent or aggressive with the occurrence of locoregional lymph node metastases (LNMs) and distant metastases. Therefore, the treatment that various authors propose for these tumors is different, and ranges from active surveillance to total thyroidectomy with neck dissection. Aim: The aim of this study was to identify factors that increase the occurrence of LNM in PTMC by investigation of their frequency and association with demographic, clinical and histopathological characteristics. Material and method: The study included 257 patients with pathohistologically proven PTMC, who were
...
operated at the Institute of Oncology and Radiology of Serbia, from January 2004 to December 2016. In the study were included incidental PTMCs which have been found on definitive histopathological examination and clinically evident PTMC in which sampling of lateral lymph nodes has been performed. In all intraoperatively proven PTMC, total thyroidectomy, prophylactic or therapeutic central neck dissection were performed, as well as, sentinel lymph node biopsy in clinically N0 patients or dissection in clinically N1b patients. The study did not include patients with PTMC in whom lymph nodes were not analyzed. Descriptive methods were used to describe parameters. For testing differences between groups we used appropriate parametric and nonparametric tetsts, and for the analysis of predictive factors we used logistic regression analysis...
Fakultet:
Универзитет у Београду, Медицински факултет
Datum odbrane:
24-09-2019
Ključne reči:
papilarni mikrokarcinom štitaste žlezde / papillary thyroid microcarcinoma / predictive factors / sentinel lymph nodes / multifocallity / bilaterallity / capsular invasion / prediktivni faktori / sentinel limfni nodusi / multifokalnost / bilateralnost / kapsularna invazija