Farmaceutski razvoj tableta sa pulsnim oslobađanjem karvedilola tehnikama elektropredenja i oblaganja kompresijom
Pharmaceutical development of pulsatile release carvedilol tablets using electrospinning and compresion coating techniques
Author
Lavrič, Olivera
Mentor
Ibrić, Svetlana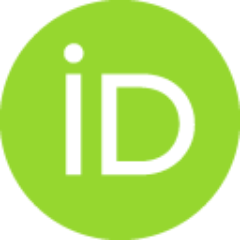 Committee members
Đuriš, Jelena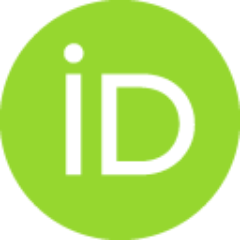 Radojević, Vesna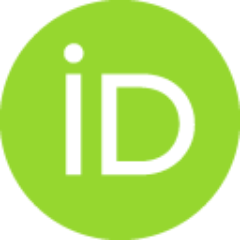 Abstract
Cilj ovog istraživanja bio je razvoj tableta sa pulsnim oslobađanjem karvedilola, pogodnih za korišćenje u hronoterapiji, korišćenjem tehnika elektropredenja i oblaganja kompresijom. Istraživanje se sastojalo iz četiri dela. U prvom delu istraživanja vršeno je ispitivanje stepena mešanja karvedilola i Soluplus® polimera korišćenjem dve metode. Najpre, određivanjem razlike ukupnih parametara rastvorljivosti ove dve komponente, a potom i određivanjem Flory-Huggins interakcionog parametra. Parcijalni i ukupni parametar rastvorljivosti karvedilola dobijeni su Stefanis-Panayiotou metodom, a potom je određena razlika ukupnog parametra rastvorljivosti karvedilola i polimera. Izračunata vrednost iznosila je 5,1 MPa1/2, i ukazala je da u sistemu ove dve komponente najverovatnije dolazi do mešanja. Rezultati druge metode, tj. određena vrednost interakcionog parametra, koja je iznosila - 2,3054; ukazala je na veliku verovatnoću da se karvedilol i Soluplus® mešaju. U drugoj fazi eksperimentalnog i
...
straživanja vršen je razvoj formulacije nanovlakana Soluplus®-a tehnikom elektropredenja. Određen je region rastvorljivosti za polimer Soluplus® na ternernom grafiku, koristeći frakcione parametre rastvorljivosti odabranih rastvarača. Potom su rastvarači iz definisanog regiona rastvorljivosti kategorisani na osnovu njihove dielektrične konstante, kao i sa aspekta mogućnosti rastvaranja karvedilola, u cilju procene njihove pogodnosti za proces elektropredenja. U preliminarnoj fazi, izvršeno je elektropredenje Soluplus®-a u različitim rastvaračima, gde je na osnovu posmatranja morfologije dobijenih vlakana pod optičkim mikroskopom, kao i na osnovu stabilnosti procesa (pojavom Taylor-ove kupe), definisan optimalan rastvarač za dobijanje nanovlakana Soluplus®-a impregniranih karvedilolom. Definisane su formulacije sa različitim udelom karvedilola (5-50% m/m u odnosu na suvu masu vlakana) u 20% rastvoru Soluplus®-a, u smeši rastvarača aceton-hloroform (90:10 (m/m)), i izvršena je karakterizacija dobijenih nanovlakana. Rezultati su pokazali da je procenat inkorporiranog karvedilola u vlaknima bio od 84 do 93%. Skenirajuća elektronska mikroskopija je pokazala da su dobijena vlakna uniformne, glatke strukture, pri čemu se sa povećanjem udela karvedilola smanjuje broj proširenja na vlaknima. Pokazano je da nema kristala karvedilola na površini vlakana, čime je pretpostavljeno da je inkorporiran u vlakna, a diferencijalna skenirajuća kalorimetrija je ukazala na odsustvo kristalnog oblika karvedilola u svim formulacijama. Infracrvena spektroskopija sa Furijeovom transformacijom je pokazala odsustvo karakterističnih pikova karvedilola u nanovaknima. Brzina rastvaranja karvedilola iz nanovlakana bila je veća u odnosu na kristalni oblik čiste supstance (karvedilola). U trećoj fazi eksperimentalnog istraživanja cilj je bio razvoj formulacija tableta sa trenutnim oslobađanjem karvedilola koršćenjem direktne kompresije. Ispitivano je postojanje razlike u brzini rastvaranja karvedilola između tableta koje su sadržale konvencionalne ekscipijense i tableta dobijenih kompresijom nanovlakana Soluplus®-a impregniranih karvedilolom. Brzina rastvaranja karvedilola se značajno razlikovala samo u prvih 15 minuta...
The aim of this work was the development of tablets with pulse release profile of carvedilol, suitable for chronotherapy. Electrospinning and compression coating were used in the preparation of tablets. The research activities were divided in four parts. In the first part, the degree of miscibility of carvedilol with polymers was studied using two methods. Using the first method, the difference of total solubility parameters of the two components of mixture was determined, while for the second method, the calculation of Flory-Huggins interaction parameter was made. Partial and total solubility parameters of carvedilol were calculated according to the method developed by Stefanis-Panayiotou which was followed by calculating the difference of total solubility parameters of carvedilol and polymer. The calculated value was 5.1MPa1/2 suggesting that mixing of the two components would most likely occur. The determination of Flory-Huggins interaction parameter resulted in the value of interac
...
tion parameter of -2.3054, implying, with high likelihood, that carvedilol and Soluplus® would form a mixture. In the second part of research activities Soluplus® nanofibers were developed using electrospinning technique. The solubility region of Soluplus® polymer in selected solvents was determined by using ternary diagram constructed by employing fractional solubility parameters. Solvents from the defined solubility region were then categorized according to their dielectric constants as well as their ability to dissolve carvedilol in order to evaluate their suitability for the electrospinning process. In the preliminary steps, Soluplus® was dissolved in different selected solvents and then electrospinned. Process stability, assessed by observing the occurrence (or absence) of Taylor cone, and the resulting fiber morphology, assessed by optical microscopy, were used to define the optimal solvent for Soluplus® nanofibers with impregnated carvedilol. 20% solutions of Soluplus® in a mixture of acetone-chlorophorm (90:10 (m/m)) with added carvedilol (5- 50% of total dry mass) were electrosprayed and the resulting nanofibers subsequently characterized. Encapsulation efficiency of carvedilol in Soluplus® nanofibers was found to be 84% to 93%. Scanning electron microscopy of electrospun samples revealed uniform nanofibers with smooth surfaces, where increasing mass percentage of carvedilol decreased the number and occurrence of beads. Absence of crystalline particles of carvedilol on the surface of nanofibers implied full incorporation into nanofibers while the results of differential scanning calorimetry revealed the absence of crystalline carvedilol for all formulation. Spectra of nanofibers measured by infrared spectroscopy (with fast Fourirer transform) revealed absence of characteristic peaks of carvedilol. Dissolution rate Soluplus® nanofibers with carvedilol was higher relative to the crystalline form of pure carvedilol. In the third part, the goal was the development of tablet formulation with instant release of carvedilol prepared by direct compression. Dissolution rates of carvedilol from tablets prepared from conventional excipients were compared to those determined for tablets prepared by compressing Soluplus® nanofibers with carvedilol.
Faculty:
Универзитет у Београду, Фармацеутски факултет
Date:
28-10-2019
Projects:
Keywords:
karvedilol / carvedilol / miscibility / electrospinning / compression coating technique / pulsatile release / stepen mešanja / elektropredenje / oblaganje kompresijom / pulsno oslobađanje.