Sinteza, karakterizacija i primena adsorbenata na bazi magnetita za uklanjanje fosfata iz vode
Synthesis, characterization and application of magnetite-based adsorbents for the phosphate removal from water
Author
Savić, Andrija B.
Mentor
Petrović, Rada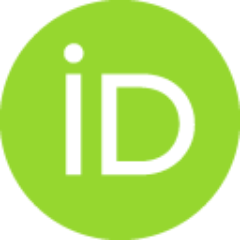 Committee members
Živković, Ljiljana S.
Janaćković, Đorđe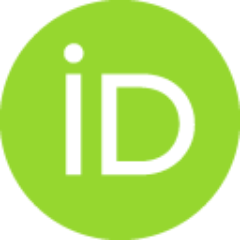 Lazarević, Slavica
Janković-Častvan, Ivona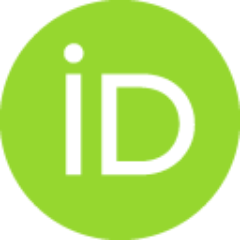 Abstract
Predmet istraživanja ove doktorske disertacije je sinteza i karakterizacija adsorbenata na bazi magnetita i ispitivanje njihovih adsorptivnih karakteristika za uklanjanje fosfatnih jona iz vode. Sintetisani su nanočestični prahovi magnetita, kompoziti magnetita i ugljeničnog kriogela i modifikovan je prirodni filtracioni materijal na bazi silicijum-dioksida (tuf) oblaganjem nanočesticama magnetita. Hidrotermalna sinteza uz dodatak polietilen glikola (PEG) pokazala se kao pogodan metod za dobijanje mezoporoznog magnetita velikog kapaciteta uklanjanja fosfata i potencijala za magnetnu separaciju i ponovno korišćenje. Prahovi magnetita sintetisani su bez PEG-a i u prisustvu PEG 400 i 20.000 pri različitim odnosima PEG/voda. Analizirana je kristalna struktura, morfologija, magnetne, teksturalne i kiselo-bazne osobine dobijenih prahova. Uloga PEG-a je bila ključna za formiranje pora, a odnos PEG/voda je bio glavni faktor za povećanje specifične površine i mezoporoznosti magnetita. Na poveća
...
nje adsorpcionog kapaciteta za fosfate uticalo je povećanje specifične površine i zapremine pora. Najbolji rezultati su postignuti korišćenjem PEG 20.000, pri odnosu PEG/voda = 3:1. Mezoporozni prah magnetita (prečnika najzastupljenijih pora 11 nm), čestica nano veličina (<10 nm) bio je 9 puta efikasniji od neporoznog praha dobijenog sintezom bez korišćenja PEG-a (maksimalni adsorpcioni kapacitet po Langmuir-u, qm = 26,2 prema 3,0 mg/g). Zavisnost adsorpcije od pH vrednosti rastvora, bila je u skladu sa promenama zeta potencijala magnetita. Pomeranje izoelektrične tačke i tačke nultog naelektrisanja u suprotnim smerovima potvrdilo je specifičnu adsorpciju fosfata na magnetitu putem zamene površinskih hidroksilnih i sulfatnih grupa. Kompoziti magnetit/ugljenični kriogel su sintetisani u cilju dobijanja adsorbenta za istovremenu adsorpciju organskih supstanci i fosfata. Ispitan je uticaj oksidacije kriogela i dodatka hlorovodonične kiseline u rastvor gvožđe(II) i gvožđe(III) jona, pre ko-precipitacije, na adsorpcioni kapacitet kompozita za fosfatne jone. Najbolji rezultati u uklanjanju fosfata su postignuti sa kompozitom sintetisanim sa oksidisanim kriogelom i dodatkom HCl. Prirodni filtracioni materijal tuf (granulacije 0,6-1,9 mm) modifikovan je oblaganjem nanočesticama magnetita. Modifikacija je uticala na povećanje poroznosti, dok je specifična površina uvećana za 35%. Šaržni eksperimenti su pokazali da je tuf modifikovan magnetitom (MMT) 4-5 puta efikasniji u uklanjanju fosfata od nemodifikovanog tufa. Maksimalni adsorpcioni kapaciteti na osnovu Langmuir-ovog modela iznosili su 0,45 i 1,91 mg/g za tuf i MMT, redom. Unutarčestični kinetički model se pokazao kao najpodesniji za opisivanje adsorpcije fosfata na MMT. Rezultati adsorpcije u koloni su potvrdili rezultate ispitivanja u šaržnim uslovima, pri čemu je efikasnost adsorbenta MMT bila 6 puta veća nego nemodifikovanog tufa.
The aim of this study was the synthesis and characterization of magnetite-based adsorbents and the investigation of their adsorptive properties for the phosphate removal from water. The nanoparticulate magnetite powders, magnetite composites based on carbon cryogel were synthesized and the natural filtration material, silica-based tuff, was modified by coating with magnetite nanoparticles. Poly(ethylene) glycol (PEG)-assisted hydrothermal synthesis proved as a convenient route for fabrication of mesoporous magnetite with enhanced capacity for phosphate removal, excellent potential for magnetic separation and good reusability. Powders were synthesized in PEG-free or - assisted conditions (PEGs 400 and 20,000 at varied PEG/water ratio), and characterized in terms of crystalline structure, magnetic, morphological, textural, and acid–base properties. PEG acted as a powerful pore-forming agent, the PEG/water ratio being the key factor in developing the surface area and mesoporosity of magne
...
tite. Uptake capacity for phosphates increased with an increase in surface area and pore volume. PEG 20,000 at a PEG/water ratio of 3:1 gave the best result. This mesoporous (the maximum of the pore size distribution 11 nm), nano-scale (<10 nm) magnetite was ca. 9 times more efficient than nonporous micrometric powder derived from PEG-free synthesis (Langmuir maximum capacity, qm = 26.2 vs. 3.0 mg/g). The adsorption was pH-dependent, in accord with variations in zeta potential of magnetite. Opposite shifts of isoelectric point and point of zero charge confirmed specific adsorption of phosphates at water/magnetite interface which proceeded via replacement of surface hydroxyls and sulfates. The magnetite /carbon cryogel composites were synthesized in order to improve the already existing properties for adsorption of organic pollutants with a new possibility of application for phosphate removal. The addition of hydrochloric acid in the solution of iron (II) and iron (III) ions, as well as the effect of surface oxidation of cryogel on the adsorption capacity of obtained composites were investigated. The best phosphate adsorption results were achieved with magnetite composite synthesized with oxidized cryogel and HCl addition. Natural filtration material tuff (0.6-1.9 mm grain fraction) was modified by coating with nano-sized magnetite. This modification changed pore structure and specific surface area. Specific surface area was increased by cca 35%. Batch experiments proved that magnetite modified tuff (MMT) was 4-5 times more efficient in removal of phosphates than tuff before modifying. The maximum adsorption capacities of phosphate obtained by the Langmuir equation were 0.45 and 1.91 mg g-1 for tuff and MMT, respectively. The intra-particle diffusion model was the most suitable for describing the adsorption process of phosphate onto MMT. Fixed-bed column data corroborated batch results, i.e. MMT was 6 times superior in phosphate adsorption than tuff.
Faculty:
Универзитет у Београду, Технолошко-металуршки факултет
Date:
10-10-2019
Keywords:
magnetit / magnetite / phosphate / tuff / batch adsorption / column adsorption / modification / adsorption capacity / surface area / mesoporosity / fosfati / tuf / šaržna adsorpcija / adsorpcija u koloni / modifikacija / adsorpcioni kapacitet / specifična površina / mezoporoznost