Mehanizmi delovanja odabranih flavonoida, terpena i nitratnih estara heterocikličnih jedinjenja na izolate Candida albicans iz usne duplje čoveka
Mechanisms by which selected flavonoids, terpenes and nitrate esters of heterocyclic compounds exert activity towards Candida albicans strains isolated from the human oral cavity
Author
Ivanov, Marija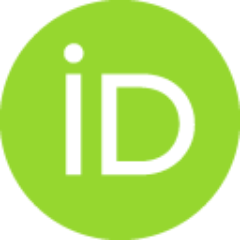 Mentor
Glamočlija, Jasmina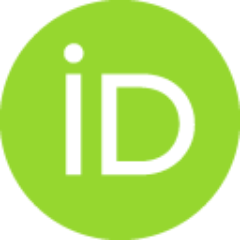 Committee members
Lozo, Jelena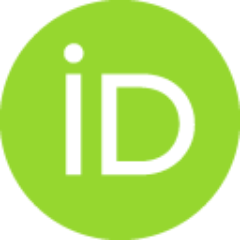 Soković, Marina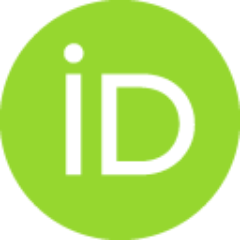 Abstract
Vrsta Candida albicans jedan je od najčešćih uzročnika gljivičnih infekcija ljudi. U okviru ove doktorske disertacije ispitivani su mehanizmi antifungalnog delovanja 9 flavonoida (apigenin, apigetrin, astragalin, kvercetin, kvercitrin, izokvercitrin, rutin, luteolin i viteksin), 2 terpena (kamfor i eukaliptol) i 4 nitratna estra heterocikličnih jedinjenja (N-(2-nitrooksietil)-1Η-indol-2-karboksamid (MK55), Ν-(2-nitroksietil)-hinolin-2-karboksamid (MK56), Ν-(2-nitroksietil)-6-(piperidin-1-il)-9H-purin acetamid (MK94), 5΄-Ο-nitro adenozin (MK129)). Najbolju antifungalnu aktivnost ispoljili su nitratni estri heterocikličnih jedinjenja. U smanjenju razvoja virulentnosti ove gljive, nastanku biofilma i formiranju hifalnih ćelija, istakla se aktivnost flavonoida, posebno apigetrina, apigenina i izokvercitrina. Razvoj antifungalne rezistencije C. albicans povezan je sa povećanjem aktivnosti efluks pumpi kodiranih genima MDR1, CDR1 i CDR2. Promene u ekspresiji ovih gena zabeležene su nakon tre
...
tmana astragalinom i apigeninom (smanjenje ekspresije CDR1), kamforom (povećanje ekspresije CDR1, smanjenje ekspresije CDR2) i eukaliptolom (povećanje ekspresije CDR1 i CDR2), ukazujući na potencijalna korisna svojstva flavonoida, ali i moguće neželjene posledice primene testiranih terpena. Rezistencija je povezana i sa povećanom ekspresijom ERG11, gena koji kodira protein lanosterol 14α-demetilazu (CYP51), ciljno mesto azolnih lekova. Izokvercitrin i MK94 izazivaju neželjeno povećanje, dok MK55 redukuje nivo ekspresije ovog gena. Mehanizam antifungalnog delovanja MK55 obuhvata i inhibiciju fungalnog proteina CYP51. Narušavanje integriteta ćelijske membrane, kao potencijalnog mehanizma delovanja, potvrđeno je za apigenin, apigetrin i astragalin. Upotreba MK55, MK94, apigenina, apigetrina, rutina, kvercetina, kvercitrina, izokvercitrina, luteolina i kamfora može se smatrati bezbednom, dok se eukaliptol zbog svog citotoksičnog efekta prema ćelijama jetre ne preporučuje za potencijalnu primenu u antifungalnoj terapiji.
Candida albicans is among the most common human fungal pathogens. Mode of antifungal action has been tested for 9 flavonoids (apigenin, apigetrin, astragalin, quercetin, quercitrin, isoquercitrin, rutin, luteolin and vitexin), 2 terpens (camphor and eucalyptol) and 4 nitrate esters of heterocyclic compounds (N-(2-nitooxyethyl)-1Η-indol-2-carboxamide (MK55), Ν-(2-nitrooxyethyl)-quinoline-2-carboxamide (MK56), Ν-(2-nitrooxyethyl)-6-(piperidin-1-yl)-9H-purine acetamide (MK94), 5΄-Ο-nitroadenosine (MK129)). The most prominent anticandidal activity has been proven for nitrate esters of heterocyclic compounds. Significant activity of flavonoids, especially apigetrin, apigenin and isoquercitrin, could be noticed in reducing fungal virulence, biofilm formation and hyphal growth. Resistance to antifungal therapy is linked to increased activity of C. albicans efflux pumps encoded by MDR1, CDR1 and CDR2. Disturbance in expression levels of these genes has been observed after treatment with astrag
...
alin and apigenin (decreased CDR1 expression), camphor (increased CDR1 and decreased CDR2 expression) and eucalyptol (increased CDR1 and CDR2 expression levels), suggesting possible beneficial antimicrobial effects of flavonoids as well as potential harmful consequences of selected terpenes application. Antifungal resistance is also linked to increased expression of ERG11, gene encoding for lanosterol 14α-demethylase (CYP51), target protein for azole antifungals. Treatment with isoquercitrin and MK94 led to increased expression of this gene, while treatment with MK55 reduced it. Mode of action for MK55 involves inhibition of CYP51 enzyme. Damage of fungal cell membrane as a potential mechanism of antifungal activity has been observed for apigenin, apigetrin and astragalin. Application of MK55, MK94, apigenin, apigetrin, rutin, quercetin, quercitrin, isoquercitrin, luteolin and camphor could be considered safe, based on the results of their cytotoxicity towards the liver cell line, while eucalyptol should be used with serious precaution.
Faculty:
Универзитет у Београду, Биолошки факултет
Date:
30-09-2019
Projects:
Keywords:
flavonoidi / flavonoids / terpenes / heterocyclic compounds / antifungal activity / Candida albicans / terpeni / heterociklična jedinjenja / antifungalna aktivnost / Candida albicans