Zapisi iz autobiografske bašte - višemedijska prostorna instalacija
Author
Шуковић, Иван
Mentor
Антонијевић, Радош
Committee members
Павловић, Миливој
Шуица, Никола
Карановић, Бранимир
Тубић, Љиљана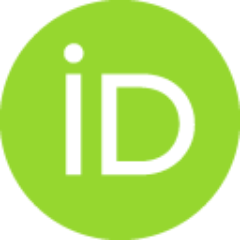 Abstract
Projekat Zapisi iz autobiografske bašte predstavlja višemedijski umjetnički rad čiji je predmet analiza autobiografske i socijalne rekonstrukcije djetinjstva, zasnovane na tumačenju fenomena prošlosti i aktuelnog konteksta kroz prožimanje različitih slojeva vremena. Porodični album autentični je izvor za vizuelno proučavanje, a fotografija se kao glavni medij kombinuje sa elementima botanike, audio i vizuelnim zapisima. Ova disertacija bavi se analizom u kojoj je višemedijski koncept prisutan kroz istraživački pristup prethodnim etapama familijarnog identiteta. Zasnovani na arhivskoj umjetnosti, ambijentalnoj i bio-estetici Zapisi iz autobiografske bašte koriste narative "odsustva" i "prisustva", postavljajući tako sadržaj djela u specifičnu poetiku. Projekat je primarno određen vizuelno-prostornom formom i upotpunjen raspoloživom građom, u kojoj se razlikovanjem prošlosti i sadašnjosti, formiraju nove granice privatnih istorija. Paralelno sa promjenljivom dinamikom u umjetničkom istr
...
aživačkom procesu, prošlost se kreće kroz poznate predjele - prisustvo i one koji nisu postojali u prethodnom iskustvu - odsustvo. Zato Zapisi u teorijskom, odnosno formalno-tehničkom smislu, otvaraju pitanje višemedijskog aspekta upotrebom arhivskog materijala koji se prepoznaje u odnosu fotografije, teksta i zvučnih komponenti, ali i u kombinaciji analognih i digitalnih medija. Umjetnički rad je ambijentalnog karaktera istraživačko-analitičke preokupacije i koncentriše se na reinterpretaciju i transformaciju postojećeg medija u novi konceptualni ambijent. Narativi su u službi preispitivanja ponovo aranžirane fotografske građe u kojoj mnogostruki sadržaji doprinose da Zapisi iz autobiografske bašte dožive nove percepcije i interpretacije porodičnog arhiva. Zapisi skiciraju istoriju porodične fotografije i istražuju kako objekti mogu biti tretirani kao ideja, paradigma i metafora, a ne isključivo kao opipljiv predmet. Rad pokušava da racionalizuje kategorizacije portreta prema biljnim vrstama, fokusirajući se na porijeklo, razvoj i mnoštvo karakteristika koje mogu značiti prožetost drugim.
The project Notes From an Autobiographical Garden is a multimedia artwork aiming to analyze autobiographical and social reconstructions of childhood through reinterpretation of the phenomenon of the past in its current context, weaving together various layers of time. The family photo album is the authentic source used in this visual analysis, where photography as the primary medium is being juxtaposed with the elements of botany and audio and visual recordings. This dissertation presents an analysis in which the concept of multimedia is introduced in the form of an investigative approach to different family identities from the past. As archival art based on ambiental and bio-aesthetics, the Notes From an Autobiographical Garden make use of the narratives of "absence" and "presence", thus locating the content of the artwork within the framework of its specific poetics. Te project is distinguished primarily by its visual and spatial form, complemented by available materials which differ
...
entiate between the present and past, thus establishing new demarcation lines within private histories. In parallel with the evolving dynamics of the artistic research process, the past moves through various familiar spaces – presence, and those absent from the experience of the past – absence. Therefore, in theoretical, as well as formal and technical sense, through use of archival materials this work tackles the issue of multimedia and its aspects, evident in the relations between photography, text and sound, as well as the combination of analog and digital media. The charactrer of this artwork is ambiental, its disposition investigative and analytical, focusing on reinterpretation of the existing medium and its transformation into a new conceptual ambiance. The narratives serve the purpose of reexamining the rearranged photographic materials, so that manifold contents on display allow the Notes From an Autobiographical Garden to generate an experience of new perceptions and interpretations of the family archive. The Notes offer a sketch of the history of family photography and examine how these specific objects can be approached as an idea, a paradigm or metaphor, instead of just being treated as tangible physical artifacts. The work aims to provide a rationale for categorization of portraits following topology of plant species, focusing on the origins, developments and multitudes of features that may be seen as the process of permeation by the Other.
Faculty:
Универзитет уметности у Београду, Интердисциплинарне студије Универзитета уметности
Date:
26-12-2019
Keywords:
djetinjstvo / childhood / fotografija / botanika / arhiv / memorija / prisustvo - odsustvo / umjetnička instalacija / photography / botany / archive / memory / presence - absence / art installation