Zemljišna banka semena korovskih biljaka u vinogradima intenzivnog i ekstenzivnog načina gajenja
Soil weed seed banks in vineyards established by intensive and extensive cultivation methods
Author
Blagojević, Milan
Mentor
Konstantinović, Bojan
Committee members
Nikolić, Ljiljana
Anačkov, Goran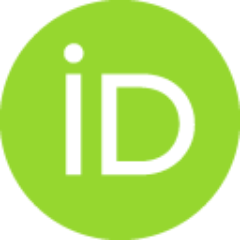 Abstract
Korovi su posebna grupa biljaka, pratioci gajenih biljaka, koji u vinogradima negativno utiču na rast, razvoj i prinos vinove loze. Semena korova nakon dospevanja na zemlju ostaju na površini, a potom postepeno prodiru u dublje slojeve zemlje i stvaraju zemljišnu banku semena korova. U zavisnosti od načina suzbijanja korovske vegetacije, razlikujemo ekstenzivan i intenzivan način gajenja vinove loze. U okviru ovog rada prikazana su istraživanja koja se odnose na uticaj različitih mera suzbijanja korova - obrade zemljišta i primene herbicida, na korovsku vegetaciju odnosno na zemljišnu banku semena u vinogradima. Istraživanje je sprovedeno u periodu od 2011. do 2013. godine u tri vinogorja (Subotičko-Horgoško, Fruškogorsko i Erdutsko vinogorje) u vinogradima intenzivnog načina uzgoja, koji su namenjeni komercijalnoj proizvodnji grožđa, kao i u vinogradima ekstenzivnog načina uzgoja. Na odabranim lokalitetima vršeno je uzorkovanje zemljišta u međurednom i rednom prostoru, u deset ponavlj
...
anja sa dubine 0-30cm. Uzorci zemljišta su ispirani vodom kroz bakarna sita određenih promera i sušeni na sobnoj temperaturi, a zatim je izdvojeno i determinisano seme korova. Poređenjem banke semena korova u vinogradima sa različitim načinima gajenja vinove loze, utvrđeno je da postoji značajna razlika u brojnosti semena korova u ekstenzivnom i intenzivnom vinogradarenju - od 45332 semena/m2 na lokalitetu Sremski Karlovci u međuredu intenzivnog vinograda do 72338 semena/m2 na lokalitetu Subotica u međuredu ekstenzivnog vinograda. Iako je determinisano ukupno 48 korovskih vrsta, čija su semena izdvojena iz uzoraka zemljišta, samo nekoliko vrsta dominiralo je sa većom brojnošću semena u onosu na druge korovske vrste: Amaranthus retroflexus L., Portulaca oleracea L., Chenopodium album L. i Stellaria media (L.) Vill. Nakon naklijavanja determinisanih semena, dominantne korovske vrste su imale znatno veću klijavost u odnosu na sve druge korovske vrste. Prosečna klijavost semena korova iz vinograda ekstenzivnog načina gajenja iznosila je 8,31%, dok je klijavost semena iz vinograda intenzivnog načina gajenja iznosila 6,01%. Nakon analize zemljišta na prisustvo bakra i ispitivanja njegovog uticaja na klijavost semena, utvrđeno je da bakarna jedinjenja inhibitorno utiču klijavost semena korovskih vrsta (od 34,86% do 48,63%) u ispitivanim koncentracijama 0,4 i 0,8 g/l kao ekvivalentom sadržaja utvrđenog Cu u zemljištu. Analizom semena korova iz zemljišta, utvrđeno je prisustvo bakterija Bacillus sp. i Pseudomonas sp., i gljiva Fusarium sp., Alternaria sp., Epiccocum purpurescens, Rhizopus stolanifer, Penicilium sp i Aspergillus sp., koji inhibitorno utiču na klijavost, i to u znatno većem broju u vinogradima ekstenzivnog načina gajenja. Na ispitivanim lokalitetima utvrđeni su ostaci herbicida glifosat u količinama od 0,0834 mg/kg, 0,1486 mg/kg i 0,1956 mg/kg zemljišta.
Weeds are a unique group of plants that accompany cultivated plant species and thus adversely affect grapevine growth, development and yield in vineyards. After reaching the soil, weed seeds remain on the surface before gradually penetrating the deeper soil layers to create a soil bank of weed seeds. Depending on the weed vegetation control method, extensive and intensive grapevine cultivation types can be distinguished. In this work, a study of the impact of different weed control measures—land treatment and herbicide application—on the weed vegetation, i.e., on the seed land bank in vineyards, is presented. The research was carried out in the 2011−2013 period, in three regions (Subotica-Horgoš, Fruška Gora and Erdut) in vineyards established by intensive farming method intended for commercial grape production, as well as in vineyards based on extensive cultivation method. At selected sites, soil sampling was performed in inter-and intra-row spaces, in ten replications from 0−30 cm de
...
pth. Oil samples were washed with water through copper sieves of certain diameter and dried at room temperature, after which the weed seeds were separated and determined. A comparison of weed seed banks in vineyards established by different grapevine cultivation methods revealed a significant difference between the weed seed abundance in extensive and intensive vineyards—from 45,332 seeds/m2 at the Sremski Karlovci site in the inter-row spacing of an intensively grown vineyard to 72,338 seeds/m2 at the Subotica site, in the inter-row spacing of vineyard established by the extensive method. Although 48 weed species were determined among the seeds separated from the soil samples, only a few species were predominant, based on a higher number of seeds relative to other weed species, namely: Amaranthus retroflexus L., Portulaca oleracea L., Chenopodium album L. and Stellaria media (L.) Vill. After germinating, the dominant weed species had significantly higher germination rate compared to all other determined weed species. The weeds obtained from the vineyards based on extensive cultivation had an average 8.31% germination rate, compared to 6.01% measured for the seeds sourced from the vineyards established by intensive cultivation method. Soil analysis for the presence of copper and assessment of its impact on seed germination indicated that copper compounds inhibit seed germination in weed species (from 34.86% to 48.63%) in the tested concentrations of 0.4 g/l and 0.8 g/l as the equivalent of the Cu content determined in the soil. By analyzing the weed seeds extracted from the soil, the presence of bacteria Bacillus sp. and Pseudomonas sp., as well as fungi Fusarium sp., Alternaria sp., Epiccocum purpurescens, Rhizopus stolanifer, Penicilium sp. and Aspergillus sp., was noted, all of which inhibit germination. They were present in much greater numbers in vineyards established by extensive cultivation method. Residues of herbicide glyphosate were found at the studied sites, in the quantities of 0.0834 mg/kg, 0.1486 mg/kg and 0.1956 mg/kg of soil.
Faculty:
Универзитет у Новом Саду, Пољопривредни факултет
Date:
09-06-2018
Keywords:
Korovi / Weeds / vineyards / soil seed bank / extensive vineyard / intensive vineyard / vinogradi / zemljišna banka semena / ektenzivni uzgoj / intenzivni uzgoj