Kvalitet života radno sposobnih pacijenata sa lumbalnim sindromom lečenih u banjskim uslovima
Quality of Life of Work-capable Patients with Lumbar Syndrome treated in Spa Conditions
Author
Striković, Viktor
Mentor
Demeši, Čila
Committee members
Tomašević-Todorović, Snežana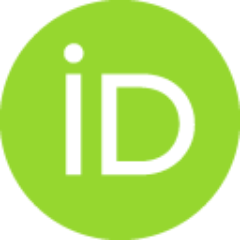 Mikov, Aleksandra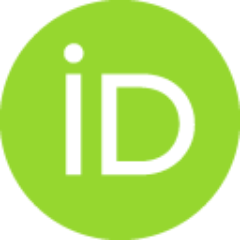 Dimitrijević, Lidija
Demeši, Čila
Krasnik, Rastislava

Abstract
Lumbalni sindrom je najučestaliji u životnoj dobi kada je čovek radno sposoban. Troškovi zbog bolovanja i lečenja pacijenata sa bolom u donjem delu leđa su veoma visoki, uz narušen kvalitet života. Utvrđivanje kvaliteta života kod radno sposobnih pacijenata sa lumbalnim sindromom na početku, po završetku fizikalnog tretmana i šest meseci nakon sprovedene rehabilitacije; utvrđivanje kvaliteta života kod radno sposobnih pacijenata sa lumbalnim sindromom u odnosu na trajanje lumbalnog bola (akutni, subakutni i hronični) i na vrstu lumbalnog bola (nespecifični ili radikularni). Istraživanje je bilo prospektivno. Uzorak je obuhvatio 120 osoba oba pola, starosti 18-65 godina, sa dijagnozom lumbalnog sindroma, koji su lečeni na Odeljenju za fizikalnu medicinu i rehabilitaciju Opšte bolnice "Dr Radivoj Simonović" u Bezdanu, tokom perioda od 01.01.2014. do 01.01.2016. godine. Procenjivano je trajanje lumbalnog bola (akutni, subakutni, hronični) kao i vrsta lumbalnog bola (radikularni ili nespec
...
ifični). Ispitanici su popunjavali odgovarajuće testove i upitnike (opšti upitnik konstruisan za potrebe istraživanja,Vizuelna analogna skala-VAS, 36-Item Short Form Survey (SF-36), Oswestry Disability Index-ODI, Roland-Morris Disability Questionnaire-RDQ i Beck Depression Inventory-BDI). Prosečna starost ispitanika bila je 48,81 godina (SD 8,70). Pacijenti sa bolom u leđima imali su značajno manji stepen depresivnosti i manji stepen intenziteta bola neposredno nakon fizikalnog tretmana u odnosu na početak lečenja. U narednih šest meseci javio se suprotan trend u vidu značajnog porasta stepena depresivnosti. Nije bilo značajne razlike u jačini bola kod bolesnika sa subakutnim i hroničnim lumbalnim bolom neposredno nakon tretmana, ali se posle šest meseci beleži značajno povećanje jačine bola kod bolesnika sa hroničnim bolom. Nakon sprovedenog fizikalnog tretmana uočen je značajno manji stepen onesposobljenosti pacijenata sa bolom u leđima mereno ODI upitnikom i značajno bolji kvalitet života meren bolest specifičnim upitnikom Roland Morris, koji se održavao i nakon šest meseci. Pacijenti sa hroničnim lumbalnim bolom imali su značajno lošiji kvalitet života i veći stepen onesposobljenosti u odnosu na pacijente sa akutnim lumbalnim bolom neposredno nakon fizikalnog tretmana i šest meseci kasnije. Kvalitet života kod pacijenata sa bolom u donjem delu leđa bio je statistički značajno bolji neposredno nakon sprovedenog fizikalnog tretmana mereno generičkim upitnikom (SF 36) za domene: fizičko funkcionisanje, onesposobljenost zbog fizičkog funkcionisanja, emocionalno funkcionisanje, vitalnost, emocionalno blagostanje, socijalno funkcionisanje, telesni bol, opšte zdravlje kao i promena skale zdravlja u odnosu na godinu dana ranije. Za procenu kvaliteta života kod pacijenata sa bolom u donjem delu leđa preporučuje se upotreba bolest specifičnih i generičkih upitnika u svim fazama lečenja i evaluacije u cilju detektovanja domena od interesa kako bi se pravovremenim delovanjem zdravstvenih radnika, podrškom na nivou zajednice i društva u celini uklonile poteškoće, održala i poboljšala radna sposobnost ovih pacijenata i omogućio kvalitetan život osobama sa bolom u leđima.
Lumbar syndrome is most common in the period of life when people are work-capable. Costs of sick leave and treatment of patients with lower back pain are very high, with poor quality of life. Determining the quality of life in work-capable patients with lumbar syndrome at the beginning and upon completion of rehabilitation treatment, as well as six months after the rehabilitation process; determining the quality of life in work-capable patients with lumbar syndrome in relation to the duration of lumbar pain (acute, subacute and chronic) and the type of lumbar pain (non-specific or radicular). The research was prospective. The sample included 120 persons of both sexes aged 18-65 years with a diagnosis of lumbar syndrome who were treated at the Department of Physical Medicine and Rehabilitation of the "Doctor Radivoj Simonović" General Hospital in Bezdan between 1 January 2014 and 1 January 2016. Assessment was made of the duration of lumbar pain (acute, subacute, chronic) and the type o
...
f lumbar pain (radicular or non-specific). Respondents answered appropriate tests and questionnaires (a general questionnaire designed for the purposes of this research, Visual Analog Scale – VAS, 36-Item Short Form Survey (SF-36), Oswestry Disability Index – ODI, Roland-Morris Disability Questionnaire – RDQ and Beck Depression Inventory – BDI). The average age of respondents was 48.81 years (SD 8.70). Patients with back pain had a significantly lower degree of depression and a lower degree of pain intensity immediately after physical treatment compared to the beginning of treatment. In the next six months, the opposite trend appeared in the form of a significant increase in the degree of depression. There was no significant difference in the severity of pain in patients with subacute and chronic lumbar pain immediately after the treatment, but after six months a significant increase in pain was noted in patients with chronic pain. After physical treatment, a significantly lower degree of disability of patients with back pain measured by the ODI questionnaire was observed, as well as a significantly better quality of life as measured by the condition-specific Roland-Morris questionnaire, which was maintained after six months. Patients with chronic lumbar pain had significantly lower quality of life and greater degree of disability compared to patients with acute lumbar pain, immediately after physical treatment and six months later. The quality of life in patients with lower back pain was statistically significantly better immediately after the completion of physical treatment, as measured by the generic questionnaire (SF-36) for the domains of physical functioning, disability due to physical functioning, emotional functioning, vitality, emotional well-being, social functioning, bodily pain, general health, and change of the health scale as compared to a year earlier. For the assessment of the quality of life in patients with lower back pain, the use of condition-specific and generic questionnaires is recommended at all stages of treatment and evaluation with the objective of detecting areas of interest so as to make sure that the timely action of health workers and support at the level of community and the society as a whole removes the problems, maintains and improves the capacity for work of these patients and provides a quality life for people with back pain.
Faculty:
Универзитет у Новом Саду, Медицински факултет
Date:
11-02-2020
Keywords:
bol u donjem delu leđa / Low Back Pain / Back Pain / Quality of Life / Work Capacity Evaluation / Chronic Pain / Physical Therapy / Treatment Outcome / Pain Measurement / Radiculopathy / lumbalni bol / kvalitet života / procena radne sposobnosti / hronični bol / fizikalna terapija / ishod terapije / merenje bola / radikulopatija