Adolescentne akne: prevalencija, faktori rizika i procena kvaliteta života obolelih
Adolescent acne: prevalence, risk factors and quality of life assessment
Author
Marković, Milica B.
Mentor
Šipetić-Grujičić, Sandra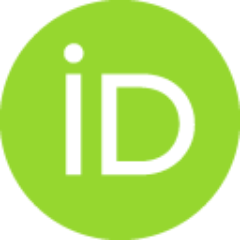 Committee members
Bjekić, Milan
Milinković Srećković, Mirjana
Kocić, Biljana
Vuković, Dejana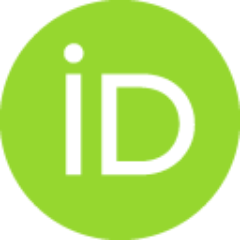 Abstract
Akne pripadaju grupi od osam najčešćih bolesti u svetu a jedna su od tri najzastupljenijih kožnih bolesti. Po pravilu se prvi put javljaju u adolescenciji kod oba pola. Procenjena prevalencija adolescentnih akni varira od 41,7% do 94,9%. Rano prepoznavanje i lečenje akni je od ogromnog značaja jer može doprineti sprečavanju emotivnih i psihičkih poremećaja kod obolelih. Najvažniji faktori za pojavu akni su pozitivna porodična anamneza i hiperseboreja kože. Oprečni stavovi su i u domenu uticaja stresa, pušenja, nekvalitetnog sna i drugih navika, a intenzivno se proučava uticaj ekspozoma kao sveukupnog spoljnog štetnog dejstva na akne. Uticaj objektivno i subjektivno procenjene težine kliničke slike akni na umanjenje kvaliteta života je najčešće predmet populacionih istraživanja. Retke su studije koja se bave identifikovanjem faktora koji utiču na lošiji kvalitet života adolescenata sa aknama. Ciljevi. (1) Određivanje prevalencije različitih kliničkih oblika akni kod srednjoškolaca u Beo
...
gradu. (2) Utvrđivanje faktora rizika za nastanak akni kod adolescenata. (3) Procena kvaliteta života adolescenata sa aknama i identifikacija faktora koji doprinose lošijem kvalitetu života kod adolescenata sa aknama. (4) Analiza stavova adolescenata o prirodi bolesti, uzrocima nastanka, faktorima koji pogoršavaju bolest, kao i o mogućnostima lečenja. Metod. Sprovedena je studija preseka na stratifikovanom reprezentativnom uzorku adolescenata, učenika srednjih škola u Beogradu, tokom 3 konsekutivna meseca, od decembra 2012. do februara 2013. godine. Škole su odabrane metodom stratifikovanog slučajnog izbora. U cilju obezbeđivanja maksimalne participacije ispitanika, svi dostupni učenici, njih 2833, su bili usmeno obavešteni o vrsti i načinu istraživanja od strane anketara, a učestvovanje u istraživanju je bilo na dobrovoljnoj bazi. Podaci su prikupljeni anketom, a klinički pregled lica je obezbeđen od strane istovetnog anketara-dermatologa za sve učenike. Upitnik se sastojao iz nekoliko osnovnih delova: (1) osnovni demografski podaci , (2) podaci o aknama, (3) podaci o terapiji, (4) podaci o navikama (5) podaci o stavovima i znanju vezanom za akne. U cilju procene subjektivne percepcije stresa upotrebljena je skala percipiranog stresa - PSS (engl. Perceived stress scale). Kvalitet života je ispitivan upotrebom Kardifovog indeksa nesposobnosti u vezi akni (engl. Cardiff Acne Disability Index- CADI), a kvalitet života povezan sa zdravljem SF-36 anketom...
and the third most common skin disease. The peak incidence is in adolescence in both gender, the prevalence varies between 41,7% do 94,9%. Considering the great impact of acne on emotional and mental health, the early diagnosis and treatment is essential in order to prevent further complications. The strongest risk factors for acne development are family history of acne and hyperseborrhoea. Conflicting results also refer to effects of stress, tobacco, quality of sleep and other personal habits on acne; the exposome and acne relation is currently under thorough investigation. The influence of objective and subjective acne severity on quality of life impairment is usually analyzed in cross-sectional studies. Still, the evaluation of specific predictive factors of acne disability is rarely performed. Objectives. (1) Prevalence of acne and acne severity grades among schoolchildren aged 14-18 years in Belgrade (2) Assessment of acneassociated risk factors (3) Analysis of quality of life in
...
acne pupils and assessment of predictive factors of its impairment (4) Knowledge, beliefs and perceptions about acne in schoolchildren, including treatment seeking behavior. Method. We conducted cross-sectional study on representative sample of adolescents, high-school children in Belgrade, during 3 consecutive months (Dec 2012. until Feb 2013.). Schools were randomly selected. For maximal participation, the purpose of investigation was explained to 2833 available pupils, and their participation was voluntary. Collection of data was obtained through questionnaires, and the objective acne assessment was provided by single dermatologist-investigator for all participants. The questions were grouped in several parts:(1) basic demographic data, (2) information about acne (3) acne therapy, (4) data on personal behavior (5) knowledge about acne. Subjective assessment of perceived stress was measured using perceived stress scale (PSS). Disability due to acne was assessed with Cardif Acne Disabilty Index (CADI), and SF-36 generic questionnaire was used to assess the health related quality of life...
Faculty:
Универзитет у Београду, Медицински факултет
Date:
24-09-2019
Keywords:
acne vulgaris / acne vulgaris / adolescentne akne / prevalencija / metode globalne procene / kvalitet života / faktori rizika / znanje / stavovi i ponašanja / adolescent acne / prevalence / global acne grading / acne disability / health related quality of life / risk factors / stress / knowledge / myths / perceptions / treatment seeking behavior