Ispitivanje prediktora za nastanak pseudoeksfolijativnog glaukoma
Assessment of predictors for the development of pseudoexfoliative glaucoma
Author
Marić, Vesna D.
Mentor
Grgurević, Anita
Committee members
Božić, Marija
Stojković, Milenko
Pekmezović, Tatjana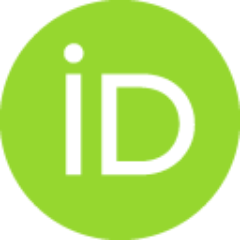 Đorđević-Jocić, Jasmina

Abstract
Pseudoeksfolijativni sindrom (PEXS) je genetski determinisano, sistemsko oboljenje. Predstavlja degenerativnu fibrilopatiju, povezanu sa godinama koja se karakteriše prekomernim stvaranjem i taloţenjem abnormalnog ekstracelularnog fibrilarnog materijala u mnogim okularnim i ekstraokularnim tkivima. Ukoliko nastane glaukom kod pacijenata koji imaju prisustvo PEX matеrijala na prednjem segmentu oka, radi se o pseudoeksfolijativnom glaukomu (PEXG). PEXG je najčešći oblik sekundarnog glaukoma otvorenog ugla. Za sada nisu u potpunosti poznati faktori koji dovode do nastanka ovog glaukoma. I dalje nije jasno zašto samo 30 % očiju sa PEX sindromom razvije glaukom. Ciljevi: (1) PoreĎenje oftalmološkog kliničkog nalaza pacijenata sa novootkrivenim PEXG i pacijenata sa novootkrivenim POAG na prvom pregledu. (2) PoreĎenje oftalmološkog kliničkog nalaza pacijenata sa novootkrivenim PEXG i pacijenata sa PEXS. (3) Ispitivanje prediktora za nastanak PEXG iz domena demografskih, bihejvioralnih i bioh
...
emijskih laboratorijskih parametara. (4) Ispitivanje nalaza na perifernim krvnim sudovima metodom kapilaroskopije krvnih sudova koţnog nabora nokatne ploče prstiju šake kod pacijenata sa PEXG i poreĎenje sa kontrolama. Metod: Studija je sprovedena na Klinici za očne bolesti, Kliničkog Centra Srbije u Beogradu, u periodu od juna 2016 do decembra 2017. godine. U studiju je uključeno 306 ispitanika: pacijenti sa novodijagnostikovanim PEXG, pacijenti sa novodijagnostikovanim POAG, pacijenti sa PEXS i zdrave kontrole (ZK). Rezultati: U studiju je uključeno 306 ispitanika od čega su 83 pacijenta pripadala grupi sa PEXG, 80 pacijenata je pripadalo grupi sa POAG, njih 59 je imalo PEXS i 84 ispitanika su bile ZK. Prosečna starost ispitanika u PEXG, POAG, PEXS i grupi zdravih kontrola bile su 73,61 ± 8,46, 65,50 ± 8,97, 74,81 ±6,80 i 73,58 ± 9,34 godina, a statistička značajnost postojala je samo izmeĎu pacijenata sa PEXG i POAG, p < 0.001. PEXG grupa obuhvatala je 35 pacijenta (42,2%) sa unilateralnim PEX glaukomom od kojih je 15 pacijenata (42,9%) imalo PEX glaukom na desnom oku i njih 20 (57,1%) na levom oku. Postojala je statistički značajna razlika u piku intraokularnog pritiska (IOP) (74,0 mmHg naspram 56,0 mmHg), kao i u srednjoj vrednosti IOP (32,0 ± 9,5 mm Hg, naspram 28,8 ± 5,9 mm Hg), p < 0,001 kod PEXG očiju naspram POAG očiju...
Pseudoexfoliation syndrome (XFS) is an age-related generalized disorder of the extracellular matrix, characterized by an excessive production and progressive accumulation of fibrillar pseudoexfoliation material deposits in the anterior segment of the eye. XFS is a genetically determined systemic condition. The most widely recognized disease manifestation is pseudoexfoliative glaucoma (XFG), which is a common cause of blindness worldwide. The etiology of XFG is still unclear, and it is presently not known why glaucoma develops in only about 30% of XFS eyes in patients' lifetime. Pseudoexfoliative glaucoma is the most common form of secondary open-angle glaucoma worldwide. XFG typically develops after 60 years of age, and in most cases, significant optic nerve head and visual field damage in at least one eye is already present at the time of diagnosis. Purpose: To evaluate the clinical characteristics of newly diagnosed pseudoexfoliative glaucoma and compare them with those pertaining to
...
newly diagnosed primary openangle glaucoma (POAG) as well as pseudoexfoliation syndrome. The second purpose was to investigate heparan sulfat and chondroin sulfat concentrations in serum samples of patients with newly diagnosed XFG and compare the obtained values with those pertaining to POAG, normal controls (NC) and subjects with XFS. The third purpose was to evaluate the nailfold capillary morphological features in patients with XFG and compare them with those pertaining to POAG, NC and subjects with XFS as also to investigate all parameters related to platelet function on the hemogram, biochemical blood analysis and vitamins. Methods: This case control study involved 306 participants, including patients with newly diagnosed XFG, age- and sex-matched normal controls, patients with newly diagnosed POAG, and subjects with XFS. The study was conducted at the Glaucoma Department of Clinic for Eye Diseases, Clinical Centre of Serbia, as the referral center for glaucoma in Serbia between June 2016 and December 2017. Results: The mean age in the XFG, POAG, XFS and NC groups was 73.61±8.46, 65.50±8.97, 74.81±6.80 and 73.58±9.34 years, respectively (XFG vs. POAG, p < 0.001). Unilateral XFG was diagnosed in 35 patients (42.2%)...
Faculty:
Универзитет у Београду, Медицински факултет
Date:
30-09-2019
Keywords:
pseudoeksfolijativni glaukom / pseudoexfoliative glaucoma / novodijagnostikovani / pseudoeksfolijativni sindrom / primarni glaukom otvorenog ugla / epidemiološke karakteristike / kliničke karakteristike / heparan sulfat / hondroitin sulfat / biomarkeri / kapilaroskopija / newly diagnosed / pseudoexfoliation syndrome / primary open-angle glaucoma / epidemiological characteristics / clinical characteristics / heparan sulfat / chondroitin sulfat / biomarkers / nailfold capillaroscopy